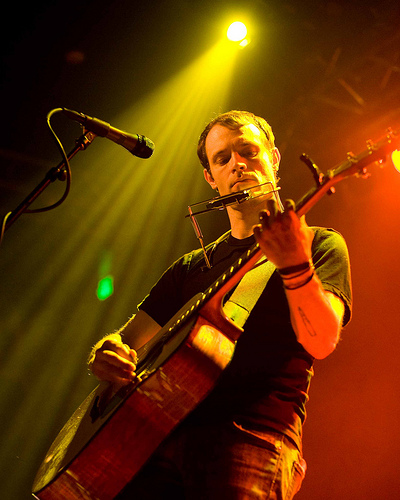 As with most weekends around SXSW time, the clubs were packed with music this weekend. What shows did you see?
Each night had a bunch of choices from Rocky Votolato, Laura Veirs, Mike Watt, The Big Pink, a Wooden Birds instore at Sonic Boom, and some Hollow Earth Radio fest action with Sir Richard Bishop… just to name a handful of the many options.
On Friday night, I found myself at Goldie's where some friends did a killer karaoke version of "Empire State of Mind" (totally YouTube-worthy) and on Saturday at the grand opening fun at Jigsaw Records (photos and recap coming soon) with performances by Math and Physics Club and D. Crane from BOAT.
And you? Add your photos to the TIG Flickr Photo Pool and tell us all about it!
(Rocky Votolato photo courtesy of Kirk Stauffer Photography)