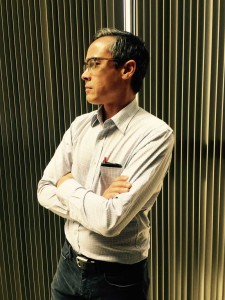 Local music and the public library are getting together, and it's just like watching two of your best friends turn into the cutest couple. Of course the library's collection of over 2.2 million items already includes music. Besides physical CDs, they've had digital music through Freegal and Hoopla for years. Now the library is going beyond providing access to music and is actively supporting local artists with a new program called Playback.
"PlayBack is a curated local music collection celebrating Seattle's music scene hosted by The Seattle Public Library. Anyone will be able to stream albums and, with a library card, will be able to download their favorite tracks. The library has always been about excellent collections and meaningful public engagement. PlayBack is another way we achieve our mission of bringing people, information and ideas together to enrich lives and build community. We are in a great position to engage with and support Seattle's creative community by representing the work of the creative community in our collections, and by cultivating and recognizing creativity through our programs and events," says Andrew Harbison, Assistant Director – Collections and Access Services at the Seattle Public Library.

So, if you are a library patron, which of course you are, just follow the Seattle Public Library on Facebook or Twitter for updates, then use your library card to check out lots of local music beginning in late summer.
But if you're a musician, the time to act is now. PlayBack's first submission period runs from May 9 – 23, 2016. Submit one song from your album that was recorded in the last five years (it's easy, just go here and if you need help email [email protected]). A jury will listen to all the submissions and choose 50 of them for the inaugural PlayBack collection. The jury is made up of awesome folks in the local music community who are near and dear to our hearts:
Selected musicians will receive $200 and will have the option of signing on for a perpetual license, five­-year license, or offering their work under a Creative Commons license. Their entire album will become part of the library's collection where patrons will be able to discover and access it online through the library catalog.
Some of the 50 musicians will be highlighted on social media and be invited to perform at the library. Don't worry if your band is still trying to book studio time – PlayBack is not a one shot deal. This is just the first round. There will be two submission periods annually, giving your band plenty of chances to participate, and giving the rest of us will access to 100 new local albums each year. Yay!
Top photo: Seattle Public Library, Central Library, photo courtesy of SPL.