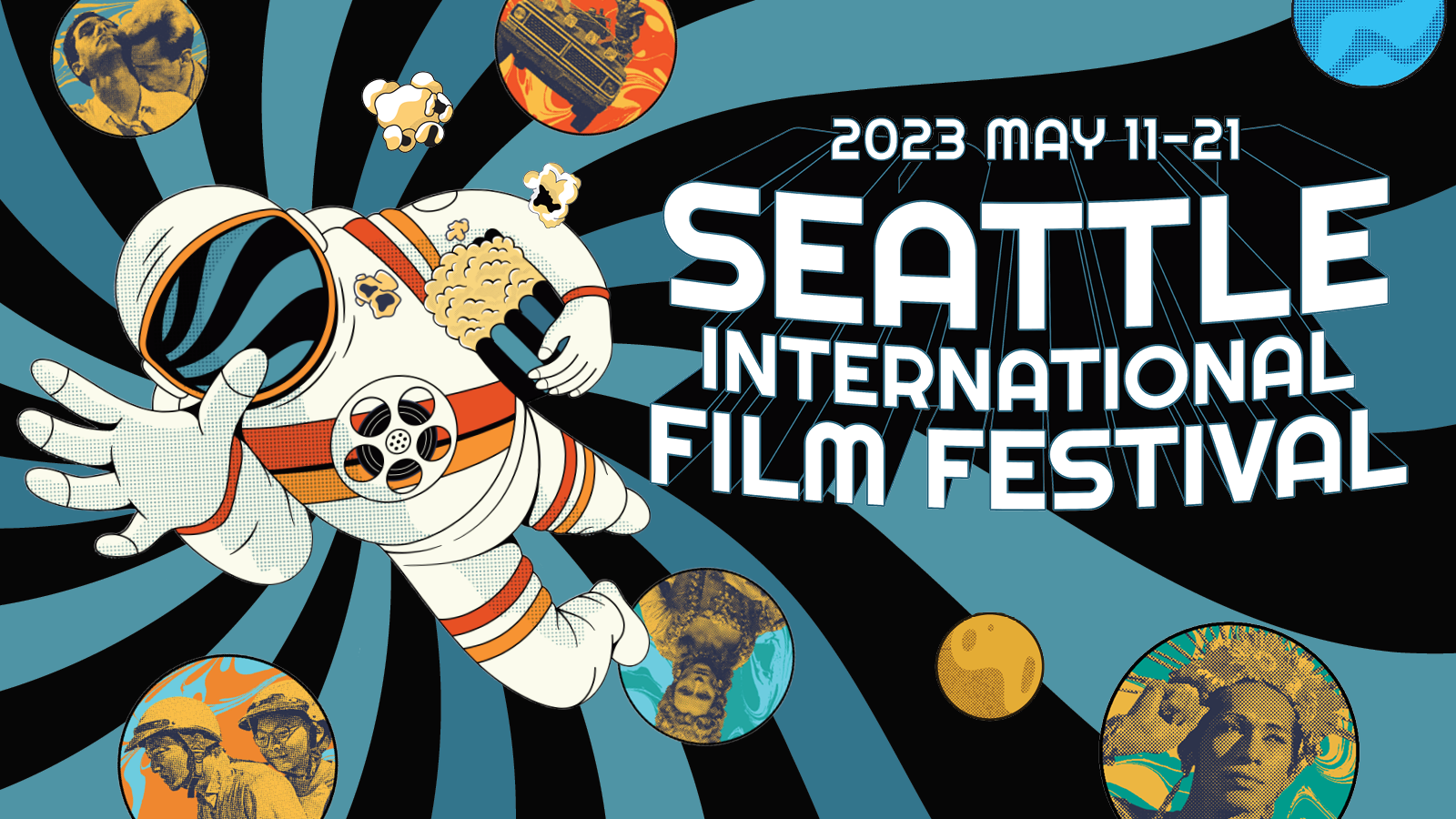 LONG LIVE SIFF! The 49th Seattle International Film Festival returns May 11-21 with 10 days of in-person screenings, followed by a week of select films streaming on the SIFF Channel May 22–28.
This year's festival includes 264 Films! That's 88 Features, 45 Documentaries, 4 Archival Presentations, 125 Short Films, and 2 SUPER SECRET titles. It all kicks off on Thursday, May 11th with SIFF's Opening Night Gala, featuring A24's Past Lives with Writer/Director Celine Song in attendance for a Q&A. Lives is a beautiful and delicate romance about the depth of love and connection, as two childhood best friends reunite years after an untimely separation. The party will be on both the Paramount stage AND right outside on 9th Avenue! Dancing, drinks, and bites–all complimentary with your ticket.
SIFF will wrap up it's theater screenings May 21 at its Closing Night bash, with a screening of I Like Movies at SIFF Cinema Egyptian, followed by an afterparty at MOHAI. Movies is about a 17-year-old film aficionado with his sights set on NYU picks up a gig at a local video store where he learns what it takes to grow up and that maybe not everybody wants to hear him bloviate about Paul Thomas Anderson movies all day. Directed by Chandler Levack.
ALSO HELLO DO NOT MISS SIFF & CFC Present The Craft with DJ NicFit! In which (or is that WITCH(es) Seattle's own DJ NicFit will create a live soundtrack to accompany the 1996 cult classic about a coven of teen witches out for vengeance.
imaginary amie is on the "other side" of SIFF this year, but we're thrilled to announce that imaginary embracey will be joined by our new imaginary film lovers, Jenn Misko and Aliah Lynn! They'll guide through SIFF 2023, checking out as many films as they can both in-person and at home.
Stay tuned for their picks! We'll keep this page updated with links as things are posted.