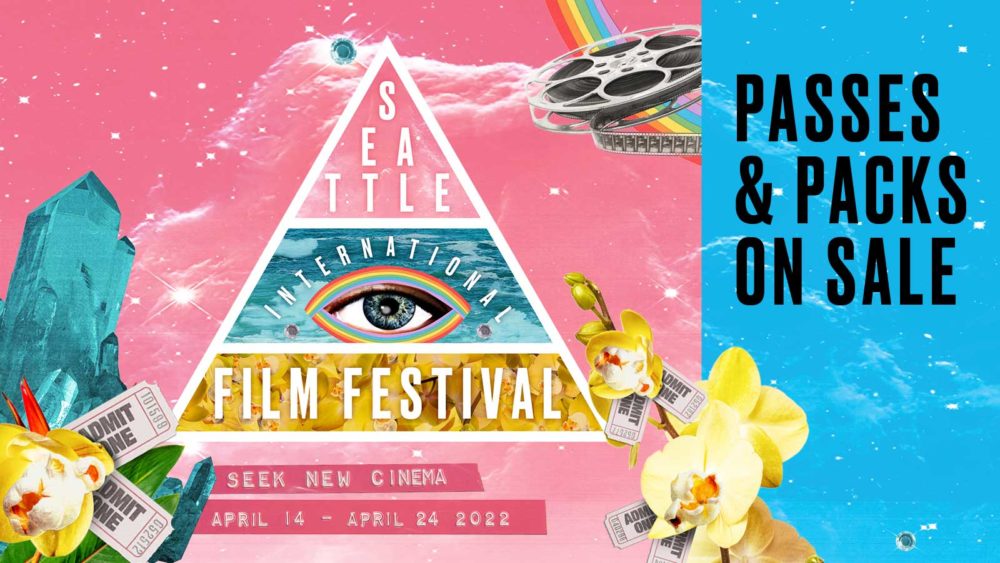 SIFF IS BACK! From April 14-24, 2022, the 48th Seattle International Film Festival presented the best in international and independent films from around the globe—with screenings at SIFF theaters and venues throughout the city as well as virtually on the SIFF Channel.
This year's somewhat shortened festival screened 107 Features and 107 Shorts, with 28 World Premieres, and kicked off Thursday, April 14th with their Opening Night Gala at The Paramount Theatre. The Opening Night film was NAVALNY,  an edge-of-your-seat John le Carré spy novel but all too real, a real-life Russian thriller about charismatic opposition leader and former presidential candidate Alexei Navalny, who was poisoned with a notorious KGB-era nerve agent and lived to tell the tale and SIFF's party times will happen inside the theater AND in the street! They shutting down 9th Ave for a Block Party so folks can mingle outside – a great idea for those who still aren't ready for inside crowds.
As always, imaginary embracey and imaginary amie did their best to guid you through SIFF this year, checking out as many films as they can both in-person and at home! Click below to see their picks.
Imaginary Embracey's SIFF 2022 Film Reviews (updated weekly)
SIFF 2022 Picks: 3 Documentaries to See
SIFF 2022 Picks: 3 to See Closing Weekend