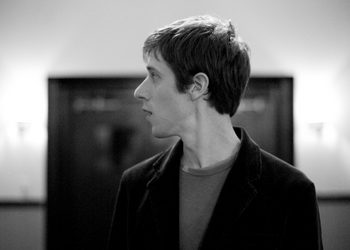 Dear Companion, the recent rustic collaboration between young multi-instrumentalists and co-vocalists Ben Sollee and Daniel Martin Moore, was recently praised by Pitchfork for its creative attack on mountaintop removal mining in their home state of Kentucky. With two astonishing, cello-stoked opening tracks ("Something, Somewhere, Sometime" and "My Wealth Comes To Me") the album protests artfully on the side of beauty and love for Cold Springs and Lexington boys Moore and Sollee for their Sub Pop debut, against an outrageously exploitative economic system of environmental damage.
This is the opener for the uniquely thematic Sub Pop album, and also my favorite track on the record:
[video:http://www.youtube.com/watch?v=O6b0P5-t4XM]
Tuesday, March 30 the pair will be bringing their alternately driving and delicate acoustic odes to The Crocodile in Seattle (on 2nd and Blanchard downtown), the next stop on their Dear Companion Tour.
As you can probably tell from the clip above, don't go to the concert expecting lambasting protest music, but personal observations and plaintive personal studies on how a nation's drive to fuel itself can destroy the resources that make it so exceptional in the world. And how that drive has ensnared and enslaved generations to hard work in the name of destruction. But the wide array of instrumentation will make this Croc experience nothing less than musically blissful.
{Photo of Daniel Martin Moore by Jonathan Willis}