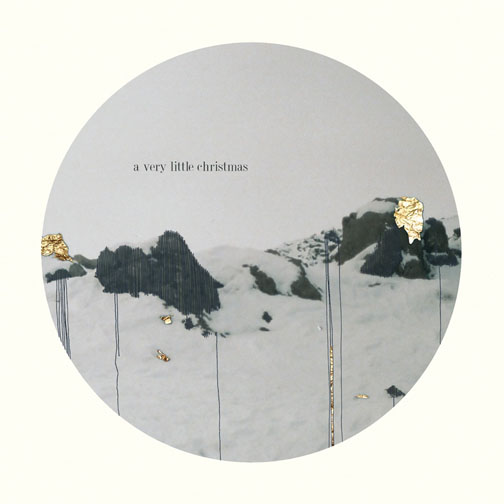 I always get homesick around the holiday season – I'm used to celebrating Christmas at the beach, sunbathing, drinking pre-mixed Canadian Club and eating strawberries, so I can't help but feel displaced in the Pacific Northwest despite the charming abundance of lit up houses, eggnog, and my childlike wonder at the first onset of snow.
It was therefore a pleasant surprise to hear that some of my favourite kiwi indie artists had banded together to record a Christmas record for New Zealand's Little Monster Studio, with the results now available for download.  Before any web-Scrooges or e-Grinches get scowling, note that the download is totally legit, with the record label proclaiming, "We'd love for as many people as possible to hear it, so please share it with everyone".  If you're feeling the extra cheer, you can purchase A Very Little Christmas on CD, otherwise it's free to download via 160 kbps or 320 kpbs here.
From the wistful guitars of The Gladeyes to Cool Rainbows' angst-ridden Santa-less mourning, gather some friends, crank it up, and drink in the twee like hot cider.
You can get a taste of the album by checking out Teacups' "Lily's Eyes" below:
[video:http://www.youtube.com/watch?v=aMpp4ni2YPY]