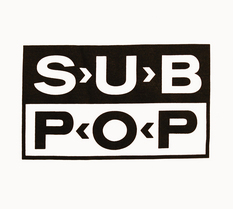 Sub Pop just this week announced the winners of their "loser" scholarship. Of course, all of the winners deserve a big congratulations but one winner in particular is very near and dear to our hearts here at TIG.
From Sub Pop's blog, announcing the three winners:
SECOND PLACE: Kiku Hughes

Seattle native Kiku Hughes impressed the Sub Pop Loser Scholarship panel with the format of her submission. She created the aesthetically pleasing Loser Magazine highlighting her love of writing and design. Kiku writes for Three Imaginary Girls, designs show posters, and has involved herself wholeheartedly in the Seattle music community. She'll be attending New York University in the fall and plans to major in Media, Culture and Communications and minor in Studio Art.
Imaginary Kiku's magazine submission was a fantastic piece of art, combining selections from her design portfolio, writing samples and recommendations from some TIG staffers (like Imaginary Liz and myself) and members of bands like USE and BOAT, amongst others.
When she goes to NYU in just a few months, Imaginary Kiku will be missed here (unless she wants to be TIG's Brooklyn/Manhattan correspondent) but will surely set the Big Apple aflame.