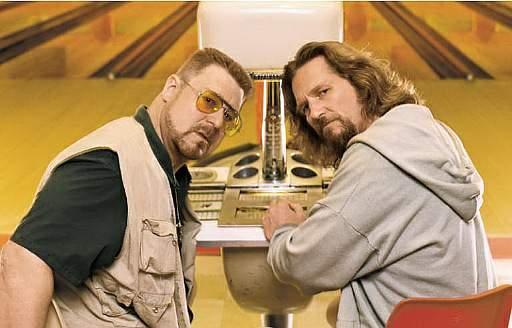 SIFF Cinema is aiming to improve your cold, rainy month with a double-dose of Lebowski goodness on Wednesday, March 28th — starting with a Big Lebowski Bowling Bash at The Garage, 5:30pm. Get your game on with special guest Jeff "The Dude" Dowd (the real dude! awesome!) for $50, which includes a pair of drinks, appetizers, bowling costs, including shoes, and a chance at some awesome prizes. Best of all, the proceeds go to support SIFF.
After you down some brews and defeat Jesus (one can only hope someone shows up in a shiny, purple jumpsuit), head over to SIFF Cinema at the Uptown for The Big Lebowski Quote Along. Showtime is at 8:30pm, and the real Dude will also be moving from the bowling party to the theater to help you out with some choice quotage. Tickets: $12 | $7 SIFF Members | $11 Youth (20 & under) and Seniors (65+)
I think sipping caucasians, bowling, and abiding with the Dude seems like a fine way to spend a Wednesday night. Don't you?