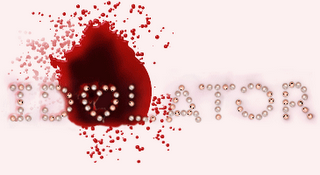 Nick Denton, the guy behind Gawker Media, unloaded three of his popular blogs today: Idolator, Wonkette, and Gridskipper.
Denton's now widely-circulated e-mail explaining this says:
I'm amazed we've managed to keep a lid on this news; that, given your naturally gossipy natures, must be a first! We're spinning off three sites: Idolator, Gridskipper and—this one may be a surprise—Wonkette. There were indeed some rumors about Maura Johnston's music blog late last year; they were true of course. For reasons that I'll explain below, both it and our travel and politics sites have better commercial futures outside Gawker than within. (Excuse the corporate lingo: some of it is unavoidable.) But, first, the facts, which will be hitting the wires later this morning, or as soon as you leak this email. Go ahead!

* IDOLATOR is going to Buzznet, a music-focused web and social network. Buzznet recently acquired Idolator's chief rival, Stereogum, and received a big investment from Universal Music Group.
* GRIDSKIPPER isn't going far: it's being taken over by Curbed, the network founded by Lockhart Steele, in which Gawker Media is a shareholder.
* WONKETTE is being spun off to the managing editor, Ken Layne, former founder of one of the web's very first news sites, Tabloid.net. The title will become part of the Blogads network of political sites, which includes Daily Kos, among others.

Why these three sites? To be blunt: they each had their editorial successes; but someone else will have better luck selling the advertising than we did.
Wonkette is the funniest political website and is essential reading during presidential campaigns and Idolator is where I get about 75% of my music industry news from. Reading those two blogs accounts for about 40% of my time while I'm on the clock at my day job. (Confidential to my managers: jk, of course.)
No word yet on how much each blog was sold for or how they'll operate under new management. I do hope Idolator keeps Maura Johnston as editor and continues the Pop Critic's Poll. But what the future holds is pretty much anybody's guess right now.