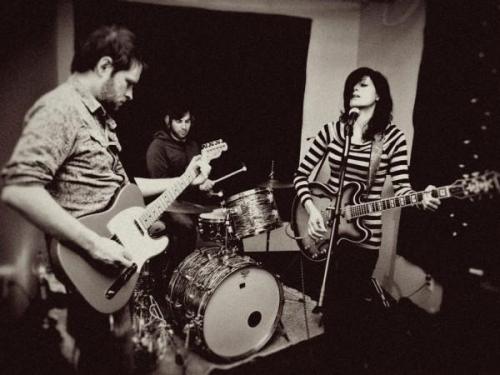 Liz already spelled out a host of reasons to catch Kevin Devine and Miniature Tigers Thursday night at Chop Suey, but another reason you would want to head out there is for the Seattle debut of a great new band called Honeydove. If I wasn't already committed to SIFF opening night and the Lady Sovereign show at the Crocodile, this is the show I'd be at.
Honeydove is a power trio made up of Kate Tucker and Ed O'Brien (from Kate Tucker and the Sons of Sweden) and drummer Lucas Carlyle. The band's bio says its influences are "darkness, tambourines, tall trees, empty spaces and abandoned buildings, amongst other things."
The two songs I've heard from their MySpace page are slow-building, dark but still hypnotic rock songs. It promises they are "hard at work" on a debut record, which I can't wait to hear once it is finished.
After playing a handful of shows at SXSW this year, Honeydove will finally play a local show tonight. It's the only one on their calendar for now, but I'll update you when I learn of more.