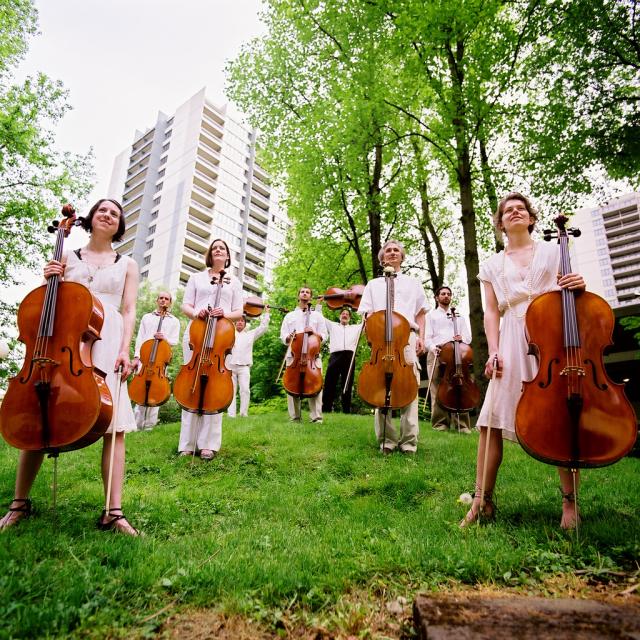 Former high school music nerds, this show is for you. Portland Cello Project brings their collective strings to indie clubs and creates a sound unlike any other in your indie-music going experience.  PCP's pop-oriented repetoire includes ABBA's Dancing Queen,  Bon Jovi's Wanted Dead or Alive, Slayer's Raining Blood, and A Ha's Take on Me.  And your high school music teacher said pop music wasn't for orchestral instruments. Ha!
Tonight's Portland Cello Project performance at Chop Suey is with labelmate and headliner Thao and The Get Down Stay Down. Thao appears on PCP's first release on label Kill Rock Stars. The PCP Tallymarks track with Thao reminds me a bit of KT Tunstall: nice, well-crafted and good for a season, but perhaps not memorable in the long term. But those strings! Lush.  Free download of the Tallymark track here.
Portland Cello Project performs frequently with other singers and bands, too. Here's  a clip of PCP performing with The Builders and Butchers.
[video:http://www.youtube.com/watch?v=zj-0_FpXQDs]
Thao and the Get Down Stay Down;  Portland Cello Project; David Shultz
Chop Suey // 21+ // 8pm door //  $14 @ door