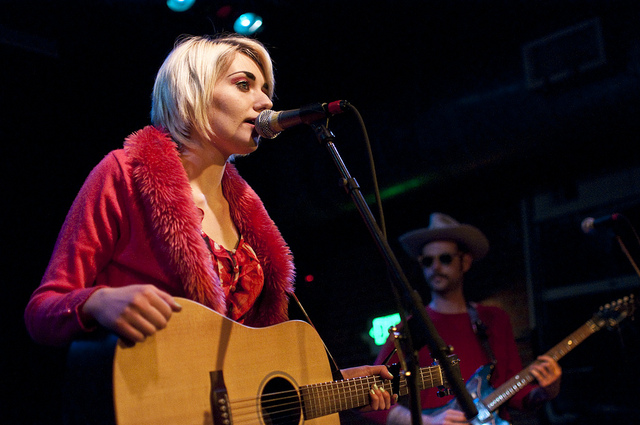 As is the case most every week in Seattle, our nights are filled with options upon options for amazing music to take in — open mic nights, big theater shows, dirty little clubs, and everything in-between. Fresh off the Fleet Foxes / Cave Singers show Monday night, we found ourselves pressed to the front of the Tractor's stage on Tuesday for the double-set of gorgeousness that was Jessica Lea Mayfield and Nathaniel Rateliff. The combination of their performances was a true set 'em up, knock 'em down one-two punch that had us emptying our bank account out at the merch table at the end fo the night, snapping up everything there was to be had and begging the artists for a hasty return.
Our opener started us off in surprising fashion: alone. Without the setup we saw him with last time through town at the Triple Door — stand-up bass, percussion, and so forth — Nathaniel Rateliff took the stage with a cup of tea and two guitars, and proceeded to croon, howl, and slay us into the depths of his dozen-song set like no one has in a long, long time. His unbeatable vocal prowess ebbed and flowed from bellow to whimper and back again, shushing the room into silence and then thunderous applause. It's been quite some time since we've seen a crowd that enraptured with someone they knew little to nothing about, or at least so said the quick poll we took of the first few rows of people around us before and after the set.
In the event you're still one of the unfamiliars, Nathaniel's Daytrotter sessions provide a glorious snapshot of everything he's capable of: go to tracks on this date are "Shroud" and "Early Spring Till," and on this date take a listen to "Whimper and Wail."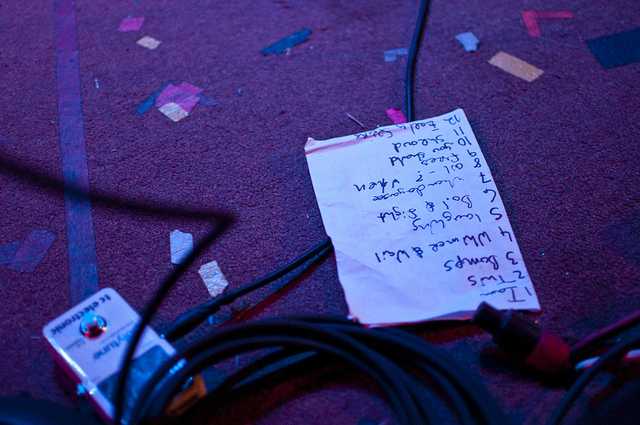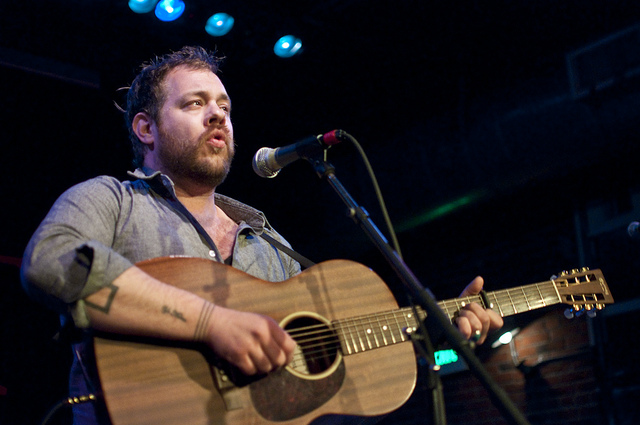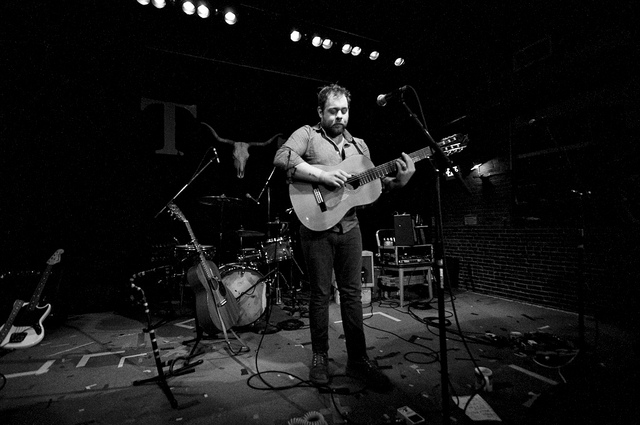 Then, our headliner moseyed on out to greet us: Jessica Lea Mayfield, in a fur-trimmed sweater and glittery gold pumps, set down her paper cup, leaned into the microphone with a smiley, laid-back "hay y'all…" and proceeded to drawl her way through her performance. We've loved JLM since first hearing her courtesy of Cheryl Waters and the mighty KEXP — as we've listened to her sound evolve over the years, her long, drawn-out notes clearly show a shift from simply good / like-able to something a little more defined: it's sounding more like equal parts of a child's backyard naivete — somewhere on a lazy tire swing, in the afternoon sun in the middle south — and a wisdom far beyond her years. (And we mean the former part of that statement in the best possible way.)
For the yet-to-hear-its, the most recent single, "Our Hearts are Wrong" can be procured by giving up your email at JessicaLeaMayfield.com — that, along with her '08 release With Blasphemy So Heartfelt, are well worth your hard-earned buck.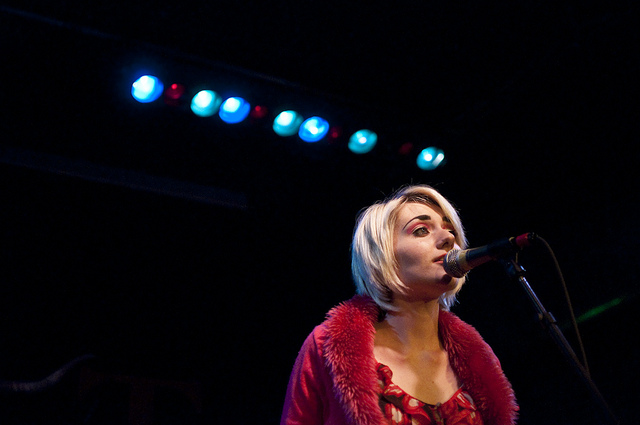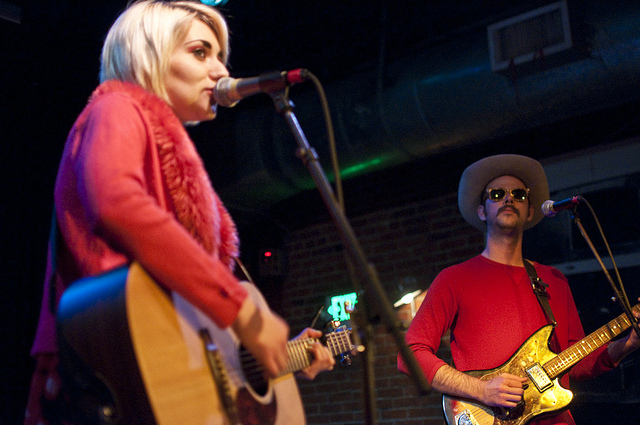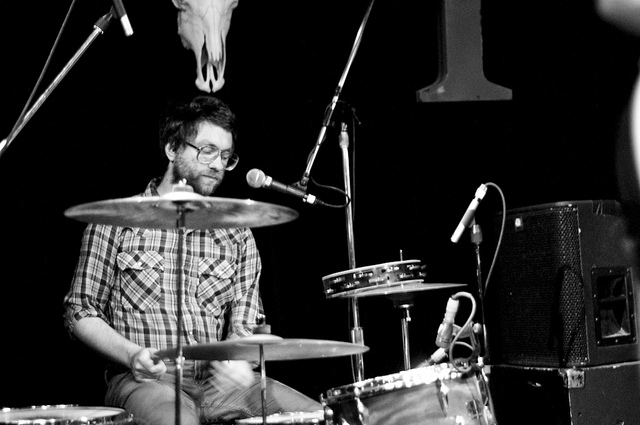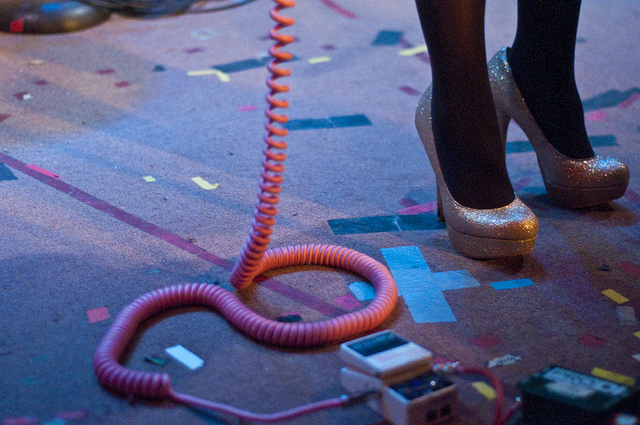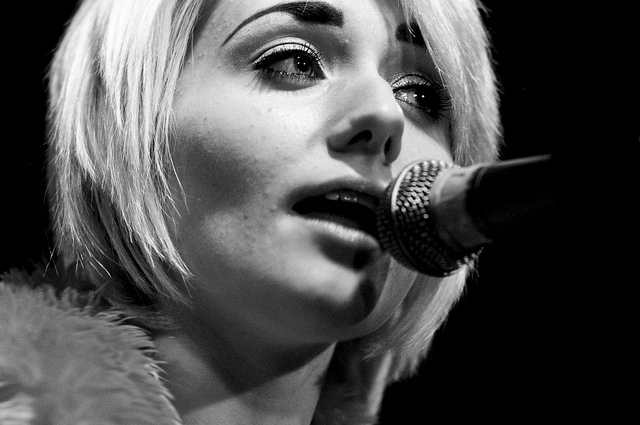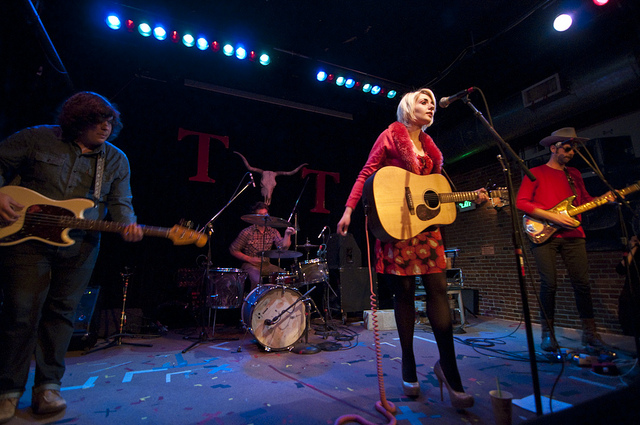 {All photos courtesy of Victoria VanBruinisse. Check out more from the shows mentioned here — and more! — over at the imaginary flickr pool.}