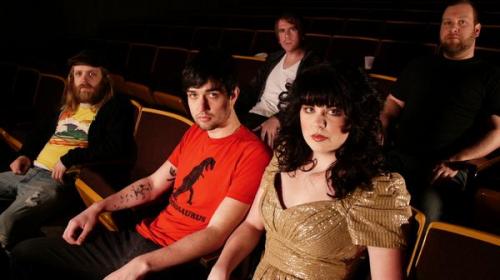 One of the bands to surprise me the most toward the end of last year was the Kindness Kind. I had gone to one of their shows before listening to them and found they unexpectedly became a favorite band. I really admired the band's debut album, as I wrote:
A Novel really does get progressively better after each listen, and was definitely worth the revisit. Each time I listened to it I noticed a different layer of production or some strings that were missing from my memory. This really is a meticulously composed album in every step from songwriting to mastering. I'm sure I'll be spending even more time in the New Year with this album and discovering other neat little bits again for the first time.
Now I hear the band has finished their second album, which will be self-titled (according to their bio) and has a handful of shows coming up. The next of which will be Thursday night at Nectar with The Apple War and M. Bison.
The record will be released in November 18 with the CD release party two days later at The Tractor with the Rosebuds. I will have to miss Thursday's show (I'm dragging my notepad to The Notwist's show at Neumo's that night) but there's not a chance I'll miss that show with The Rosebuds. They are also playing Sunday, November 2 at the Sunset Tavern as part of Sunday Bloody Sunset, starting at 4pm.
"Street Song" was one of my favorite songs from A Novel and here the band is playing it at an outdoor's festival (with surprisingly good sound for a home video):