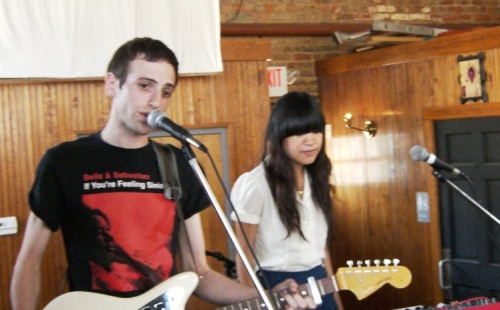 Everyone's favorite new indie pop band, the Pains of Being Pure At Heart, debuted a brand new video today for their soon to be hit single "Young Adult Friction".
A few weeks ago, they played this song on Last Call with Carson Daly and now this adorably very indie pop video for a song about a library is destined to be all over at least MTV2 (they still play videos, right?).
This video is so new that it's not even on youtube yet, so I'm going to have to link you to Pitchfork.
And, as we found out yesterday, you'll be able to catch them at the Capitol Hill Block Party! Hooray! Indie pop for all!