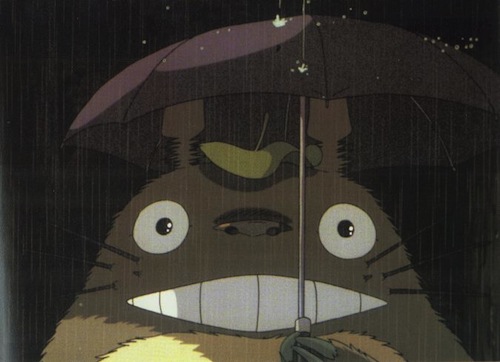 Ohmanohmanohman. SIFF has put together one of my favorite programs, EVER with Castles in the Sky: Miyazaki, Takahata, and the Masters of Studio Ghibli.
They've lined up screenings of all these amazing animated films from Tokyo's Studio Ghibli IN NEW 35mm PRINTS! And screenings in both English dubbed and Japanese w/subtitles versions! You guys! That is awesome. I've been slacking in catching up on the newer Studio Ghibli films, so this is going to give me a chance to experience them on the big screen at SIFF Cinema Uptown.
All of these films are SO beautiful, funny, and just plain fantastic. I highly recommend scooping up some tickets to My Neighbor Totoro (The umbrella scene! The cat bus! So much insane grinning!), Kiki's Delivery Service, Howl's Moving Castle, Spirited Away, Princess Mononoke AND MORE to delight your inner imaginary child. Or even, your actual, uh. children. If you have them.
{Castles in the Sky: Miyazaki, Takahata, and the Masters of Studio Ghibli | SIFF Cinema Uptown | June 22-July 5 | $10 | $5 SIFF Members | $9 Youth (20 & under) and Seniors (65+) Matinees: $7 | $5 SIFF Members | Click here for full schedule and tickets}