Okay, guys. Here's the thing: I am writing this recommendation based solely on my love for The Brunettes. We've mentioned Throw Me the Statue here on TIG a few times before and I'm sure they're a mighty fine band, and uh, Nurses sound great too, but my point is – GO. SEE. THE. BRUNETTES. They're an adorable band from New Zealand and they are chock-full of great lyrics and fun, poppy goodness.
Seriously. Exhibit A: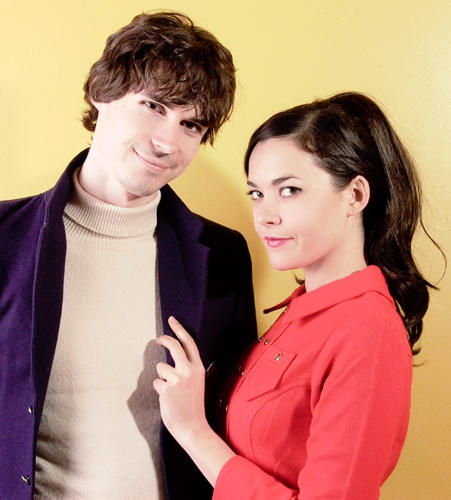 Exhibit B:
[Video:http://www.youtube.com/watch?v=Dsr-UAyJuiE]
The first time I saw The Brunettes, they were opening for Rilo Kiley and I fell for them instantly. At that time they had 6 members playing various instruments. The last time I saw them was at the (old) Croc, and it was a much smaller crew (friends tour with the two leads, Jonathan & Heather, on-and-off to form up to a 6-piece band). Their harmonies are brilliant, Jonathan plays guitar admirably, and Heather plays everything from the keyboard to the harmonica to a glockenspiel to the CLARINET. The clarinet, people!
The only reason I won't be there is because I already have a ticket to see Wicked. Damnit.
{Head down The Vera Project at 7:30pm tonight (9/22/09) to see them! $10 at the door, $9 advance – you can buy tix online here. Photo taken from the band's MySpace page, credit: photo by Francis Martin}