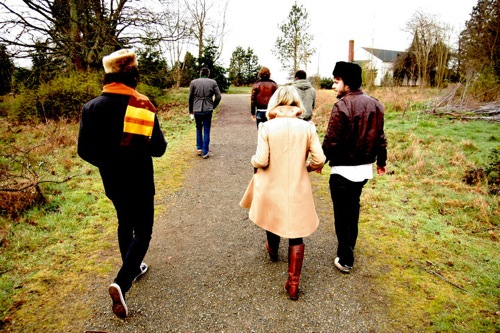 Sweet Pacific Northwest!
We know this post's title show is sold out — the Head and the Heart's headlining gig at Neumos has been out of tickets for weeks already — but HATH is playing several shows regionally before they head out for tour, and it's our .02 that you should get yourself to at least one of them:
Thursday, 1/13 – Bellingham, WA @ The Green Frog
Friday, 1/14 – Seattle, WA @ Neumos
Saturday, 1/15 – Spokane, WA @ the Empyrean
Wednesday, 1/19 – Portland, OR @ the Doug Fir
Of course we're particularly excited about our hometown show, where we'll get to see one of our 2010 faves take the stage with Curtains for You and Lemolo. We'll have plenty of photos to post come Monday, so check back for a recap of the night!
{Keep an eye on the Neumos twitter feed to see if any tickets get released day of show! Photo courtesy of Robertsen Ashman, via the band's Facebook page.}