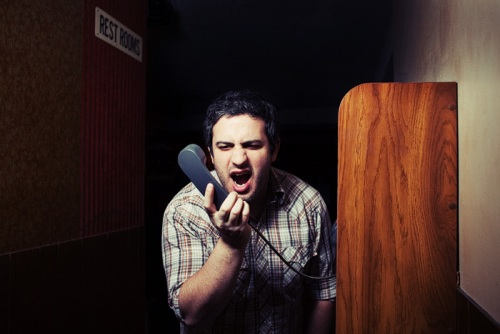 We'll get right to the point: if you haven't heard by now, there's a sweet lineup at Neumos tonight, and you'd best get yourself and some friends over to Capitol Hill to catch it.
Gracing the stage of one of our fave venues will be none other than Say Hi, starring the much-celebrated Eric Elbogen as he parties in the pants of his newest release, Um, Uh Oh. He'll be sharing the bill with the Globes and Cataldo, who will be opening up the night for all the early-comers.
Straight outta Barsuk:
The record is also Elbogen's best to date. It's weary and blue-noted, revealing, personal and pained and there's expressiveness in his performance absent from previous releases. In fact, it's difficult to fathom that the same songwriter that once wrote the sugary frivolity of the early Say Hi material could have written such a mature collection of songs. If you've been a fan in the past, you're going to feel that Um, Uh Oh is a large step in the  evolution of the band. If you haven't, this is the record that's going to change your mind.
As per usual at Neumos, it's a lineup full of bands you'll want to see from start to finish, so don't be late. We'll see you there!
{Tonight's show opens doors at 8p / all ages / $12. Photo by the mega talented Jenny Jiminez.}