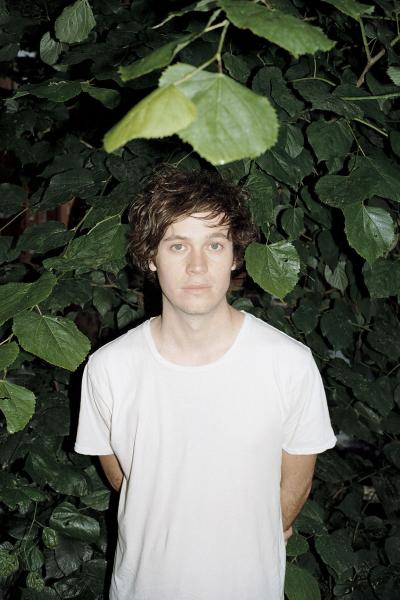 Just as we've started to get that ever-elusive sunny weather in Seattle, the perfect, laid-back, blissful sounds of Washed Out come through town next week. They'll be playing at the Neptune on May 2nd with Memoryhouse, and we can't hardly wait!
Washed Out is the project of musician and producer Ernest Greene, whose foray into music started innocently enough at his family's home in the small town of Perry, Georgia. He first gained recognition from songs he put up on his MySpace page in 2009, and athough he was writing music several years before that, those songs were the first he ever shared. Several of those songs made it on his Life of Leisure EP. The most recognizable song from this early release, "Feel It All Around", eventually ended up as the theme song for the popular IFC comedy Portlandia. At that time, his live show consisted of mostly Greene with a laptop before eventually adding a small backing band.
For his 2011 Sub Pop debut full-length release Within and Without, Greene moved away from some of the occasionally sampled material that made up Life of Leisure, and instead focused more on original compositions. The result was one of 2011's finer albums; a masterful blend of uptempo dreamy pop ("Eyes Be Closed," "Amor Fait") and hazy, laid back bliss ("Before," "You and I"). When Washed Out played at the Neptune Theater this past October, Greene was joined on stage by a fully-formed live band, including his wife Blair. At times, Washed Out's recorded sound can often feel like the perfect soundtrack to a lazy summer day, their live show is much more lively, with Greene often imploring the audience to dance along.
Opening the show is a fellow Sub Pop act, Canadian duo Memoryhouse. Initially formed as a multi-media outlet between composer Evan Abeele and photographer Denise Nouvion, the collaboration originated as the idea of Abeele's compositions being the backdrop for Nouvion's photographs and movies, and this past February they released their debut album The Slideshow Effect to much acclaim.
Unfortunately, last week after a show in Washington, D.C., Memoryhouse had their van broken into and a good portion of their gear stolen. They cancelled their shows in Philadelphia and Boston as a result and are taking donations to try and get back on their feet to continue on with their tour alongside Washed Out. If you'd like to help them out, you can donate on their website.
{7p doors, 8p show / all ages / $16 / Memoryhouse opens. Photo courtesy of Washed Out's MySpace page.}