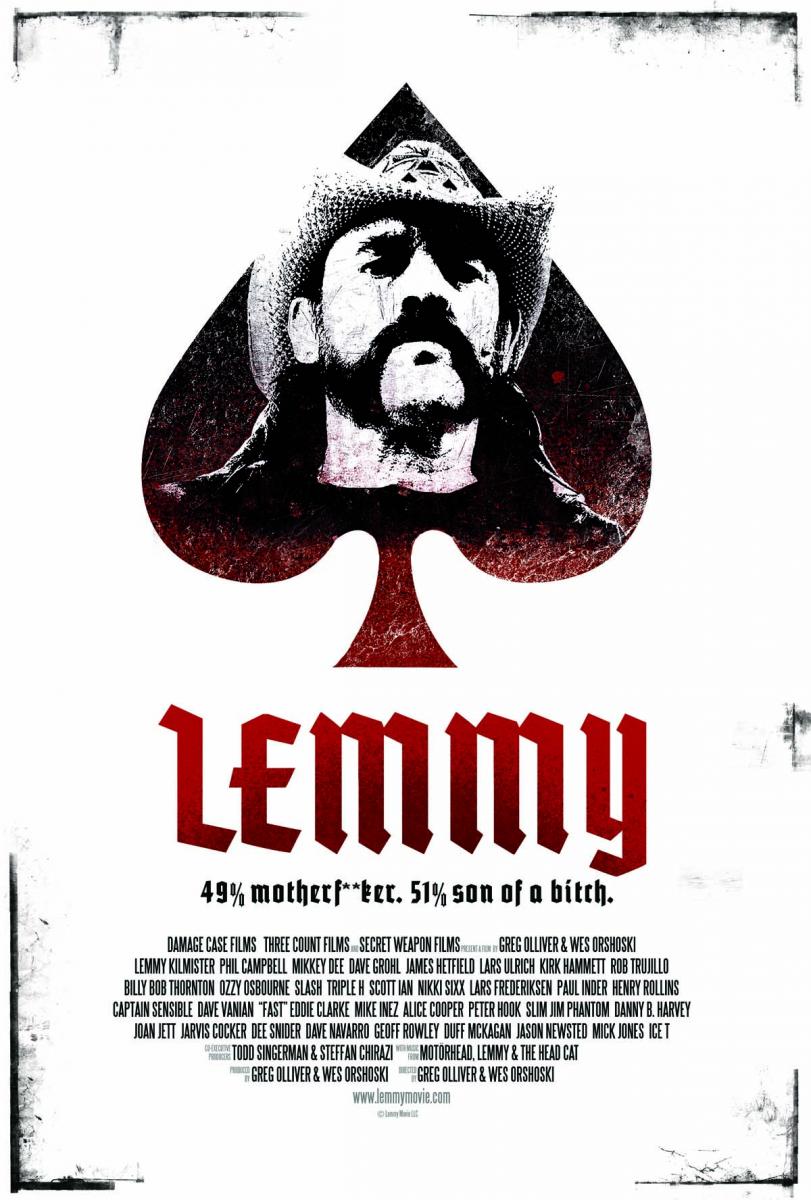 Can't get tickets to see Motorhead Friday night? Reading this Saturday morning and not ready to let your concert high end? Northwest Film Forum has an option for you. With a poster bearing the tagline 49% Motherf**ker, 51% Son of a Bitch, the documentary Lemmy rolls into town.
I caught this back at SXSW with Lemmy in attendance, and while you're unlikely to have that experience this week (sorry, I checked), it's still gonna be must see for Motorhead fans. I am not quite in that group, but I still found the film pretty interesting. Even beyond learning that Lemmy, the one standing member of the legendary band Motorhead, is the authentic real deal. We're told that over and over (and over) by many folks who should know. Despite that minor quibble the that filmmakers got great access to their subject, and whether's it's his extremely broad and deep musical tastes, or the ongoing rationalizations of his Nazi memorbilia collecting habits – it's not a boring ride. Plus, I've got to admit, the music is pretty catchy…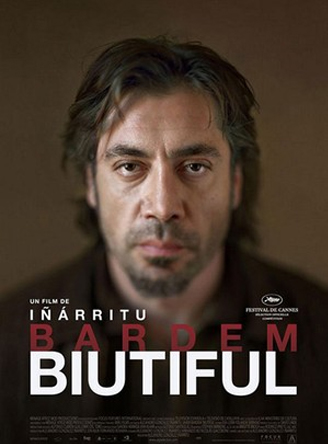 Maybe you're looking for something more along the cinematic downer axis?  In that case there's Biutiful – a very well made and engaging film starring Javier Bardem (opening at the Egyptian and Lincoln Square theaters). Bardem was deservedly nominated for a Best Actor Oscar, and the film itself is one of the five contenders for Best Foreign Language Film this year.
Bardem plays a sympathetic hustler who learns he has a terminal condition. Struggling to put his affairs in order with his young children and other responsibilities makes up most of the film. It is a sad tale, but a really well told one.  Normally I don't go in for the "less fun" films, but in this case I made an exception and am glad I did. Many have told me they found it a pretty crushing experience – but overall I found it more interesting and engaged (though clearly sad).  Bardem did an extensive Q&A following the film when I saw it in Palm Springs.  A portion of that session can be viewed online. Hard to be as sad about the film when you see him doing a Woody Allen impression afterwards I guess.
There's also a lot of Sci-Fi to be had in Seattle this weekend.  On one hand, you've got the SIFF Blu-Ray series. It starts off with a Dark City/Escape from New York double feature on Friday in honor of my birthday, and finishes with a laugh on Sunday night via a Spaceballs Quote Along. (With double features at $5 for SIFF members or $10 for others, it's a great value).
There's also Alien and Aliens at Centra Cinema.  If I had one vote, I'd personally suggest popping up to the Grand Illusion's Sci-Fi Saturday Matinee where I've heard their secret sci-fi screening is Queen of Blood on 16mm. Which I've got to say is seriously tempting me in a big way.  Not sure what's the reason for all these science fiction events, but if that's your thing, then this is definitely your weekend.
And yes, I am remaining steadfastly neutral on the Justin Bieber film coming out this weekend. I mean seriously, who needs the hassle of death threats?  It's in 3D – that always  helps, right? 😉