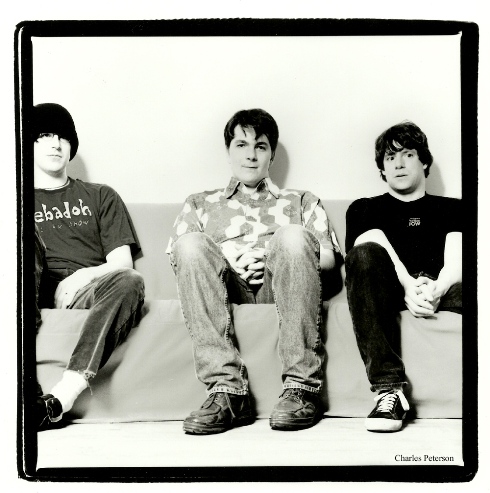 As if you hadn't heard already, the sweet sounds of Sebadoh (pictured above circa '90-something, courtesy of none other than the great Charles Peterson) will be filling the stage at Neumos this Saturday, helped along by Portland's Quasi and our very own Lovesick Empire in the opening slot.
We caught up with Lovesick Empire's leading lady Alicia Amiri earlier this week to check in about the show, and namely, sharing the stage with one of her heroes and on a possible new track or a Sebadoh / Lou Barlow cover:
" [It] might sound ridiculous but for me, playing with Sebadoh is comparable to playing with Elliott or Nirvana or the Cure. A sound that's been a huge influence on me for 10+ years. So yeah. I'm crapping my pants. New song? Sort of, we really wanted to have a different set but we have Jonah from Schoolyard Heroes on bass this show, and he had to learn everything in a couple practices, so we decided to not mix it up much."
Even un-mixed up, they're going to put on one heck of an opening set, and we can not stress enough how much you need to be on time for this show. It's likely that your lid will be blown off well before Lou & Co. come anywhere near those side-steps.
{8p / $15 / 21+}