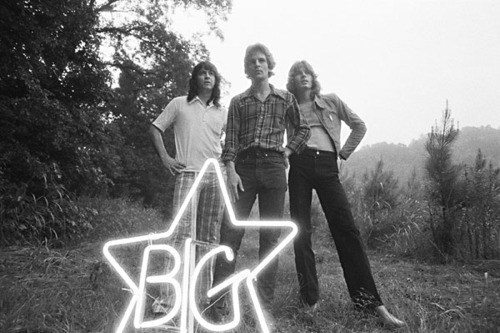 Naturally my great love for The Posies led me to my great love for Big Star — and I still remember being outraged when watching That '70s Show and realizing the version of "In the Street" playing over the credits wasn't Big Star's original, but instead a cover by … Cheap Trick. What.
Big Star is one of those great power pop bands that people didn't appreciate until long after their albums were released. They're the kings of vocal harmonies and guitar riffs (I could listen to "Feel" all day, every day and NEVER, EVER get tired of it), and they know how to drag a song out until you feel like you can't take it anymore, and then finish it off with a bang — leaving you feeling exhausted, but satiated, and yes — wanting more. So much more.
Big Star: Nothing Can Hurt Me does a stellar job not only covering the history of the band from Alex Chilton and Chris Bell's first collaboration, but also touches on the personal struggles of each. It's a complete picture of Big Star from its inception to its demise — and later resurrection — and of course, it's loaded with awesome tunes (Psst: Ominvore Recordings is releasing the soundtrack on vinyl!). It's a gorgeous portrait of the band, and a must-see for fans.
{Big Star: Nothing Can Hurt Me screens at the 39th Annual Seattle International Film Festival on Tuesday, 5/21, 9pm, and again on Sunday, 5/26, 8:30pm at SIFF Cinema Uptown}