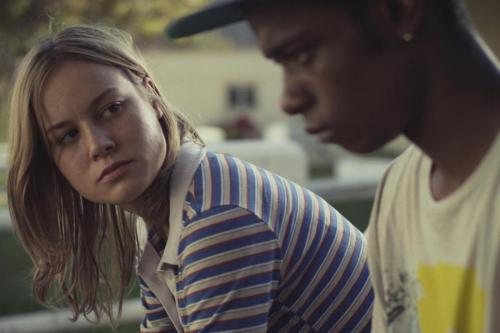 Last year I was taken with a little film called I Am Not a Hipster, in particular the authenticity of it — the feeling that these characters were real and tangible, and that they were just people trying to do the best they could with what they had.
This year, Director Destin Daniel Cretton is back with Short Term 12, an expanded version of the same-named short (that I also saw at SIFF 2009, and which won the Grand Jury prize for short films) about a counselor at a foster-care group home for troubled teenagers. And the authentic feel he brought to last year's film is present in this one too.
The feature focuses on Grace (Brie Larson; my love for you grows with every single role you play!), a counselor who oversees the staff and kids at the group home, which houses a diverse range of kids suffering for a variety of reasons; most of them having no where else to go. When Grace is asked to take in a new charge, her personal past starts leaking into the present blurring the lines between what is and what is not her responsibility. And as she steps outside the boundaries and rules, she withdraws further and further form her own life and relationship with fellow counselor Mason (John Gallagher Jr.; my favorite person on The Newsroom), and risks — to sound a little cliche — losing it all.
It might sound typical, but I'm attracted to films that feel REAL, and Short Term 12 definitely definitely does. In no small part to the acting … and not just from Larson and Gallagher — the kids in this are nothing less than fantastic (especially newcomer Keith Stanfield as Marcus). I got sucked right into it, and was more than happy with the way it resolved at the end.
Another solid film from Cretton, which makes me super interested in his next project.
{Short Term 12 screens at the 39th Seattle International Film Festival on Sunday, 6/2, 6:30pm, and again on Monday, 6/3, 4:30pm at SIFF Cinema Uptown. Director Destin Daniel Cretton is scheduled to attend both showings}