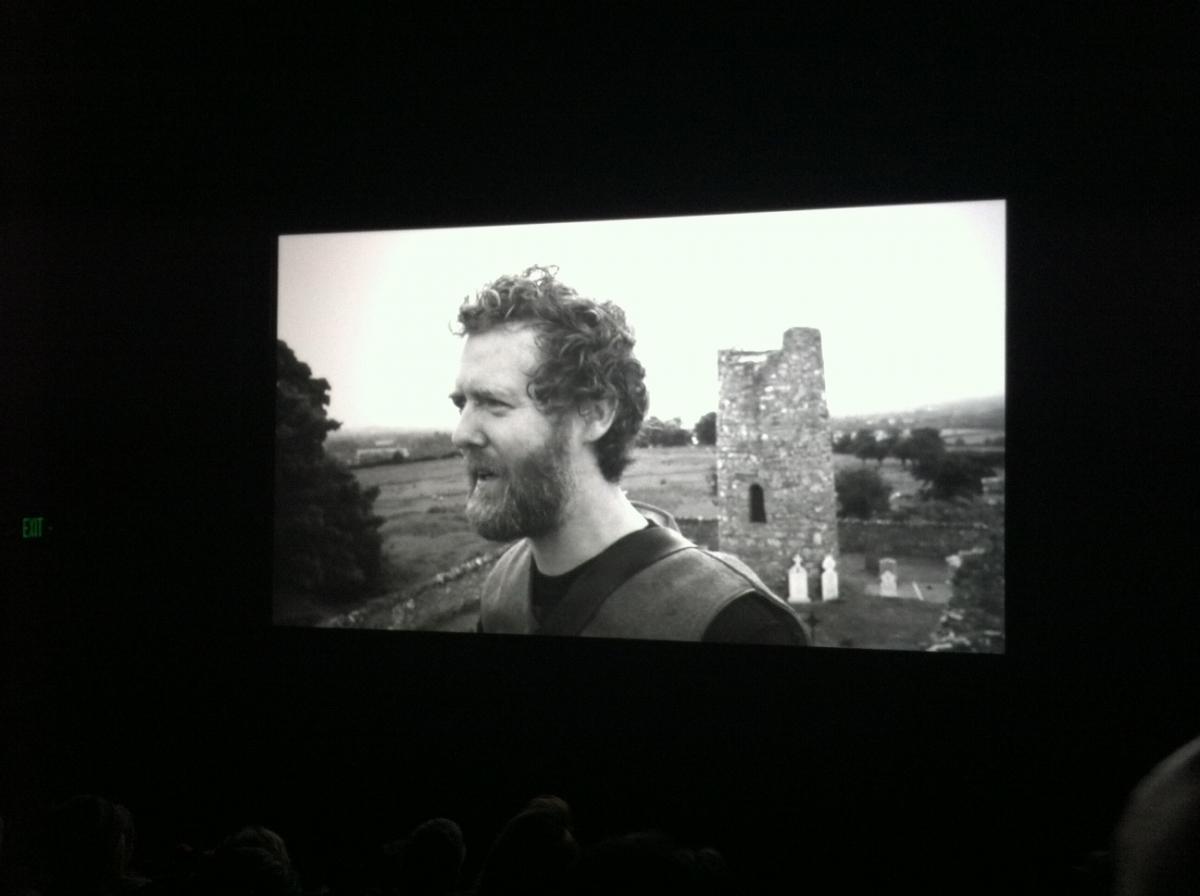 Fans of Glen Hansard, Once, the Frames, and the Swell Season rejoice: The Swell Season is so good that it hurts. Beautifully and thoughtfully shot in high quality black and white, this unbelievable snapshot of the ebb and flow of Glen Hansard and Marketa Irglova's relationship during the rise of the Swell Season is an absolute do-not-miss.
It's a documentary about — well, the technical description goes as follows:
In 2008, Glen Hansard and Markéta Irglová captivated audiences with Once, a fictional musical romance that became reality, and led to a jubilant Oscar® win for Best Original Song. As their fictional romance blurred with reality, the couple fell in love, recorded an album, and embarked on a world tour. The Swell Season is an intimate portrait of the couple during this time, following them on tour and chronicling their incredible musical performances.

But what started out as a fairly straight-forward music documentary, albeit one filmed with gorgeous black and white cinematography, became much more. Two years of exhilaration, performance, and psychological turmoil began to take a toll on the pair, and The Swell Season became a portrait of a romance that fractures in the face of life on the road and personal tragedy. Though Glen and Markéta's relationship unhinges, it is the music that ultimately prevails as their enduring connection.
What's staggering about this film, both from a fan perspective as well as one of a thin-skinned heart-on-her-sleeve human being one is the out and out tangibility of it all. Having a front-row seat to the emotional intimacy between Glen and Marketa is almost too much to bear, from the joys and the songwriting sessions to the uncomfortable silences and the falling aparts. At any given moment, we're caught up in the rush and the bliss, the childlike love, the bonding of band members, the familial elements that develop on the road — and the next transported into Glen's mother's kitchen, witness to parent-son interactions that almost make you feel like you should excuse yourself from the room to let them talk.
This movie is a rare opportunity to be a fly on the wall for the flourishings as well as the fallings-apart, and while uncomfortable at times, at the end of the ninety-one minutes you spend in the dark with these folks you'll know you were just present for something incredible. The band, their music, the personalities, the manner in which everything was captured, the lack of color to disturb the content — every single element of The Swell Season fuses together to create an unforgettable documentarian experience. Don't miss it.
{The Swell Season runs at SIFF Cinema At The Film Center through November 17th. Information and tickets available online here.}