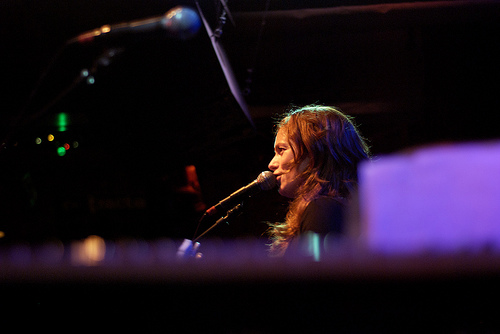 It's finally here! Tonight's the big night, and we hope you'll all be joining us for our very imaginary SXSW sendoff hootenanny at Neumo's! Doors are at 8, and tickets are going fast — so make sure you get down there early.
We've told you about Fences, Mash Hall and Hey Marseilles over the last few days, and now it's time to give you some scoop on our headliner: Visqueen. Bringing big guitars, tight vocals, and catchy songwriting to the stage for as long as our imaginary hearts knew how to swoon, Visqueen is jumping on the success of their last album Message to Garcia and taking the show on the road. Literally.
March 13   Boise, ID @ the Record Exchange
March 13   Boise, ID @ Neurolux
March 14   Denver, CO @ Lion's Lair Lounge
March 16-21 SXSW
March 22   Tuscon, AZ @ Plush
March 23   Las Vegas, NV @ Thunderbird Lounge
Let's start them (and the rest of our fabulous favorite-ist bands) out right with a Seattle-worthy farewell tonight — we'll see you all there!