Somehow, in the avalanche of amazing bands at Seattle Center this past weekend, we managed to scrawl some furious notes on a fistful of locals and indie bands that brought the noise / love / ache / bliss. Here's a few of our picks to start the best-of Bumbershoot chatter that we'd like to share, in no particular order:
1. David Bazan at the KEXP 'Secret Stage'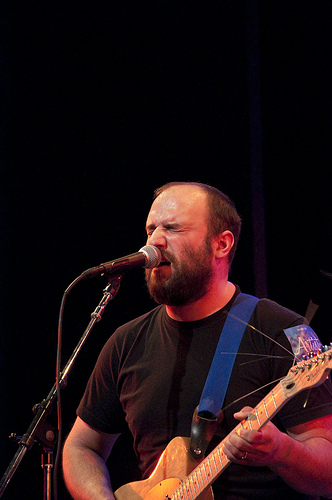 It's no secret at all that KEXP's hideout is one of the best things about Bumbershoot: a great selection of all the best acts of the weekend, in a cushy, sit-down theater that's got impeccable sound and flawless sightlines. Thanks to a thoughtful friend, we had two seats for the 1:15pm Sunday performance — and sat rapt with attention while the band proceeded to rip the roof right off from above us. Longtime fans of Bazan's solo work and earlier Pedro The Lion need not hate on this revamped sound: the new (and reworked versions of older) songs are nothing short of big-guitar bring-it-ness. Anthematic, cinematic renditions from Curse Your Branches had us covered in goosebumps; and the six-song power set left us both satiated and eagerly anticipating the next show — you can catch David Bazan + Band (with the lovely Head and the Heart opening) at the Showbox over Thanksgiving Weekend.
2. The Tripwires at the Mural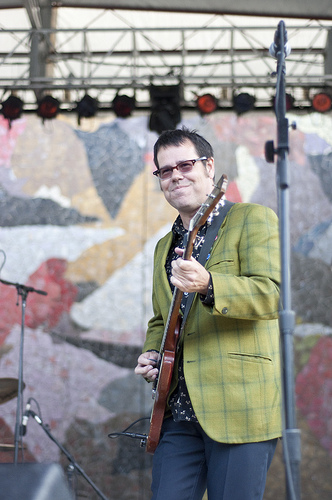 Honestly, I can't think of a better way to start a festival day than with a full-frontal rawk set from some of Seattle's very own power-pop royalty, the Tripwires. Promptly at 11:45am, the band took to the Mural stage and shot a big bag of awesome into the waiting arms of the still-caffienating crowd. Opening with "Let's Get You Started" (one of the best tracks off their newest album, House to House), they set the tone — and the standard — for a truly excellent day. Sangster + Sangster + Ramberg + Pickerel + espresso + sunshine = a brunch-rock set to remember.
3. Chris Pureka at the Northwest Court Stage
With the perfect compliment of a dreary grey backdrop, Chris Pureka and a sea of stellar supporting musicians brought their incomparable brand of indie.storyteller.achecore to the crowd on Monday at the good-for-listening Northwest Court Stage. Both completely tangible and just-out-of-reach all at once, Pureka's sad singer/songwriter set got into our hearts and our bones, weaving messages of love lost and the hope that new pages bring. Members of Fences, LA's own Andrea Alseri, and supporting vocals from local Loryn Kezer delivered the rounded out, love-to-hurt sound Pureka's fans have come to expect, and rightfully so.
There were so many other performances that left us slack-jawed — The Head and the Heart owned their early set on Saturday, enrapturing the crowd at the Toyota Stage on the Fountain Lawn; Visqueen and Fences slayed their respective performances at the EMP Sky Church, Hey Marseilles brought the love to Broad Street… and of course, big knock-out sets like Booker T., Weezer, and Bob Dylan made sure there was something there for everyone to swoon over. And did everyone see the amazing prints that Seattle Show Posters had up? My, my!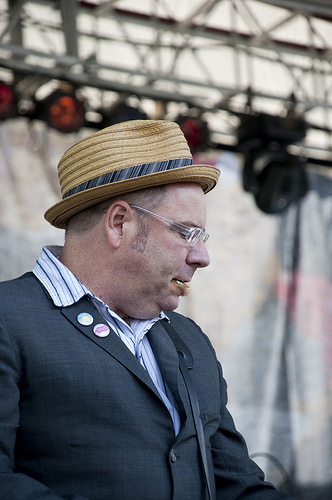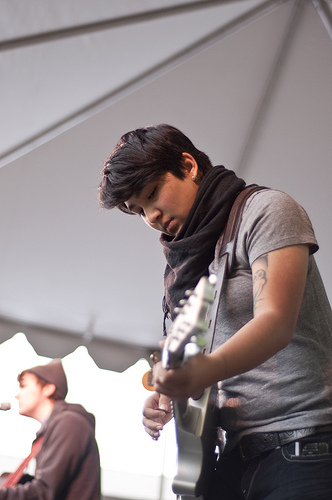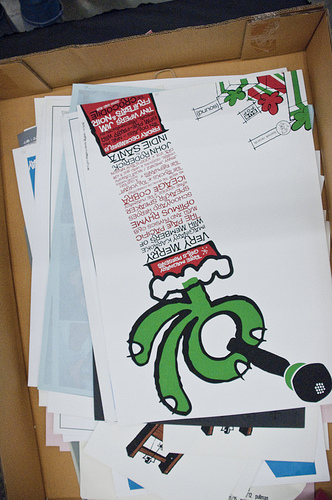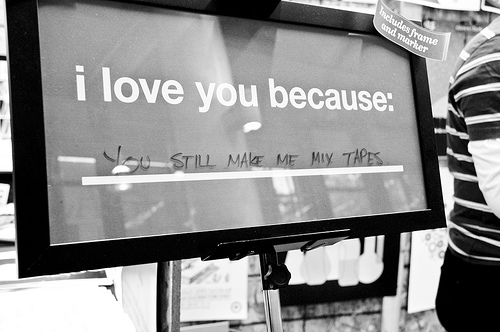 We'll have much more commentary and photos soon — so stay tuned!