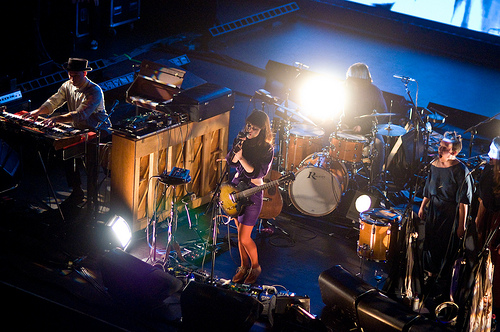 The weekend kicked off early with a spectacular, layered performance by Feist at the Moore Theater this past Thursday night. Taking the stage after a perfect warm up set of equal parts smartypants literary comedy and ivory-tickling brilliance by Chilly Gonzales, Leslie Feist and her accomplices proved worthy of every last penny of her ticket price. The show combined elements of well-worn comfort food-esque "classic" Feist songs, an almost… dare we say, modern new-age vibeyness, which alternately clashed and blended with an homage to one element of the guts of full-frontal big-room performance: a sometimes kaleidoscopic, sometimes trippy-traily lipstick camera-run backdrop of the band behind the band a la Jefferson Airplane. While it was a lot to unpack at times, for the most part the pieces of the show fused together beautifuly, mostly due to the backbone of Feist's unashamed full-lunged vocals — which would have been worth all those pennies without a solitary stitch of the performance-fanfare that accompanied her.
Chilly Gonzales: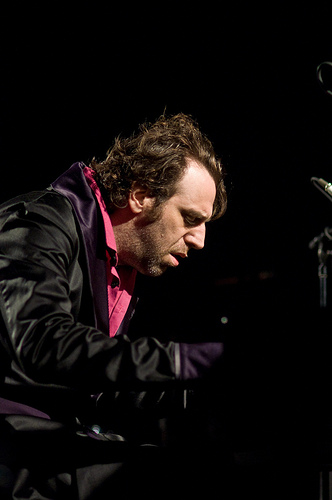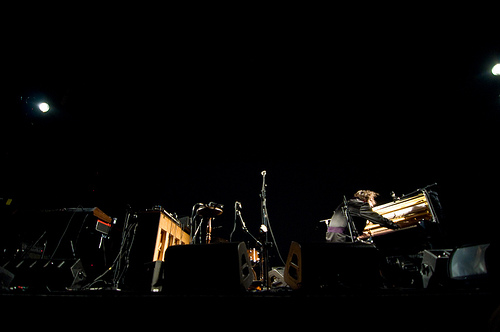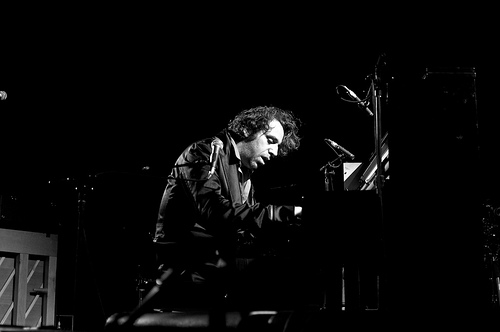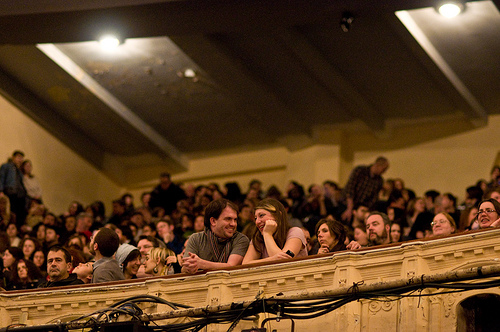 Feist: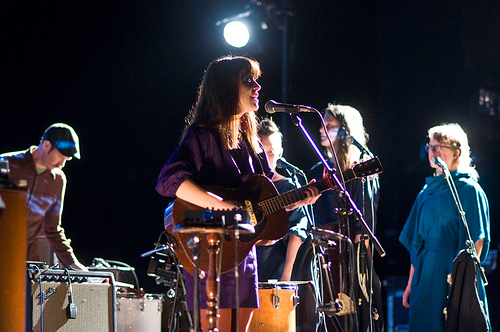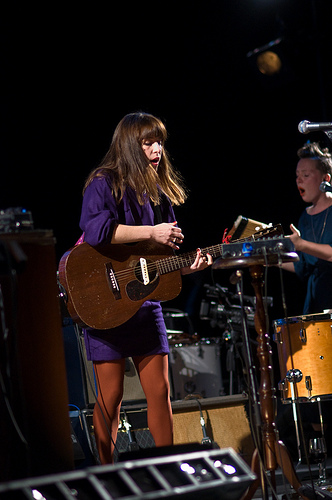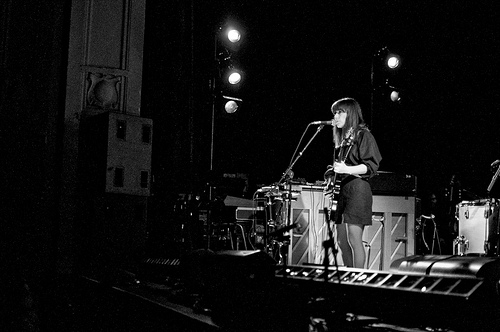 Then, after a long hard day sorting through dusty bins and wonderfully musty early 1900s-esque holiday postcards in the thrift stores of Mount Vernon, we found ourselves at the Rendezvous for a stellar performance by our friends The Young Evils. Taking the stage after fantastically big-sounding, blow-the-room-open sets from the Golden Blondes and the Black Whales, the Young Evils gave the still-packed long-after-midnight room everything they'd been waiting for (and then some).
While we're still in hearts for everything we know and love off of Enchanted Chapel, we've got to say — this performance, and particularly the newer songs we heard in the set, made us giddy with joy to hear what's next so far as studio efforts go from the Young Evils camp. With a solid lineup finally in place, we're able to really hear the beginning stages of the evolution of this band, as they go from playing together to playing as a cohesive unit. Perhaps they've felt solid for a long time, as they well should — but whatever's going on with this next crop of songs we're hearing is really starting to translate off the stage and out into the crowd for a tangible, can't-deny kind of shift. We're particularly swooning over — if the set list was in order — a ditty called "Darker Blue Bayou," a track that was so good that the people behind us in the crowd were trying to discern what mega-band wrote it and how great the Young Evils were for choosing to cover it.
Adventure Saturday: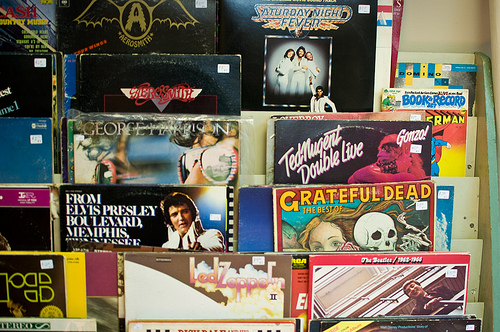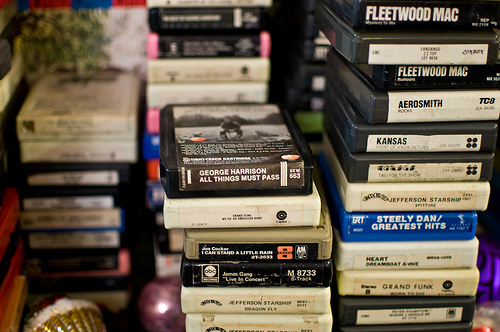 The Young Evils: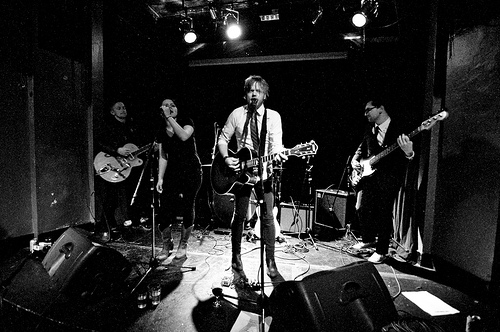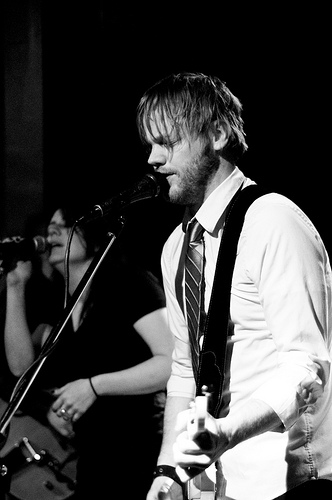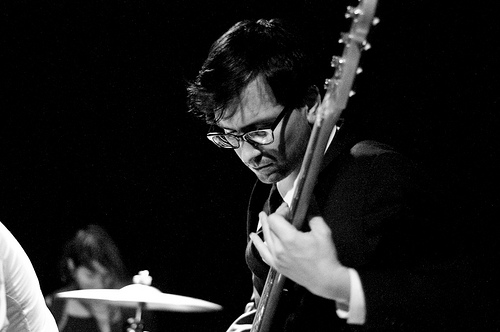 From Thursday's performance at the Moore to a deliciously late night at the Rendezvous, this weekend was one for the books! What did you get out to see? Pickwick in PDX? Rainn Wilson? tUnE-yArDs? Leave a comment and tell us all about it!
{All photos in this post by Victoria VanBruinisse. See more — and add your own fan-shots, too! — over at the imaginary flickr pool here.}