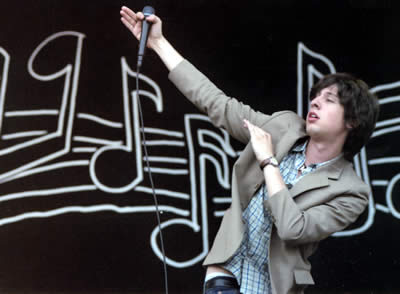 Adam Green has recently released his sixth solo album, Minor Love, and he's coming to town. Newly signed to Fat Possum Records the new album is at once haunting and playful. The lilt in his sparse vocals, reminiscent of Lou Reed, on the first half of the album is accompanied by finely place organ, guitar and bass, the drums skittering around in the background. The second half of the album takes on more of a Leonard Cohen feel, growing a bit darker and unfolding a seriousness that flatters the singer/songwriters skills while expanding his scope.
I can only imagine how the slight kitsch of a song like "Goblin" and the video game sound clips on the lo-fi "Oh Shucks" will translate to stage. Find out by emailing us for these tickets!
Send an e-mail to [email protected] by Monday, March 26 with "AdamGreenWonder" in the subject line. If you win these tickets, I'll see you there and together we can wonder whether or not Greg Rogove of Megapuss is going to be playing on this leg of Adam Green's tour.