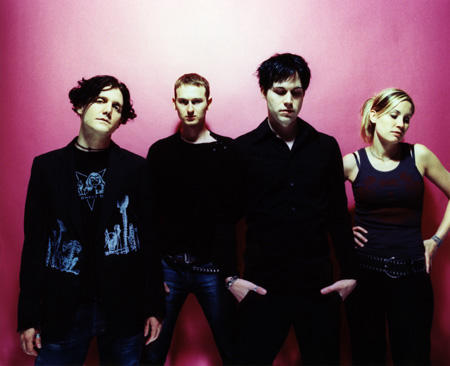 For about as long as Three Imaginary Girls has been a website, stellastarr* has been a very imaginary band, even giving one of the first Imaginary Interviews to Imaginary Liz back in 2003. I remember being impressed with their set opening for The Raveonettes at the Crocodile way back then.
Now stellastarr* is back with a new album called Civilized that was just released earlier this month. It's their third album and they are touring to support it, which includes as its final stop, a show at Chop Suey on Tuesday, August 4.
stellastarr* has offered to give us a pair of tickets to one of our readers. All you need to do is send an e-mail to [email protected] before 9am on Friday, July 31 with "stellastarr" in the subject line and one lucky winner be selected and notified shortly thereafter. It's 21+ and on a Tuesday night, so doors are opening a little earlier, at 7pm.
I've been enjoying this in-studio performance of their song "For the People":
[video:http://www.youtube.com/watch?v=qAfYKxjb2D8]