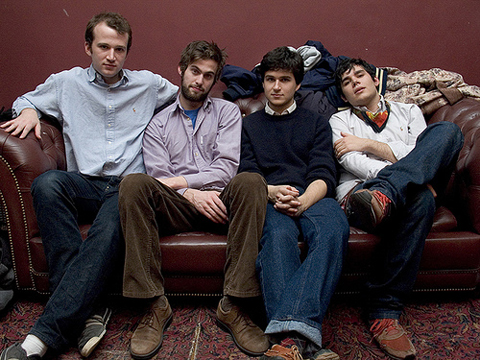 That's right! The indie.synthpop quartet known as Vampire Weekend will be playing this Thursday and Friday at the Paramount Theater, as a double-makeup date for their last-minute cancellation out at Marymoor a few weeks ago. The good news? It's closer and more weatherproof than the park. The better news? Seattle's very own The Head and the Heart will be taking the opening spots both nights! We're not sure it gets much better than that.
Want a crack at a pair of tickets to Thursday's show? Just send an email to [email protected] and tell us why we should send you! Be sure to include the subject line ICareAboutAnOxfordComma, and act fast — we'll be choosing a winner tomorrow (yikes!) and need your entry before 3pm on Tuesday, the 21st.
Good luck, everyone! We'll see you at the show!
{Vampire Weekend photo courtesy of the Vampire Weekend flickr pool.}