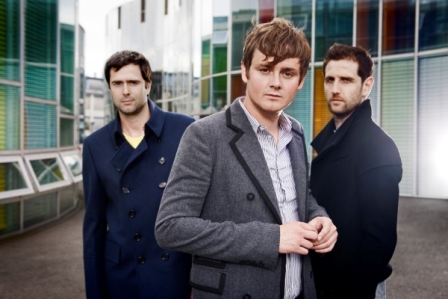 Guh. Okay:
Pretend it's the winter of '04-'05. Ready? Go.
I don't know what you were up to, but I was geeking out about shows and posting really, really bad pictures I was taking with my point-and-shoot on my blog (that all of six people were following). My heavy rotation of new music included I'm Wide Awake It's Morning, Emoh, Hopes and Fears, a Barsuk comp, anything involving Colin Meloy or Ray Lamontagne, The Wrens, The Frames, Andrew Bird, Iron and Wine, Damien Rice, Ed Harcourt, and David Garza. Plus some live acoustic Howie Day bootlegs from way before he got awful. At this point, I'd been hip to KEXP for about six months or so, I was drooling over the content on three imaginary girls, and my BFF was trying to get me to move out to the West Coast.
I also had a really, really crappy mp3 player.
Cut to Seattle IRL, a few lifetimes later. There's not much that can catapault me back to that winter like the songs I was drilling under my skin at the time — particularly "I Want A Lover I Don't Have To Love," "The Blower's Daughter," "Morning After," and "We Might As Well Be Strangers." Keane's 2004 release, Hopes and Fears, is nothing short of stellar all-around, but there's something about the jangly, echoey intro to "Strangers", paired with Tom Chaplin's clean, ethereal crooning that pretty much stops me mid-gait. Play about four seconds of it, and I subconsciously cue my movie.
Keane have put out a respectable catalog of music since then, between LPs, EPs, singles, and tracks they've contributed to a few compilations. These days, they're on the heels of the March '09 single release Better Than This, hanging out with John Roderick, and coming to the Moore on September 10th. Peachy! It just so happens that we've got a pair of tickets to give away to the show, and it couldn't be easier to enter the drawing — dig this:
Send an email to [email protected] anytime before 9:00a on August 17th. And make sure to slap "PeacheKeane" in the subject line — we'll announce the winners of a pair of tickets shortly after the deadline.
Good luck!
{Photo credit: Manchester Evening News}