igDana, your BFF is in trouble! 😉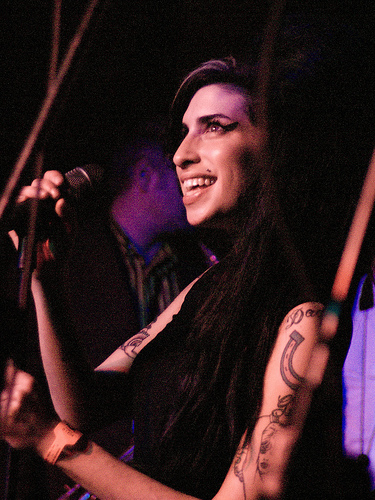 Amy Winehouse has been diagnosed with exhaustion, according to reports.

The unconfirmed news has broken this morning, after the star apparently cancelled her appearance at last night's Summer Pops event in Liverpool, England.

No official reason was given for her non-appearance, which was only announced at the last minute, as fans arrived for the show at the Aintree Racecourse.

"It was absolutely rammed with people standing around not knowing what was going on," one fan told Gigwise. "We were eventually told that the show was cancelled and that organizers were hoping to rearrange it before the Pops finish on the 21st of July."

Girls Aloud, James Morrison, Sugababes, Pink, Bryan Adams, McFly, and OMD are all scheduled to appear at Summer Pops this month.

There has so far been no official comment from the Amy Winehouse camp about the reports, although there are claims that the show will now take place on July 21.
Taken from this article.