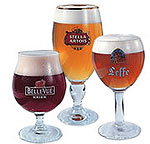 I just received a strange lil' email from the ASUW Experimental College about their exciting Spring class lineup.  Some of the more notable offerings:
– [W284] Flirting 101 and [W285] Flirting 202
– [W287] The Inexperienced Dater
– [W286] The Art of Online Dating
– [W290] Belgian Beer Me!
– [1089] Glass Fusing Basics
– [1830] Dreaming Into Life
– [2342] Drama On The Clock: Writing the Ten Minute Play
– [2934] Igniting the Creative Fire: Yoga and Writing
– [W203] The Magic of Biodiesel
– [1031] Encaustic (Wax) Painting
– [1414] Chocolate Truffles
– [1547] Beginning Hip Hop Dance
OK, Flirting 101 and 202?
Plus two different dating courses?
Don't need those, but Hip Hop Dance is another story. In fact, I'm registering now — who's with me?