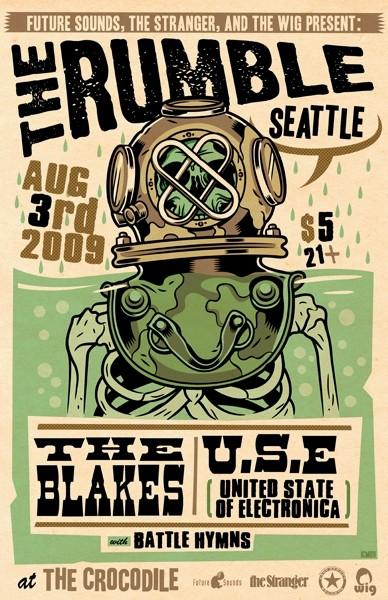 The group Future Sounds sponsors a series of shows across the country in selected cities (New York, Los Angeles, Portland, San Diego and San Francisco). Tonight (Monday, August 3), they are kicking off the first Rumble in Seattle. It features Battle Hymns, USE and The Blakes.
This is a monthly event in all of the other cities, although I can't confirm that it's not a one-off thing in Seattle. I'm sure that if it's a success, they'll certainly schedule more.
Also, it should be worth noting that our friends from USE will be headlining the West coast Rumbles in September.
Doors open at 8, 21+ and the cover is only $5.