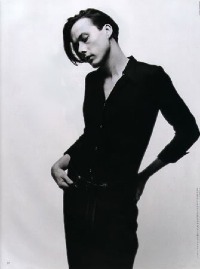 As an incurable Anglophile in the mid-90's, I worshiped all things NME, Blur, Suede, Charlatans… there was even a period before Definitely Maybe was released that I liked Oasis.
And now, I just did a double take to see that former Suede frontman Brett Anderson (or at least his new album) can't even keep his/its head above water against a Pitchfork review. He was 'awarded' a 2.9! Ouch!
(Note: I haven't heard the album myself so I can't say if there's even one worthwhile nugget in there… but the P-fork folks plead a pretty convincing case.)
Folks, step away from the faded star.