I felt pretty much in top form by the time this third day rolled around. As my cells re-calibrate to being that of a not-sick person, I keep thinking about the wide scope of eras represented this year, in particular—some which peaked some time ago, some which are still at their peak, some which I wish were already over—which served to remind me just how much the music we love is about the moments we remember it by.
When you are feeling especially lost (and maybe lately I am), there is N O T H I N G like hearing a song you used to love to remember the many different versions of yourself you used to be and to know that this moment—whether it is very good or very bad—is fleeting. Anyways. I'm getting sentimental.
Adios land of the crop tops, I will see you next year! Hopefully we'll be onto something new by then. I vote reasonably-priced relaxed-fit sweaters your mom would be proud to see you in for next big festival fad.
If you missed them the first time, here's our Day 1 and Day 2 recaps.
Highlights:
THE PINK SLIPS
Every festival, you accidentally run into a little gem you weren't expecting to love—The Pink Slips were it for me. "Courtney Love, is that you?" I asked over and over again, as frontlady Grace McKagan (yes, daughter of that Duff McKagan) proceeded to make the stage her bitch. From her bleached-out hair to her smudged violet lipstick, the resemblance was seriously freaky. The clench-fisted unabashed fury underlying her performance was exactly what we once loved about Love, and exactly what got me excited about this band. Not to mention their smartass lyrics, often the embodiment of the words "I don't give a fuck." An aside: there was an odd undertone of religiosity as McKagan cheekily crossed herself and fake-prayed while singing a throaty, gasping cover of Peter Ivers' "In Heaven (Lady in the Radiator Song)"—my abuelita would probably not have approved of this, but it did make me smile and occasionally scream OH SNAPPPPP.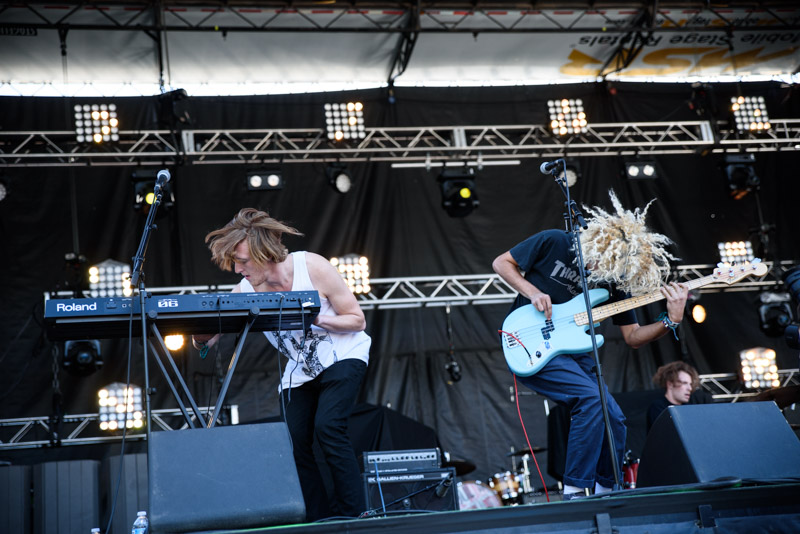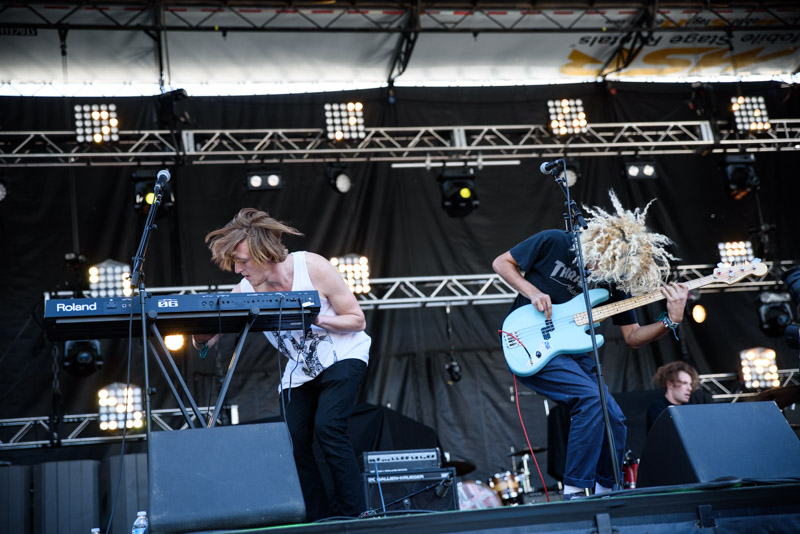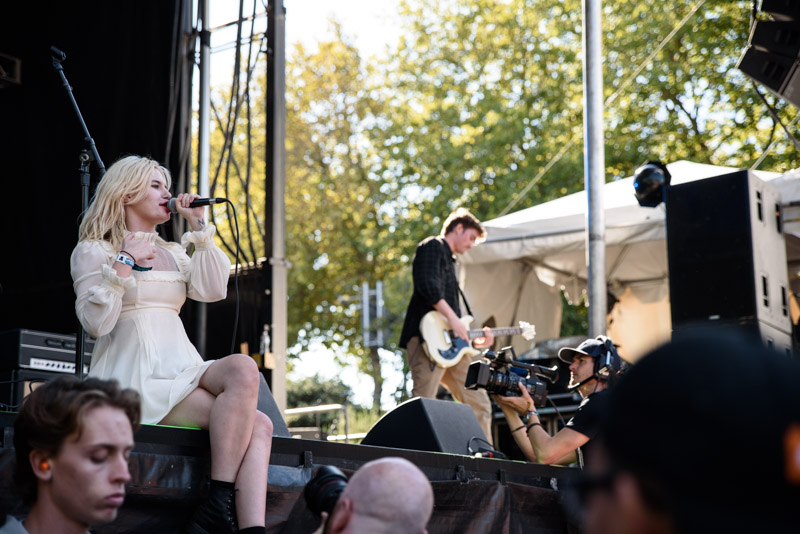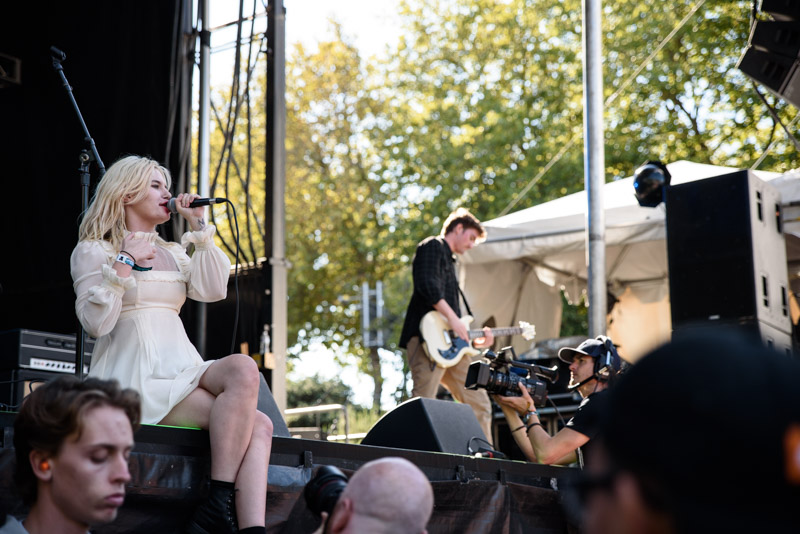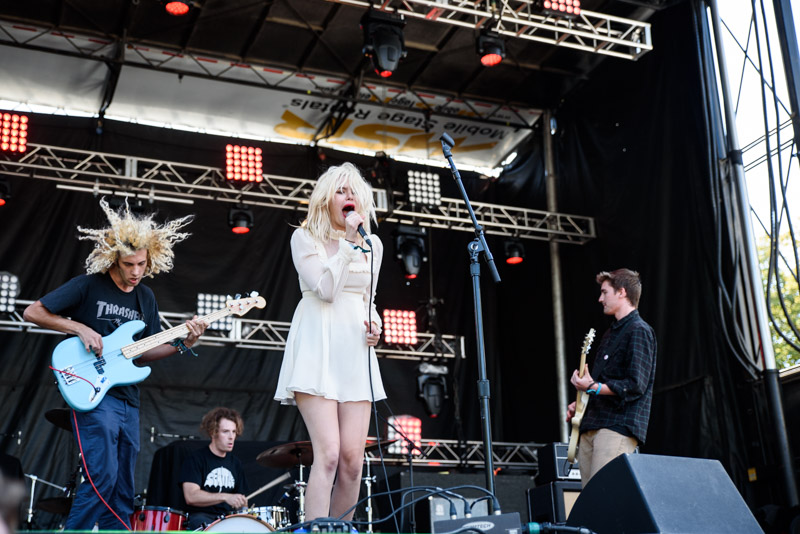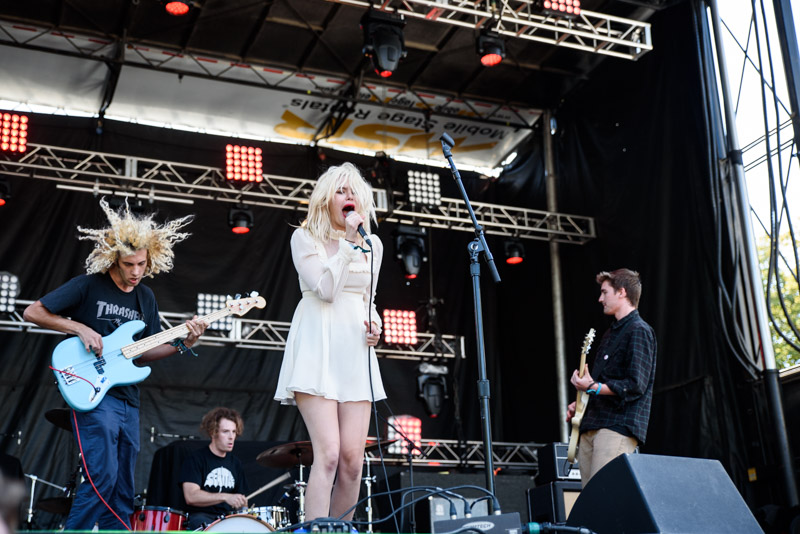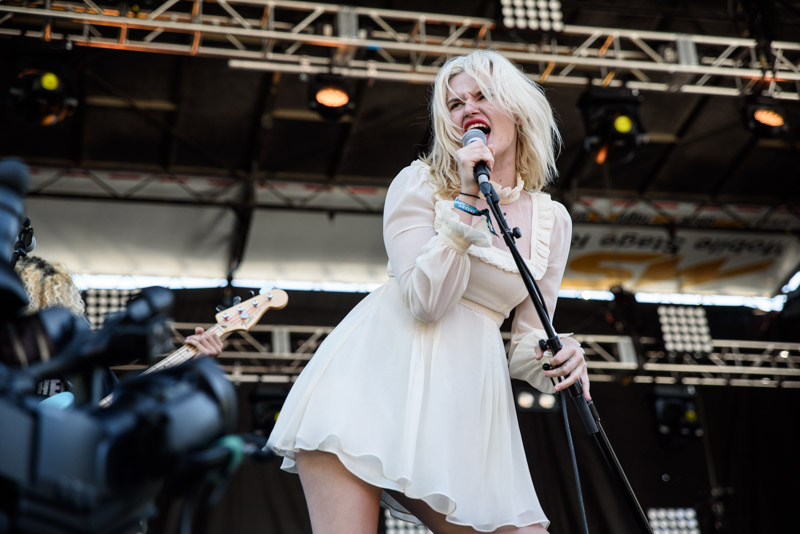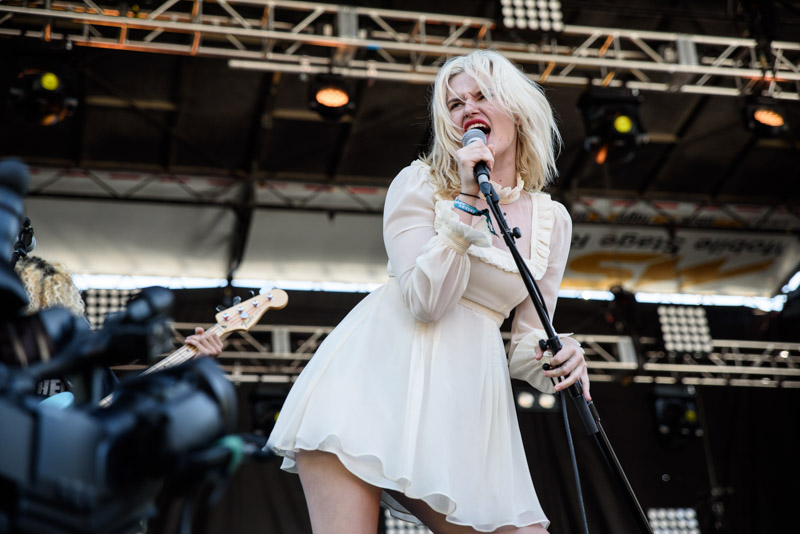 MAIAH MANSER
Sound issues sadly cut her set short, but to be honest, you could give this lady three minutes and she'd take you on a motherfucking space journey. It's hard not to draw the oft-repeated Florence Welch-ian comparisons, but I think they share a very important common denominator: they must feel things more powerfully, deeply, and possibly more painfully than everyone else. It's the only explanation I can think of for the ethereal howling that erupts from this small human. Layers of tribal, mystic-pop are paired with an unbridled talent—a soulful and instantly arresting match-up. I'm excited to listen to her upcoming EP, Second Skin, especially when I'm aching for some deep introspection and/or a soundtrack to my next life-makeover/crisis.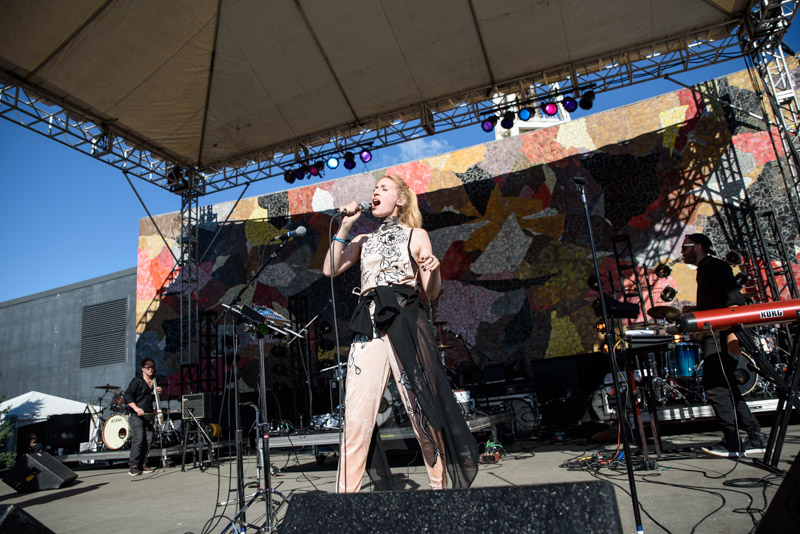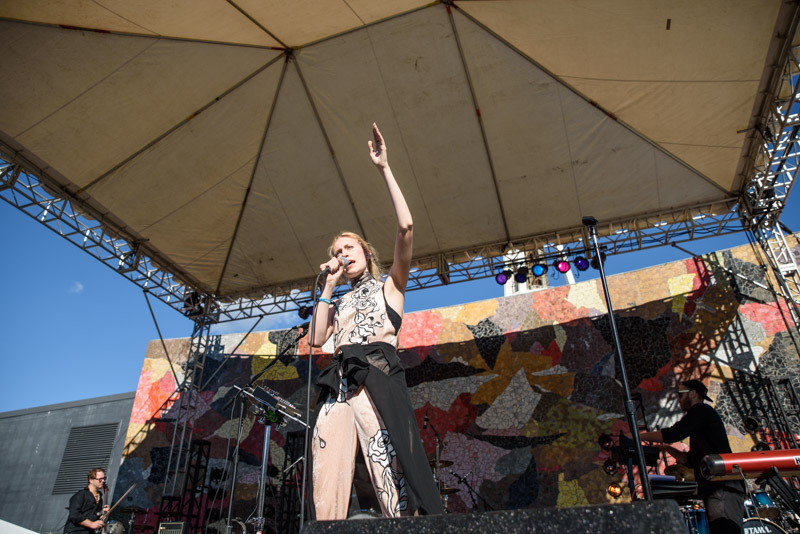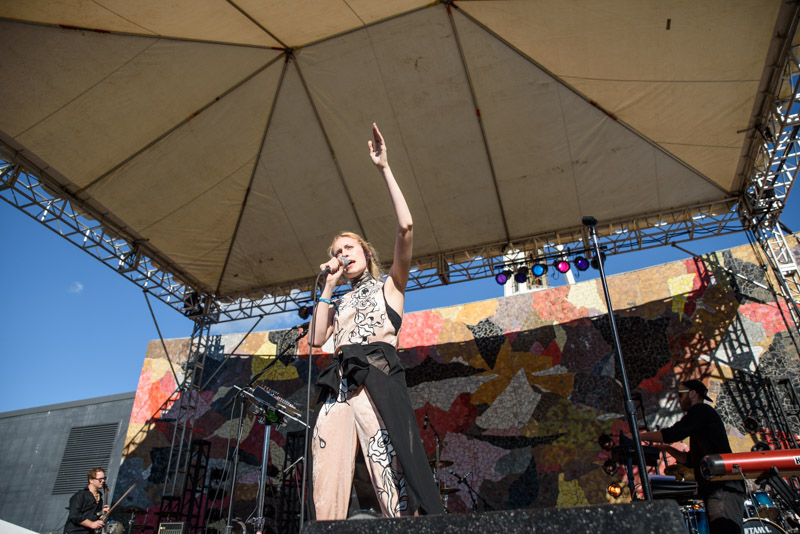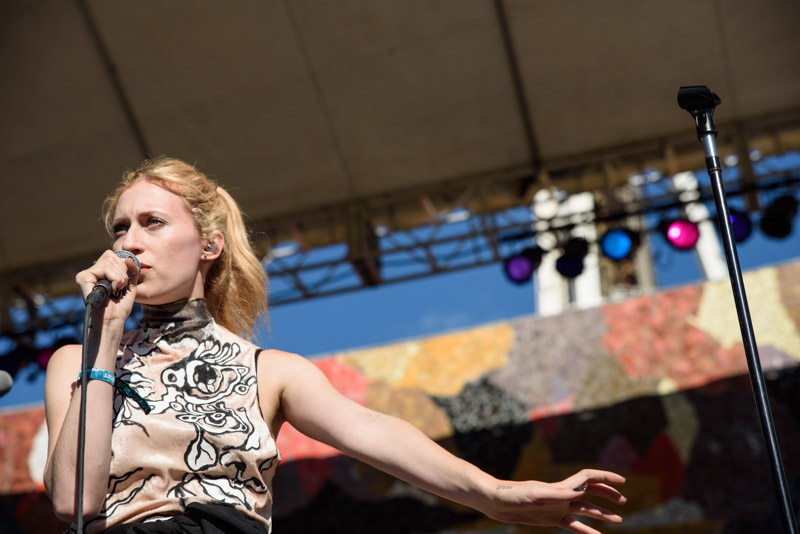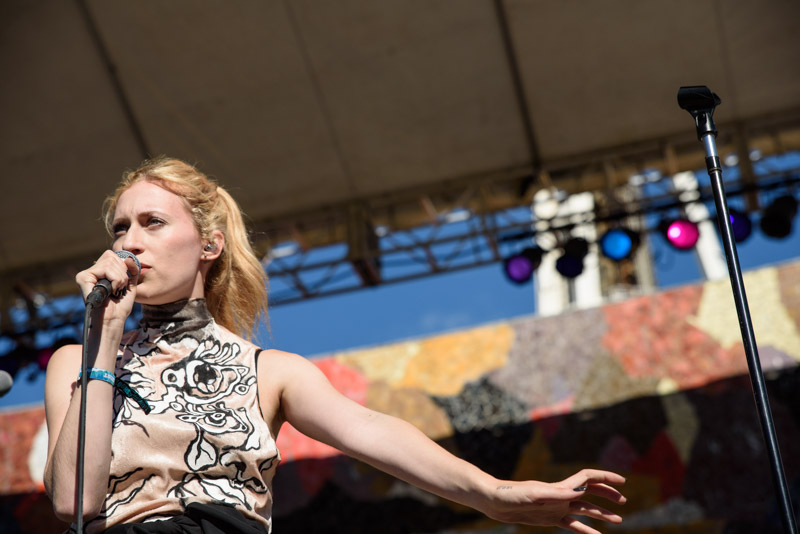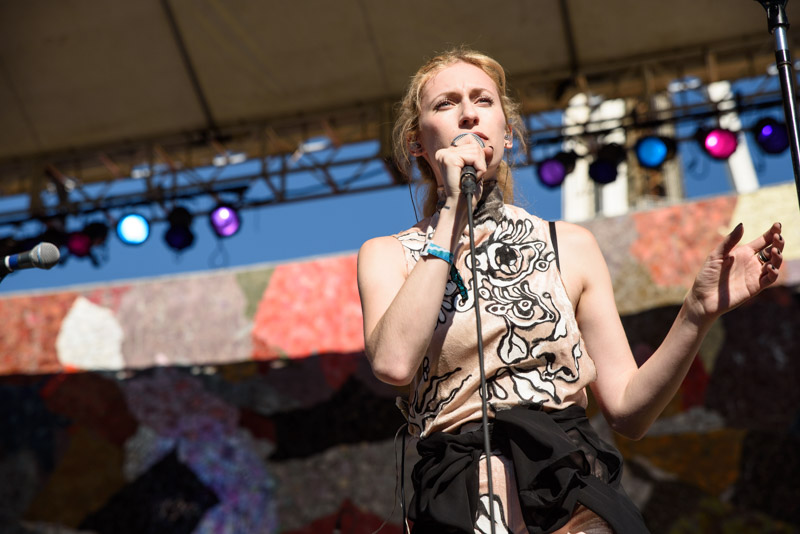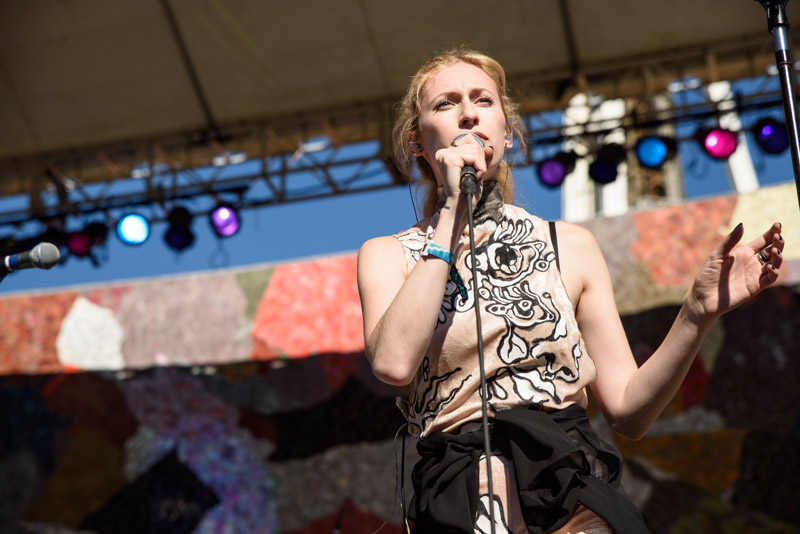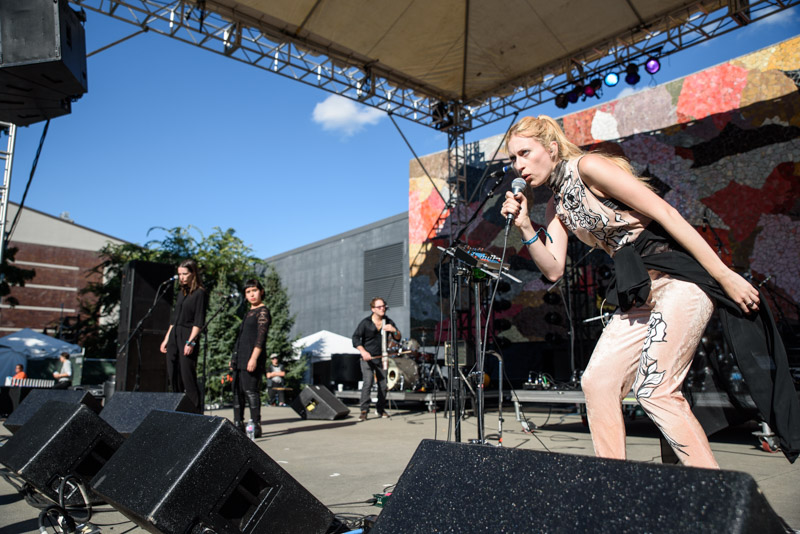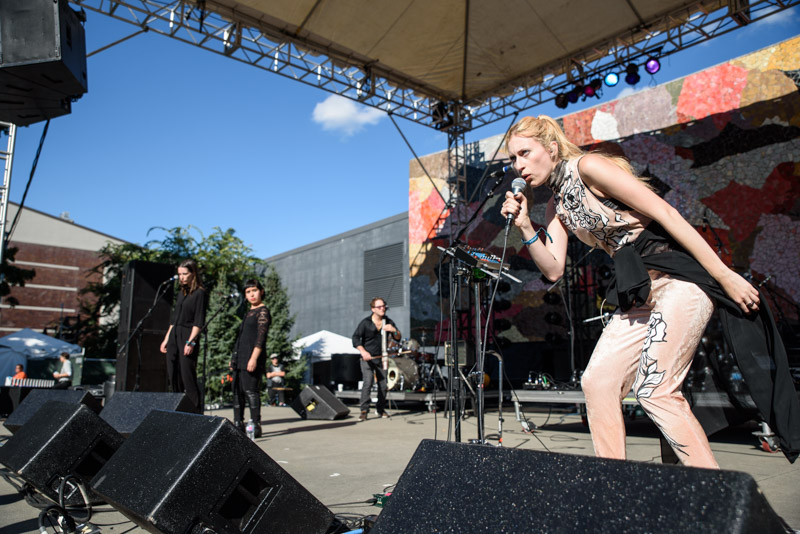 ERIK BLOOD
Music + performative art made for a memorable show. As hooded dancers pushed the crowd back without so much as a preamble, the duo launched into a hypnotic swell of sound. Blood has produced, mixed, or mastered for some of our most favorite local artists. With collaboration in his blood, it seemed appropriate that his performance in the Gathering Space would be another union, this time of two arts: dance and song. I can't intelligently comment on dance given that my appraisal of it usually consists of "that was pleasing" or "that was not pleasing," but I did enjoy how the dancers revealed more of themselves as the performance went on, entangling with each other every now and then, the tug and pull of the dreamy music behind them enacted in the tug and pull between them.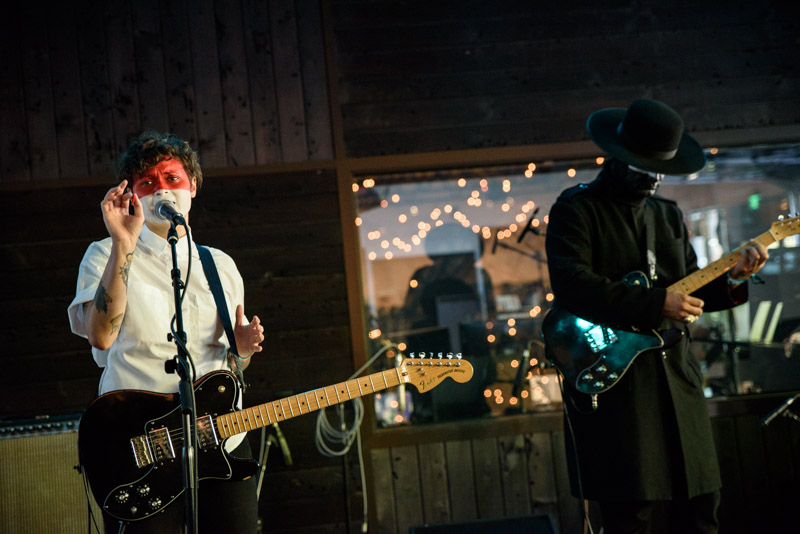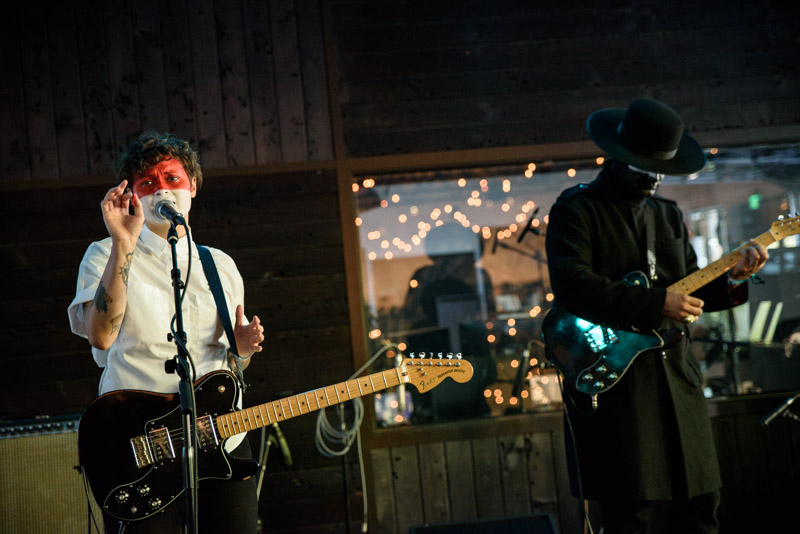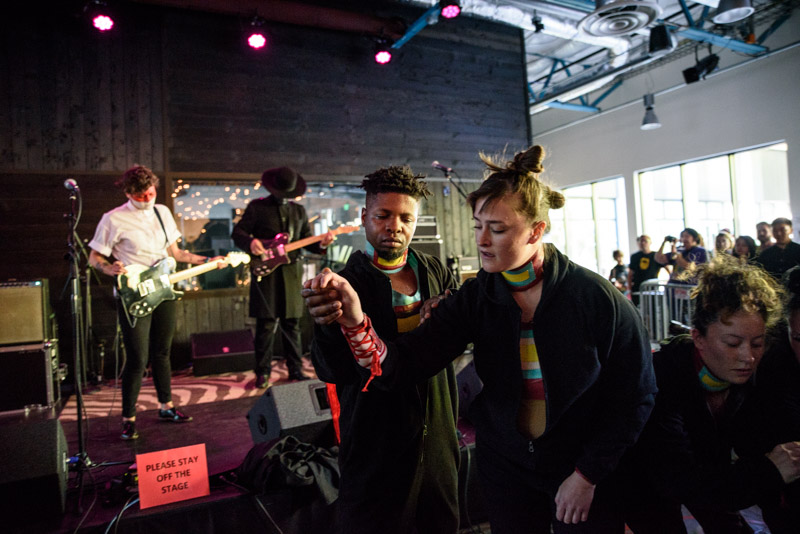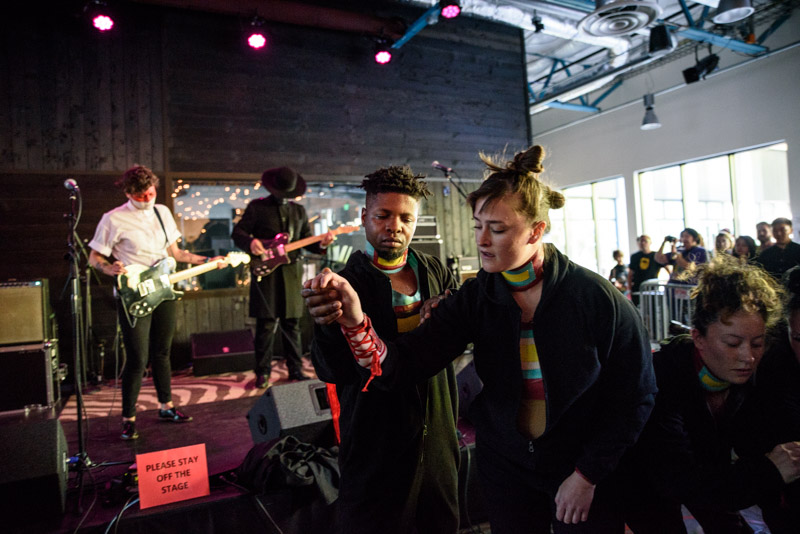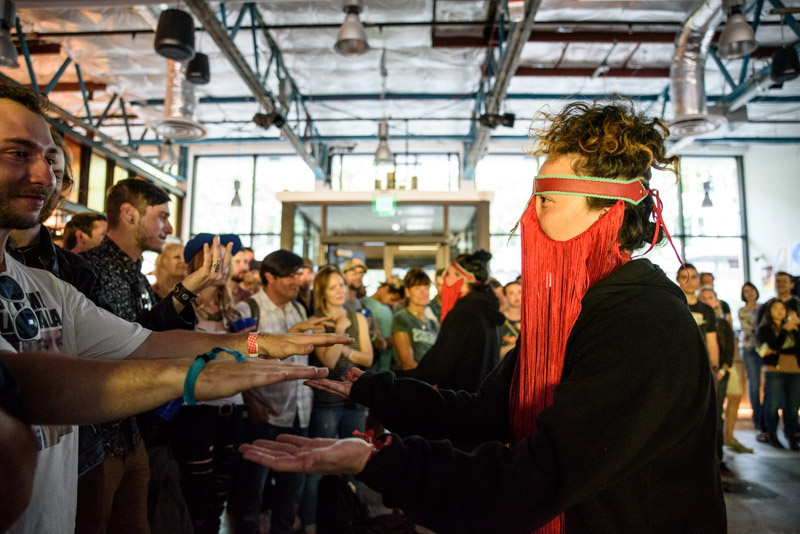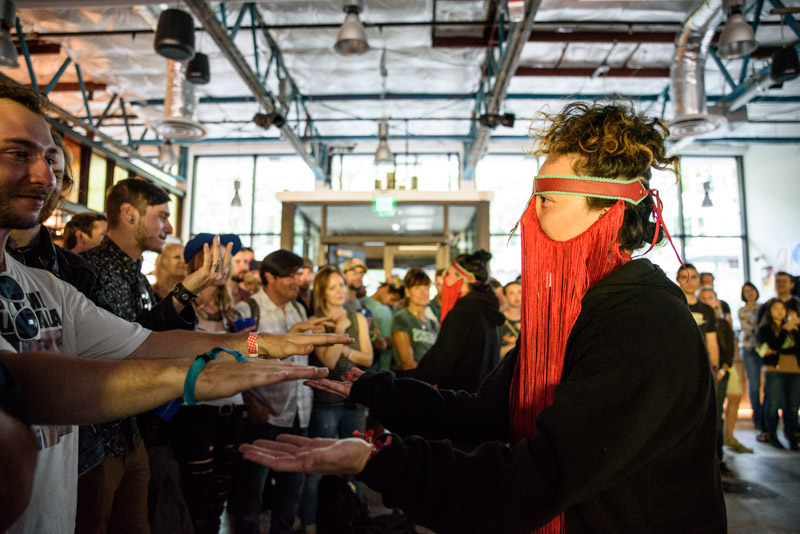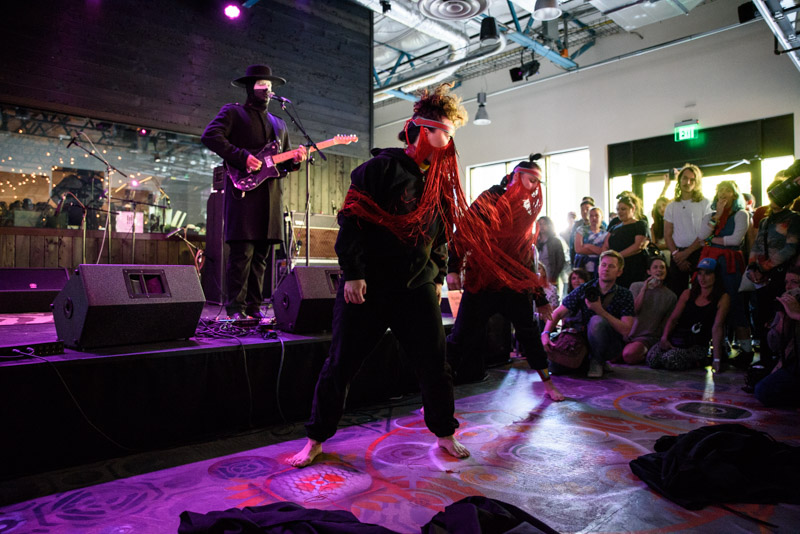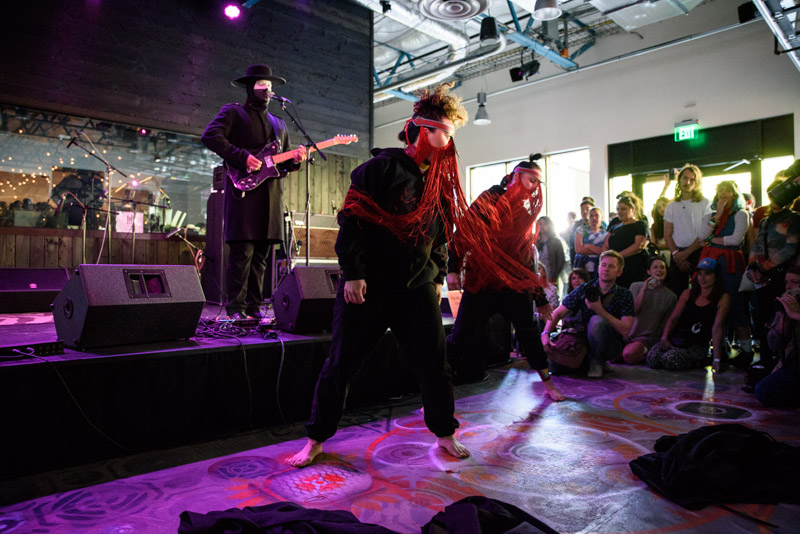 TAME IMPALA
I waited all weekend for this!!!!!! I even boldly ventured into THE CROWD, wanting to feed off the energy of the Tame Impalians (Tamies?) around me. And yet a scene that played out next to me aptly describes this festival as a whole: two young women, one wearing a see-through crop top with alien head nip-covers, digging around a purse by cell phone light as Tame Impala's "Currents" reaches otherworldly levels of good and one screams to the other, missing the whole thing, "WHERE IS THE MOLLY?" Shit like that just makes me feel alive you guys. Anyways, Tame Impala's dizzy psychedelia is so good and all y'all who didn't have A Moment while watching them weren't watching right.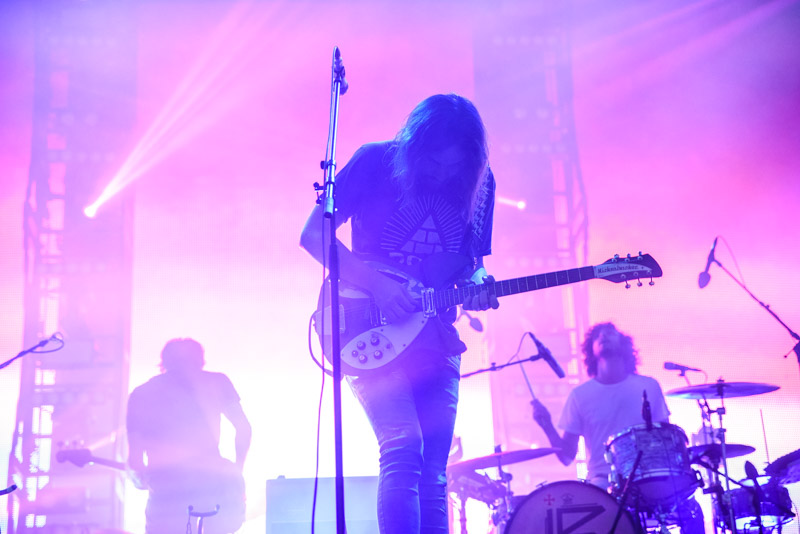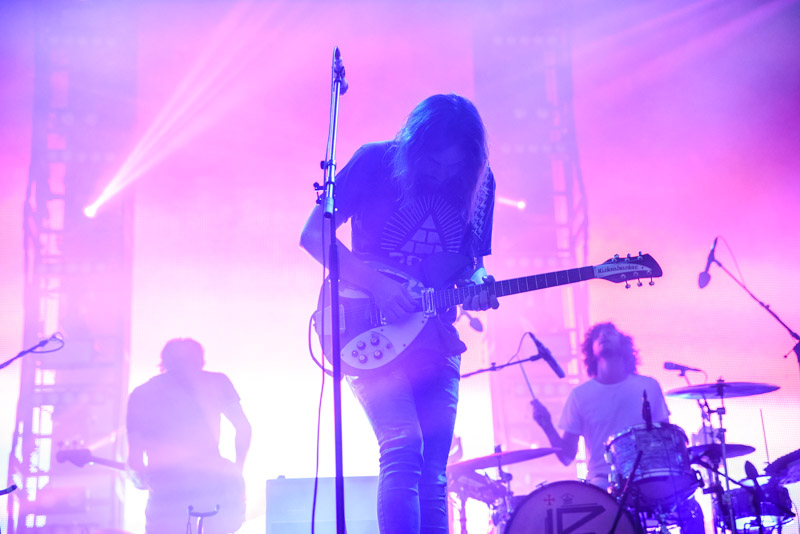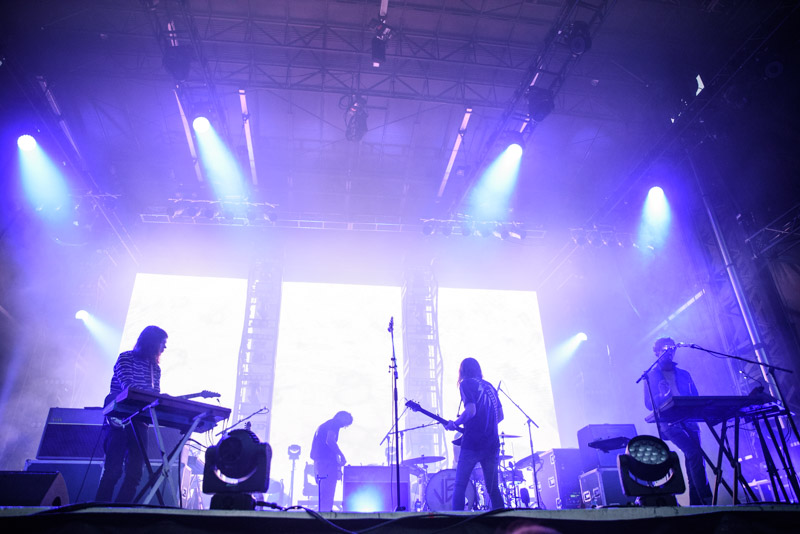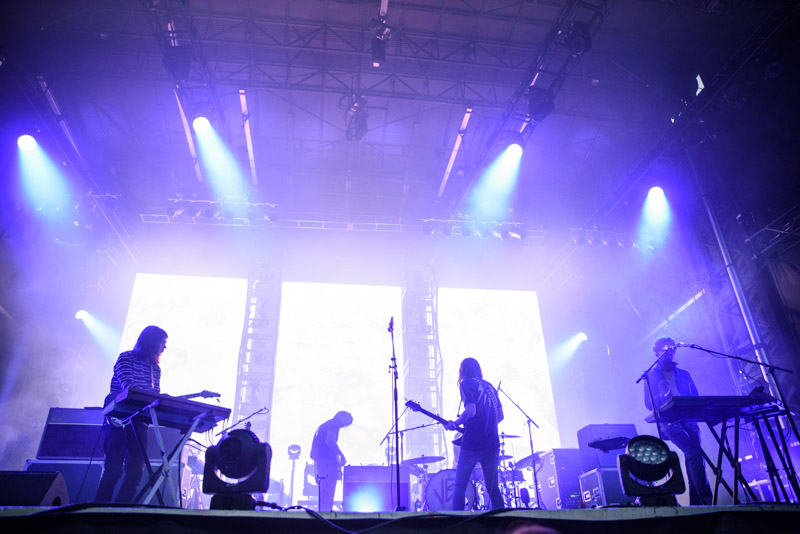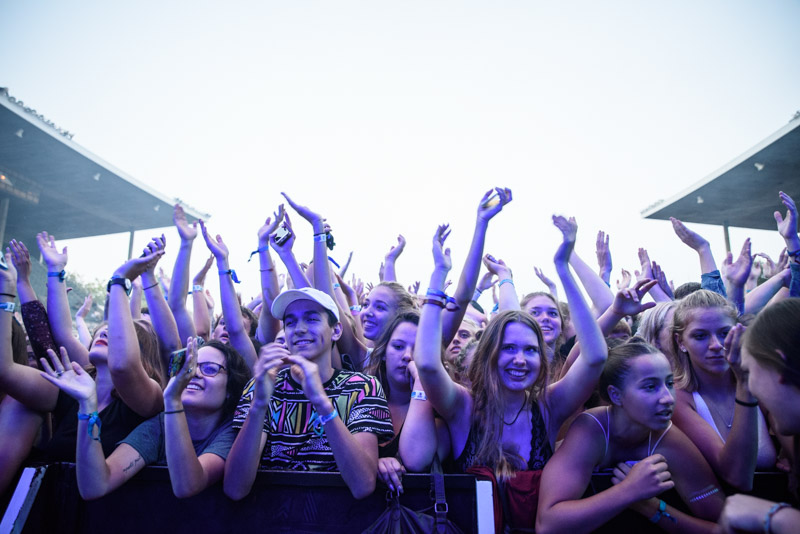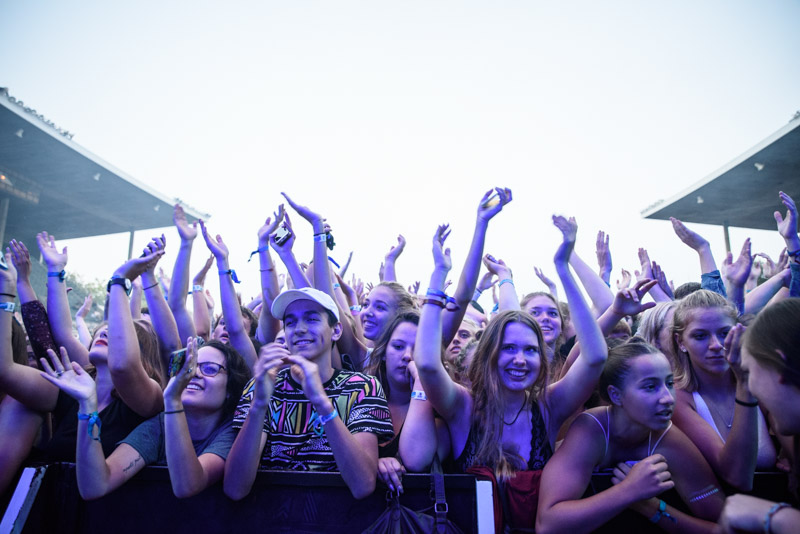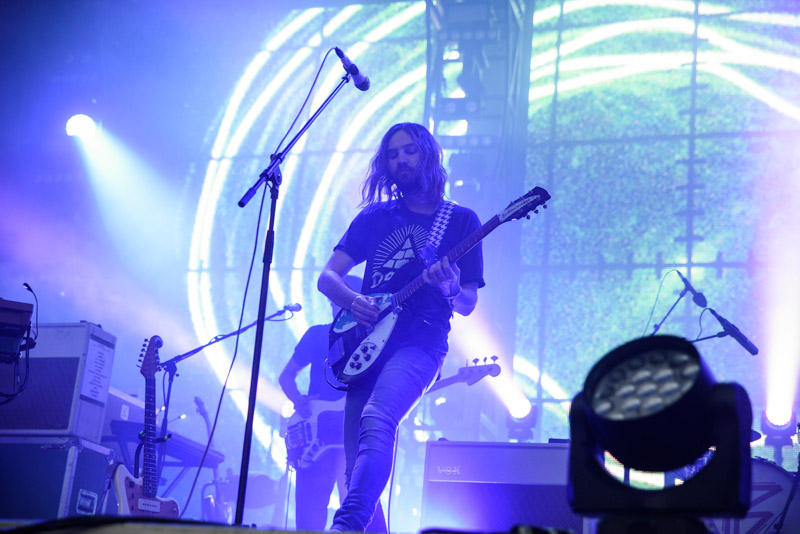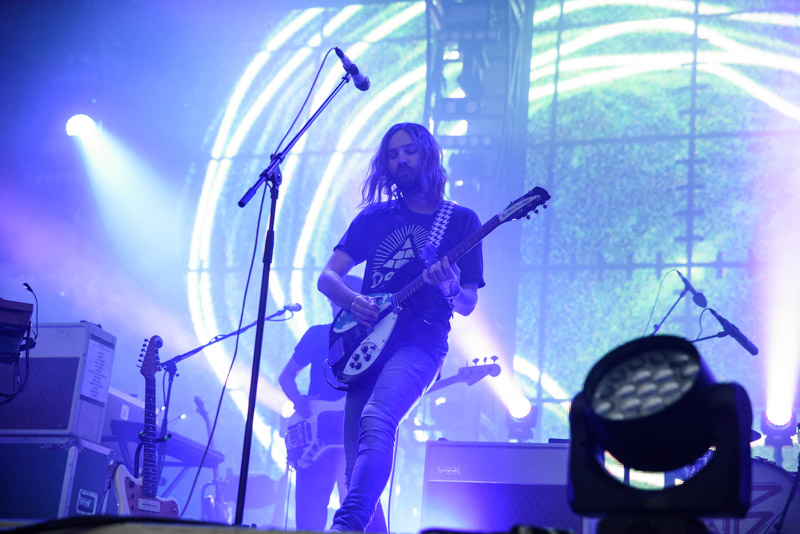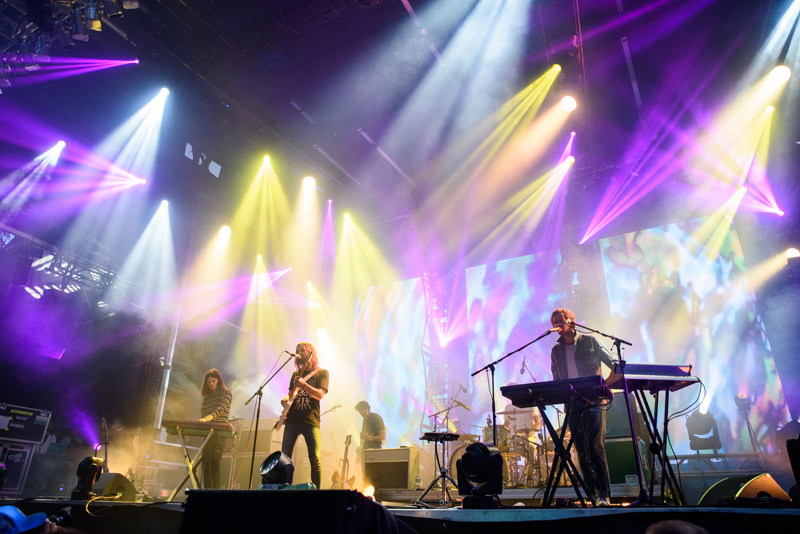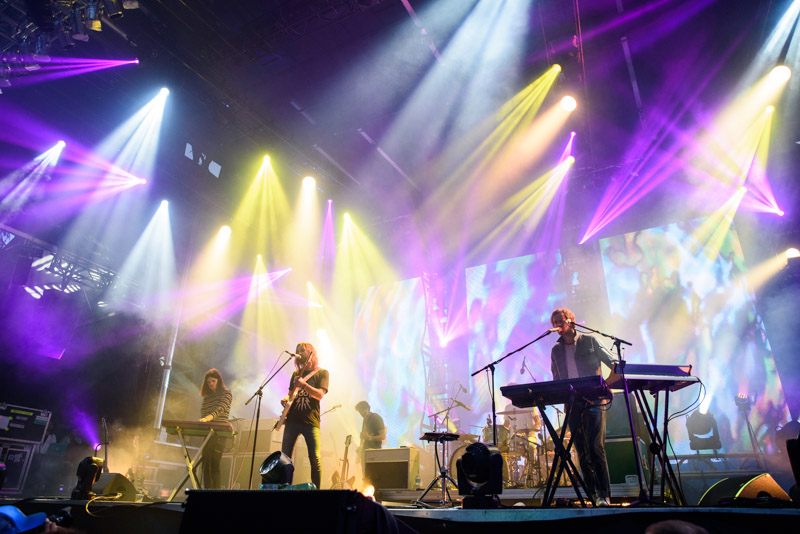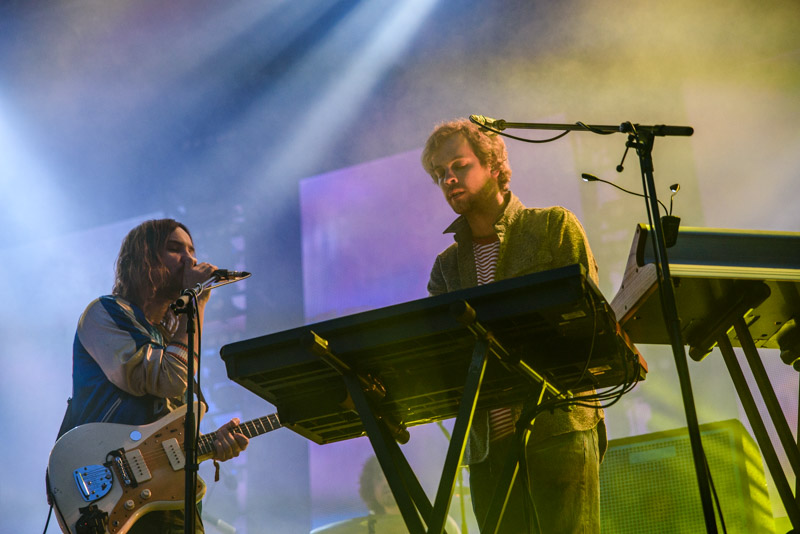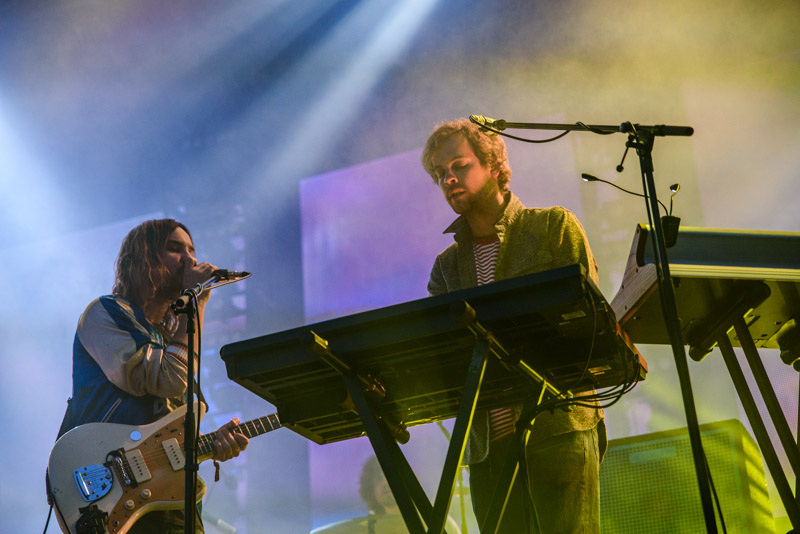 BILLY IDOL
I'm gonna admit watching Billy Idol probably means more to other people than it does to me, but being in the presence of any '80s rock god is gonna make you a little starry-eyed no matter what. Fear not, the hits were in fact played: "Dancing With Myself," "Flesh for Fantasy," "Eyes Without a Face," and of course, "Rebel Yell." Steve Stevens gets a special shout-out for playing like a 10-minute long solo with a cigarette hanging out the side of his mouth (you know he was actually sort of forced to eat it at that point). Billy's moves are still fresh.
Mid-show—around the time Billy took off his shirt mid-performance to do a costume change—this dude looking for a dance partner started macking on me, the highlight of this exchange being: "You're so sweet, you must be a nurse or something." After being both blown off and publicly shamed this weekend I'm not gonna say these weird words of positivity under the warm light of Billy Idol's glowing bare chest were unwelcome. So thanks to you, Billy, you are still a guardian angel in the dark night to us all.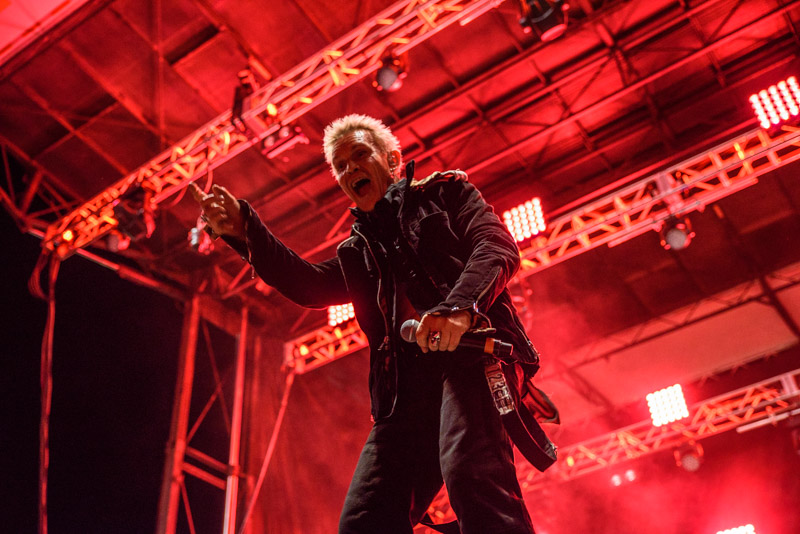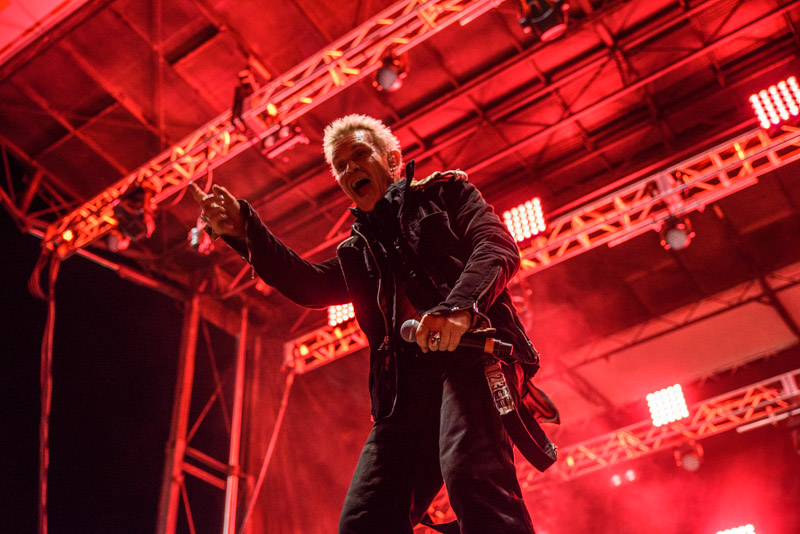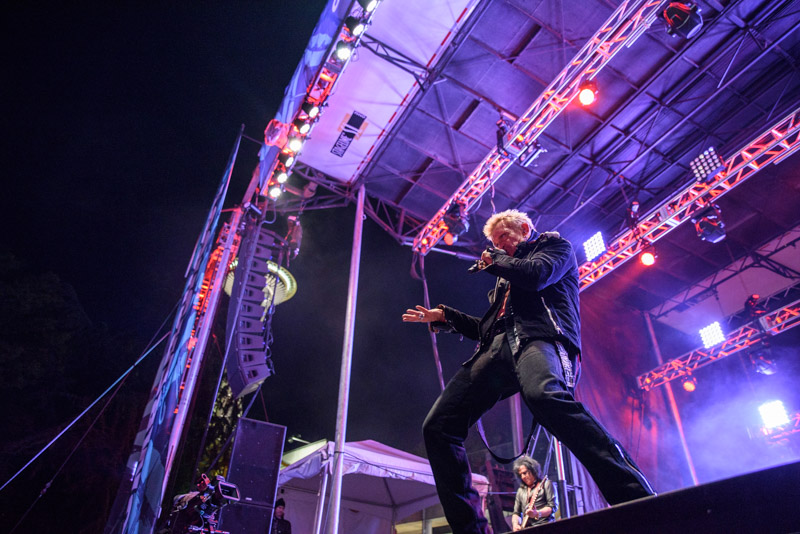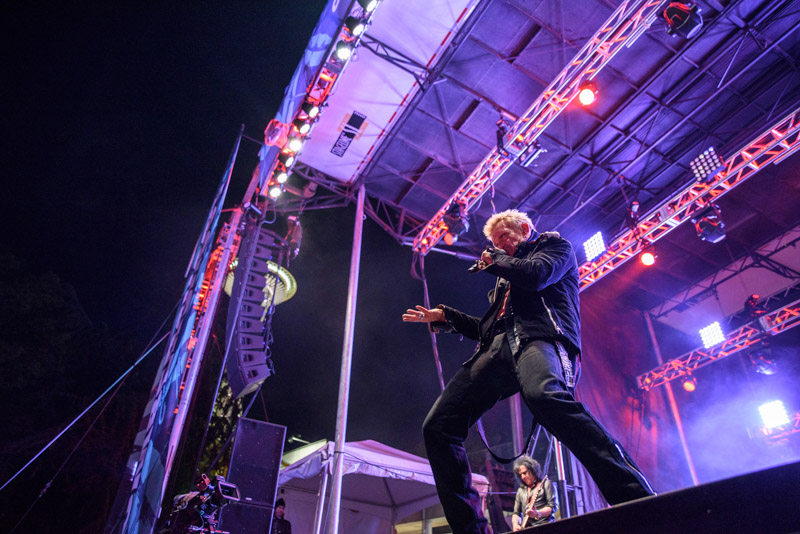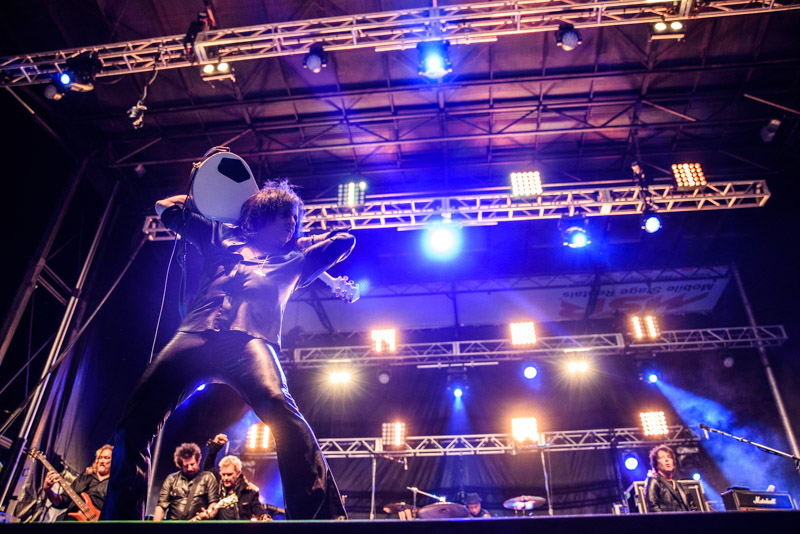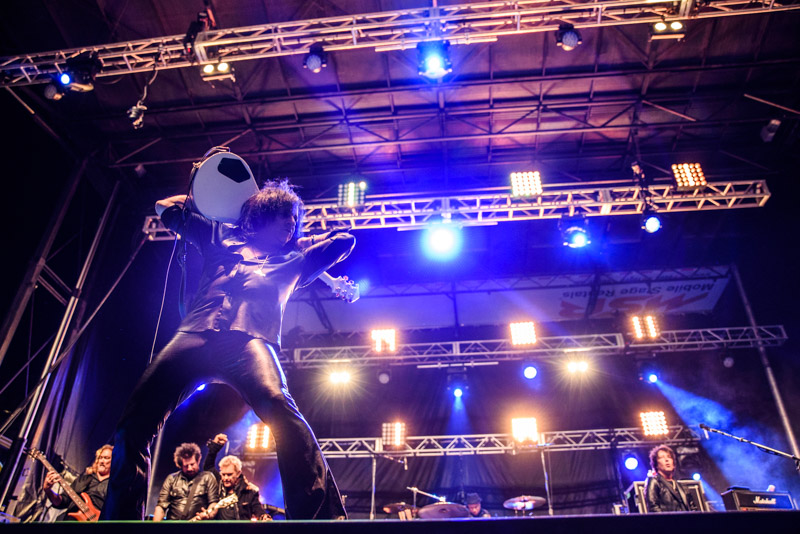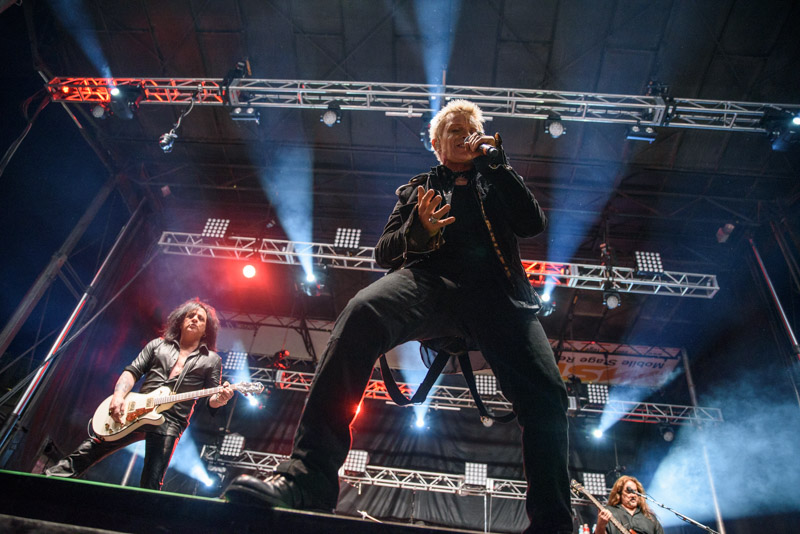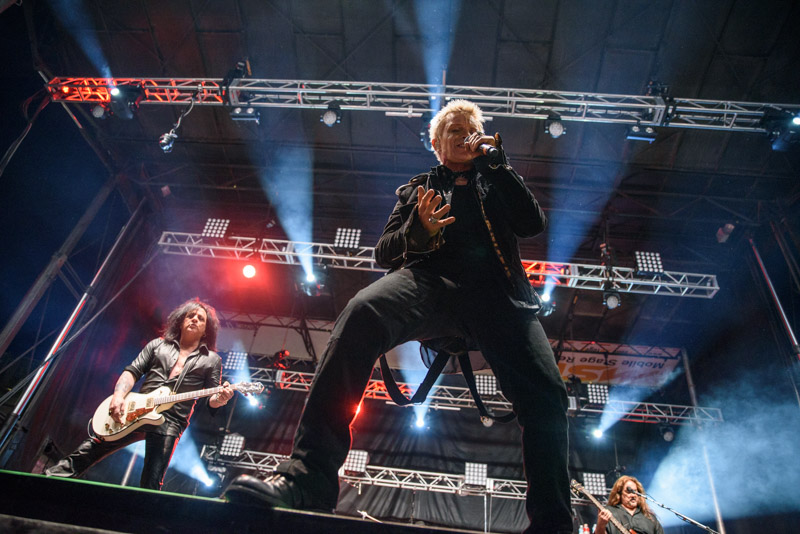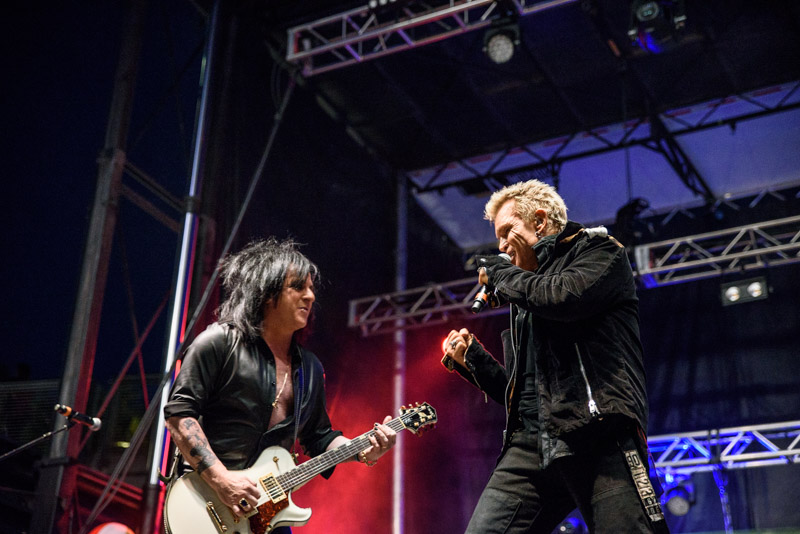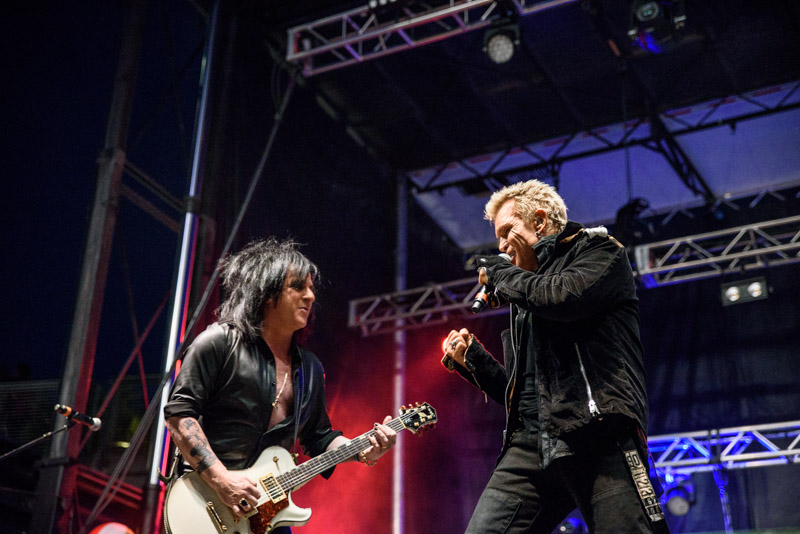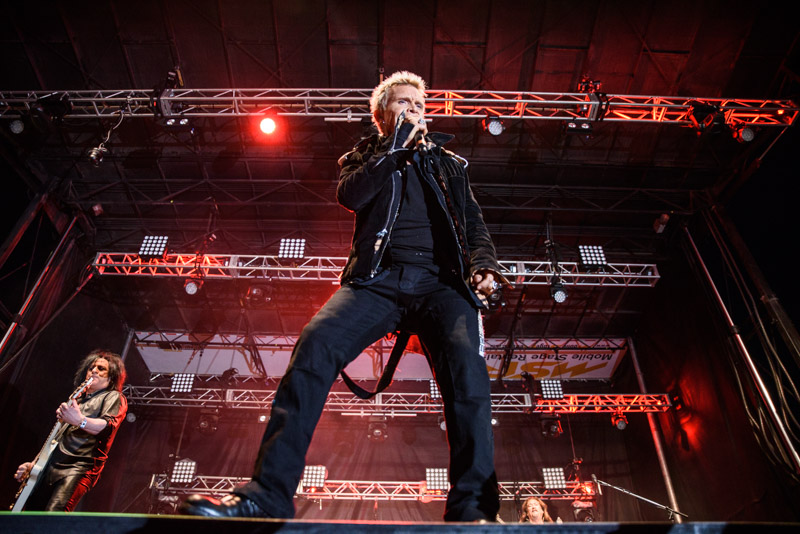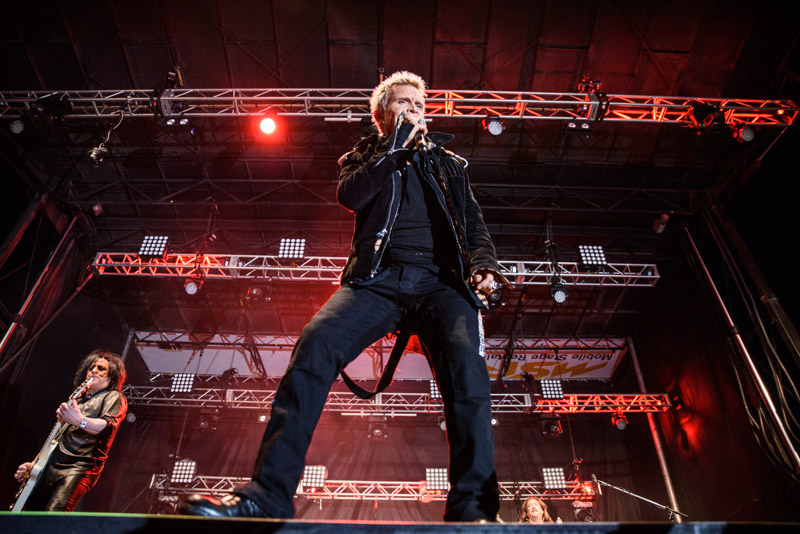 SO PITTED, THIRD EYE BLIND
So Pitted kindly threw vegetables at us because they could tell we weren't eating right this weekend. Meanwhile, Third Eye Blind frontman/pseudo-motivational speaker Stephan Jenkins helped our "true self" emerge through his between-song preaching.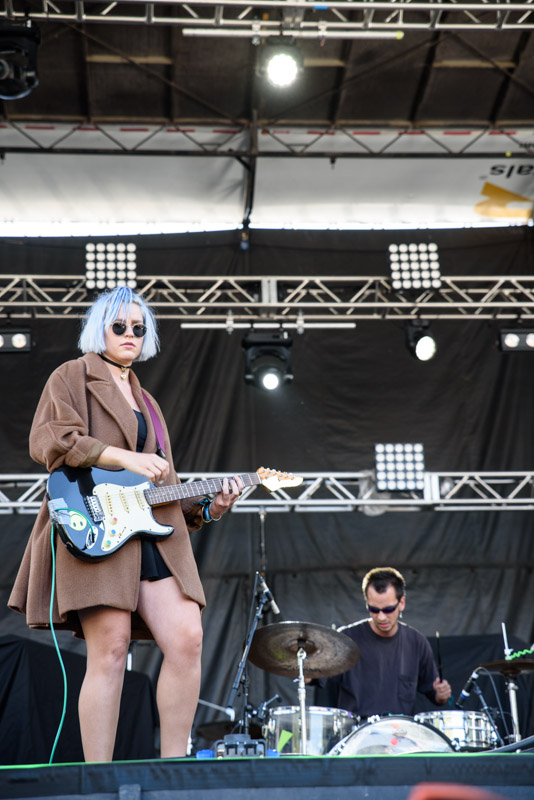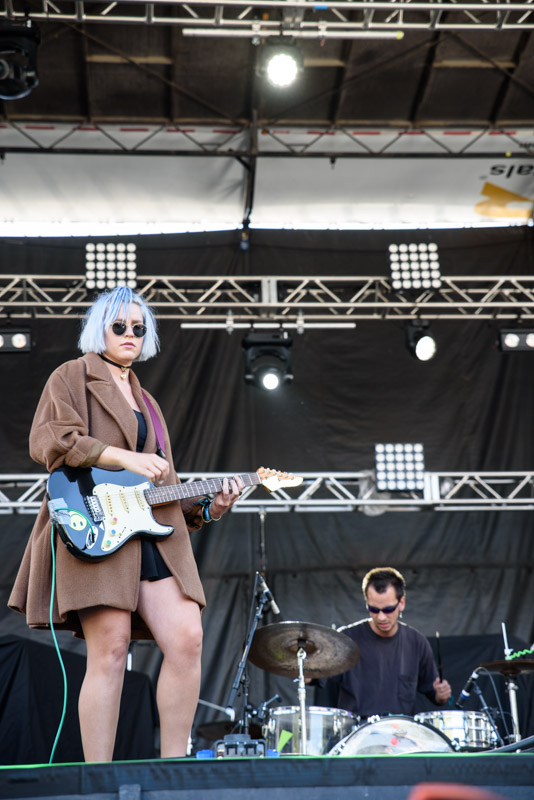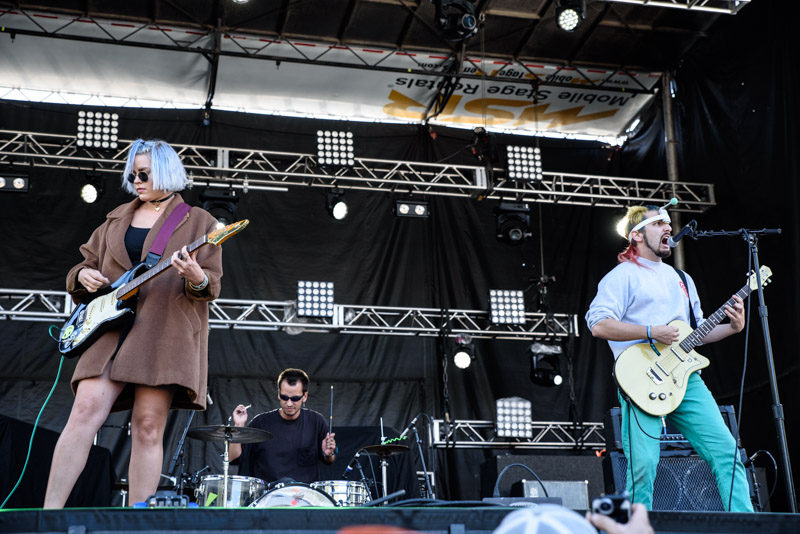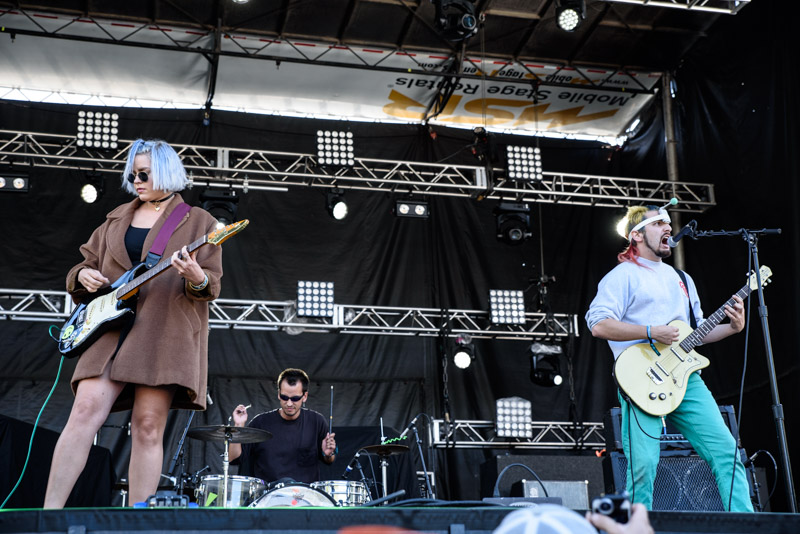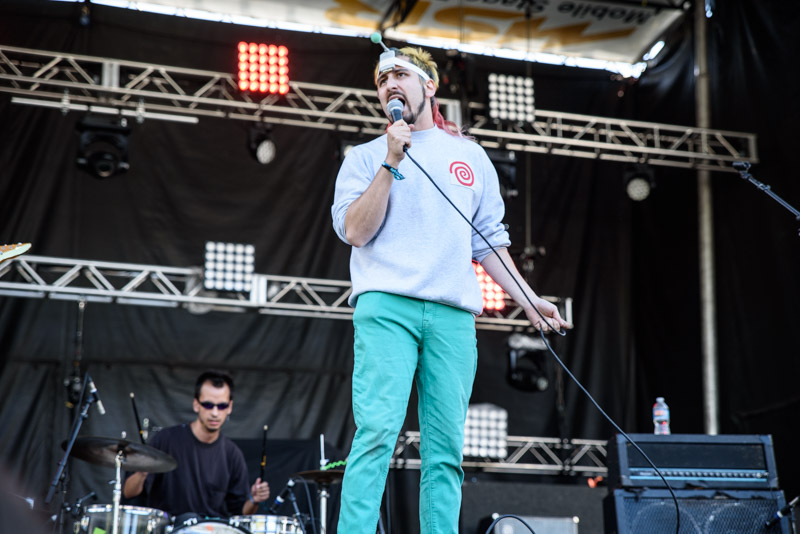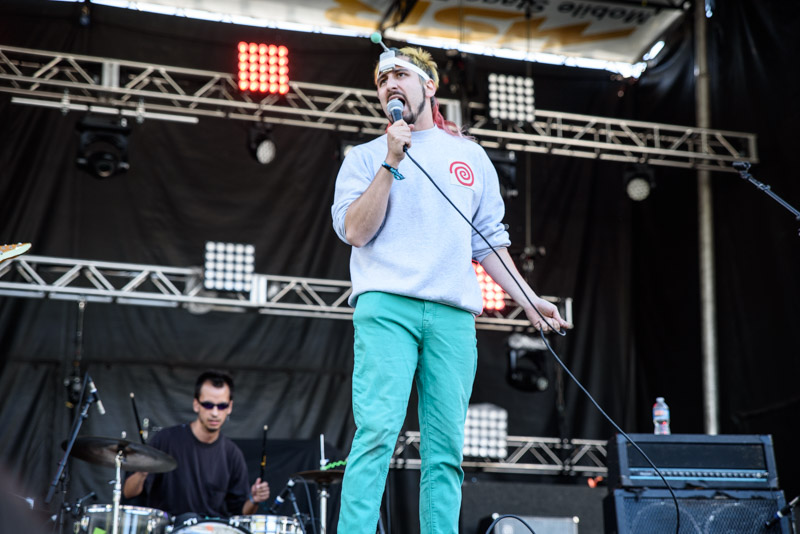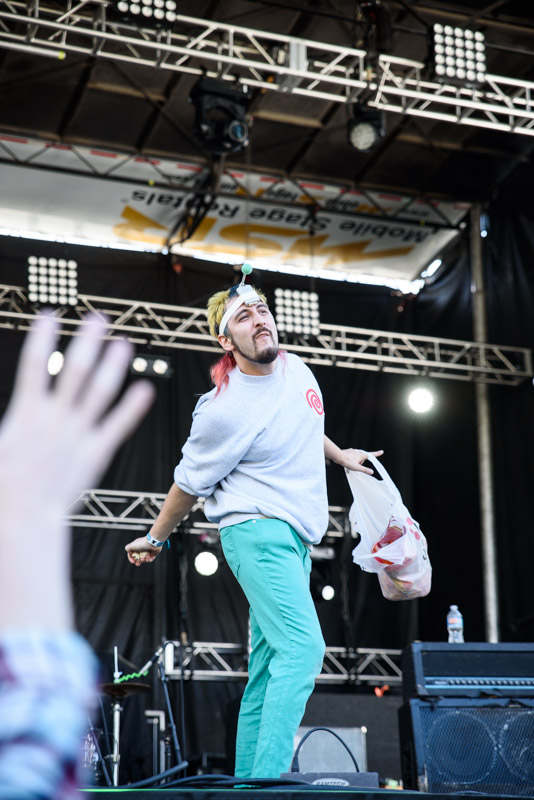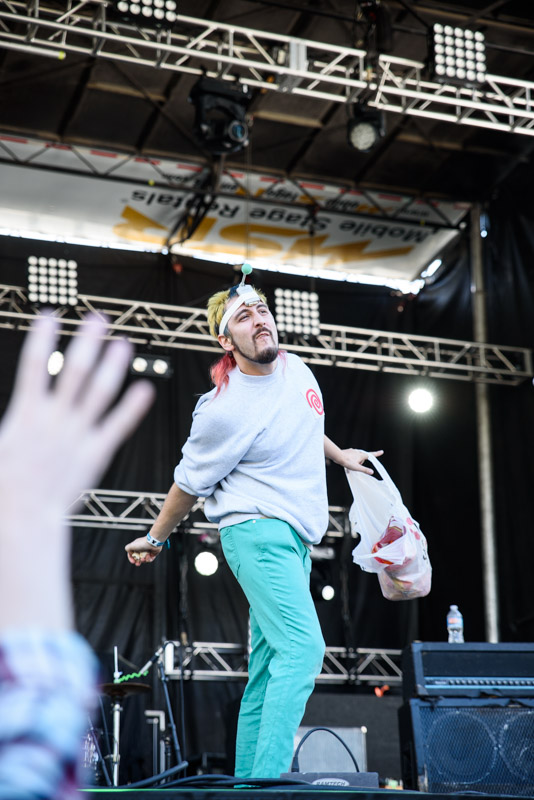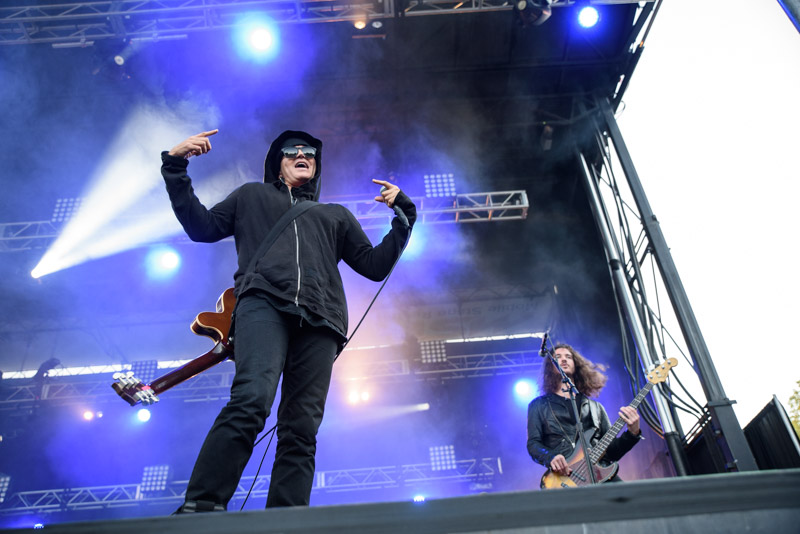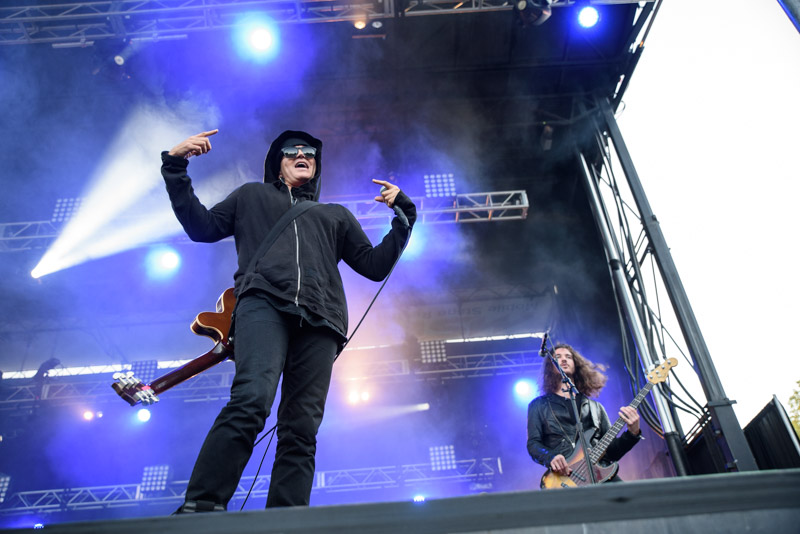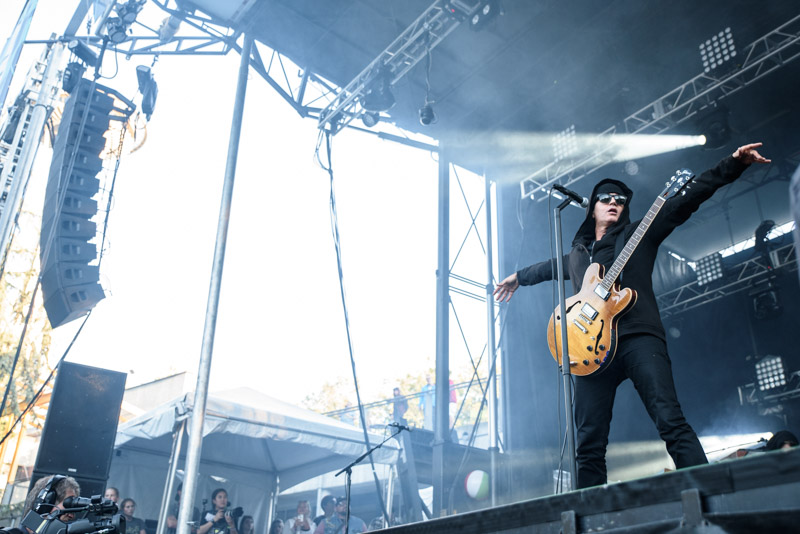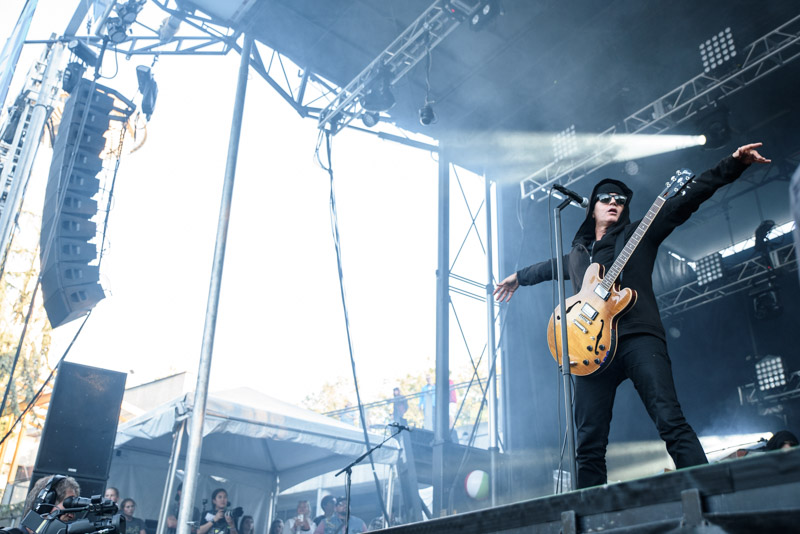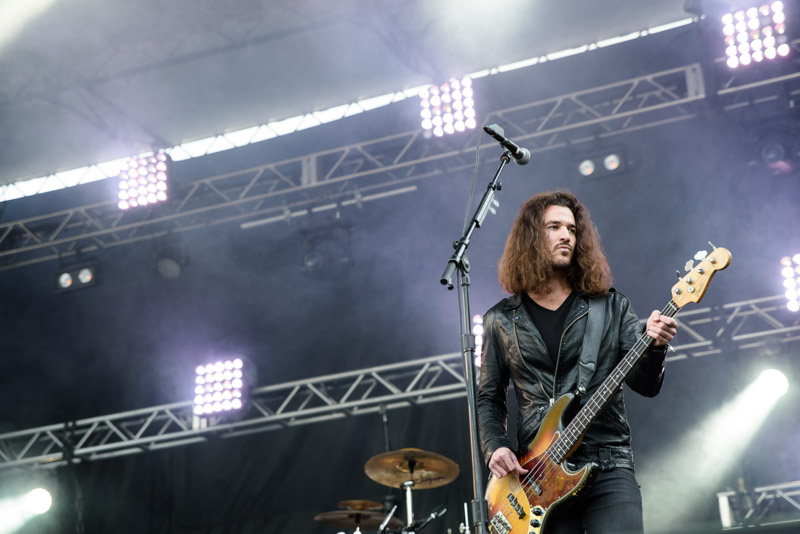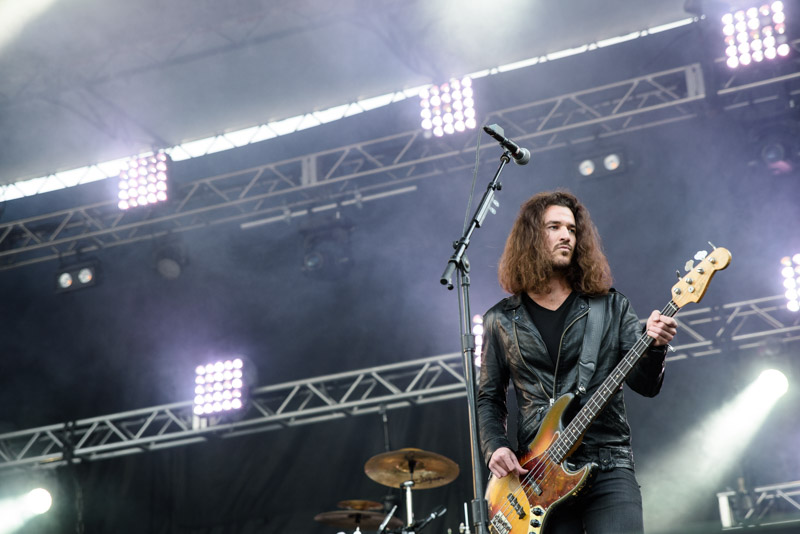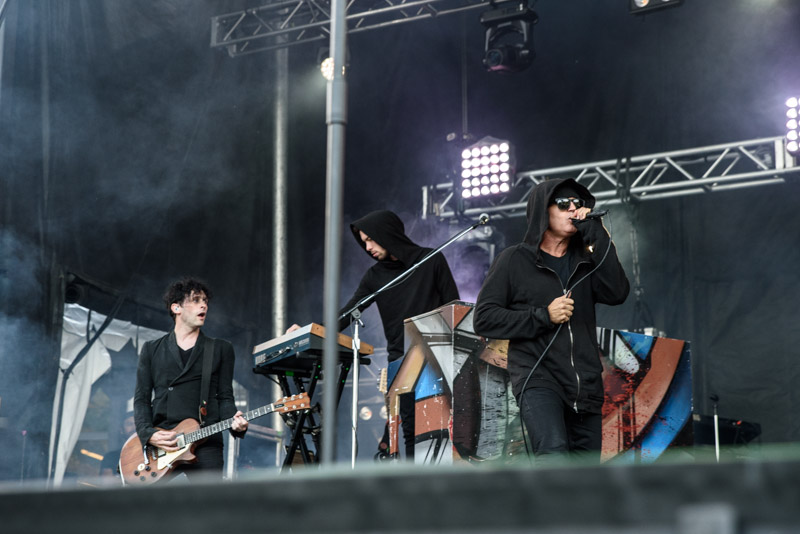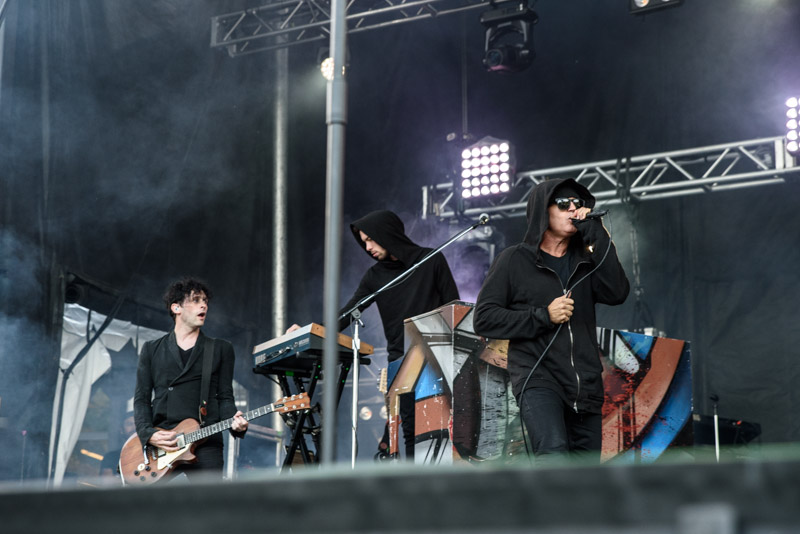 (Photos by Brady Harvey.)