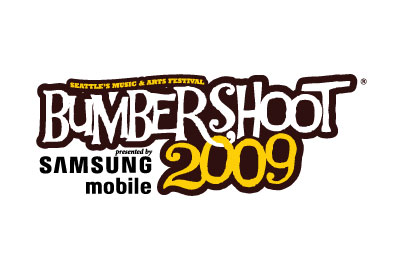 I've said before that I feel like short films don't get the love they deserve – and that's especially true in a big music-filled festival like Bumbershoot. This year, I encourage you to take a few hours out of your day to see some of the great stuff SIFF Cinema has put together for their 1 Reel Film Festival.
Shorts packages for Saturday, September 5:
12-1pm: Films4Families: Part of "youngershoot", all shorts shown are appropriate for the young'uns and have English subtitles.
1-3pm: Rock Prophecies: This engaging documentary focuses on rock photographer Robert Knight, who's shot some of the biggest names in music history for over 40 years.  His shots are stunning and iconic, but the real beauty here is that Knight has a knack for finding – and helping – the next big thing on their way to super stardom. More than just a story about a guy who takes pictures, this is a true love letter to rock and roll, and specifically to guitar players.  This screening will include a Q+A with Robert Knight and Director John Chester.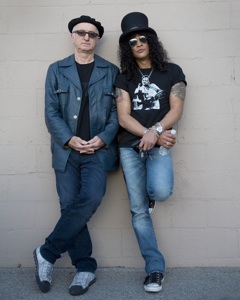 3:30-4:30 pm: Best of SIFF Jury Award Winners: These 4 festival award-winners range include a beautifully shot coming-of age drama (Lowland Fell), a sweet short documentary about a deer who's found a home with cattle (The Herd), a French comedy about gluttony (Next Floor), and an animated journey through photography archives (Photograph of Jesus).
4:30-5:30pm: Hej!: Shorts from Sweden. 'nuff said.
5:30-6:30pm: The Animated Life: This one's worth a look just to see The Mouse That Soared; the adorable & hilarious tale of an orphaned mouse adopted by birds. Mite is also worth a look – though it's much, much creepier.

7-8pm: Love and Marriage: This is Her is the standout here – a cleverly constructed narrative that jumps time to show you how two women's lives intersect. But I also enjoyed True Beauty This Night, a comedy about meeting the love of your life under the worst of circumstances.
8-9pm: Crime and Punishment: It's nice to see Jason Biggs doing something other than then American Pie sequels in the short film Kidnapping Caitlynn, about a first date gone horribly awry. I laughed more than I should have, as I've seen some exes act almost as crazy as his character Max's date.
9-10pm: The Nightmare Factory: Now we're talkin' – films designed to make me feel all squirmy. I didn't get a chance to preview these shorts, but The Archivist looks particularly interesting, so I'll be there to check them all out. You should be too.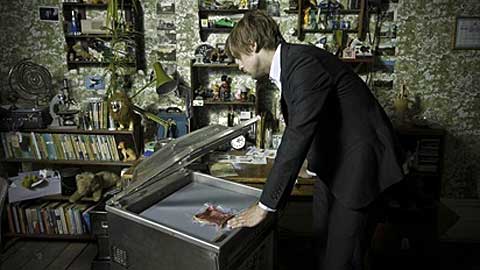 {Catch the 1 Reel Film Festival all three days of Bumbershoot at SIFF Cinema}