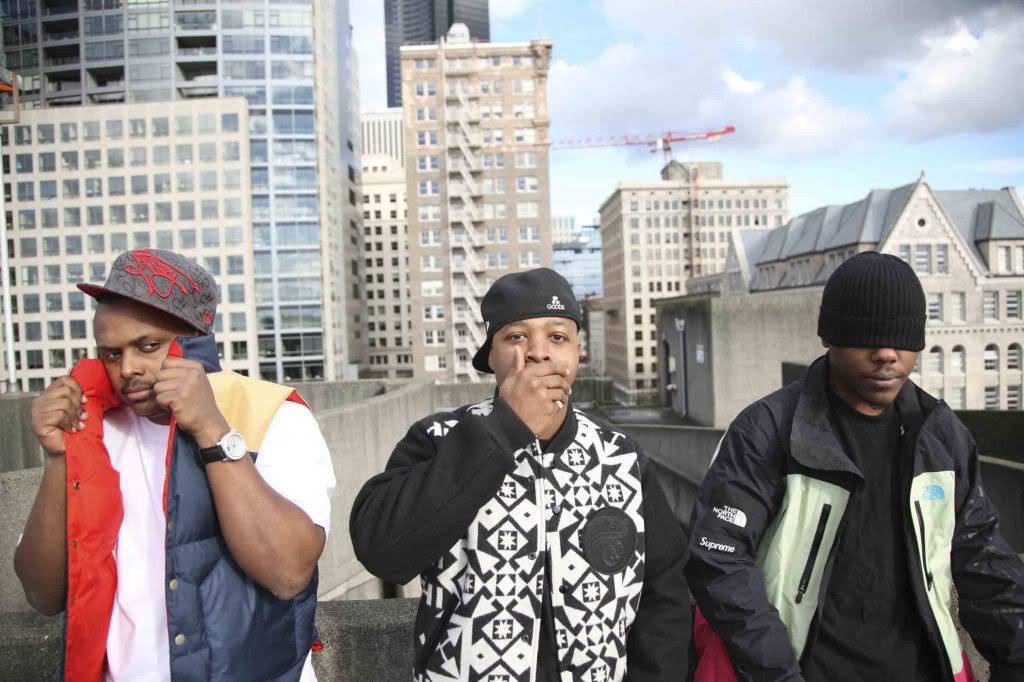 On their Jay-Z sampling single "The Game Needs Me", Dyme Def made one of my very favorite boasts in hip hop: "I'm the future, wondering where the past went; I'm ahead of my time so the future is past tense."
Modesty isn't Dyme Def's most visible trait but it doesn't seem unfair. The young trio from Renton have been one of the biggest acts in Northwest hip hop for the past few years and they may have the most potential. Each album and EP and mixtape they release (and they're quite prolific) seems to be an advancement over the its predecessor with the beats (from hot-shit producer Bean One) growing more intricate when they need to or more subtle when the songs call for it. The rhymes are more assured and confident.
The most recent release from Dyme Def is their Panic EP, whose release party at the Crocodile marked the club's first hip hop show since it's reopening (and they were pretty rare before that) and by all accounts, the night was quite the event: a sold out affair with appearances by some of the biggest and most talented artists in the flourishing hip hop community. Such a party outdoors, in the mid-afternoon would make for one of Bumbershoot's obvious "can't miss" sets.
Here's a video they just released that was shot mostly on Pine Street with iPhones. It's to their song "I'm Gone":
[video:http://www.youtube.com/watch?v=wgPkwpFECEE]
Dyme Def plays Bumbershoot on the Fisher Green Stage at 2:15pm on Sunday, September 6.