There's nothing like finding out about a Seattle band signing to a Seattle label from a website based in the midwest, but hey, I'll take good news like this from any source I can get it: The Cops have signed to fabulous local label the Control Group!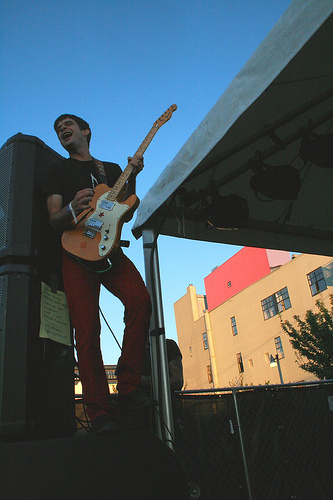 According to Aversion, the band will release a new full-length on Election Day (November 6th), and the cops first label (Mt Fuji Records) will handle the vinyl release. The record will be called Free Electricity and the band has kindly made an advanced track available from their website for those of us who don't like to wait (and really, who does?).
Download "It's Epidemic" from the forthcoming release Free Electricity.