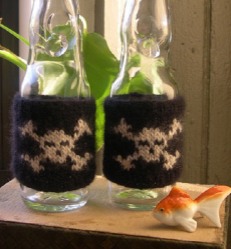 If you've been to an I Heart Rummage afternoon at the Crocodile (the monthly affair that supplies us with our fancy wallets and handmade necklaces), you know that those crafty folks are an inspiring force for us DIY types.
It's exciting to announce the IHR folks are expanding to take care of all of our indie crafts (I Heart Indie Crafts), indie wedding (I Heart Indie Weddings), and indie holiday (I Heart Indie Holidays) needs and have already scheduled their holiday events… mark your calendar!
Their still working on their online shop but, amidst all this growth, they'll still be offering the Crafty Supply Swap and various craft and business classes through-out the year.
If you want to see what they are all about, they'll have a booth at the International Fountain at Bumbershoot, at the Crocodile Cafe on Sunday Sept. 16th, and they've put together a triple Threat of Holiday Shows taking place in Seattle, Portland, and Bellingham.