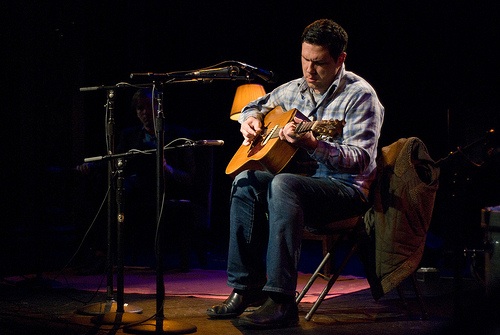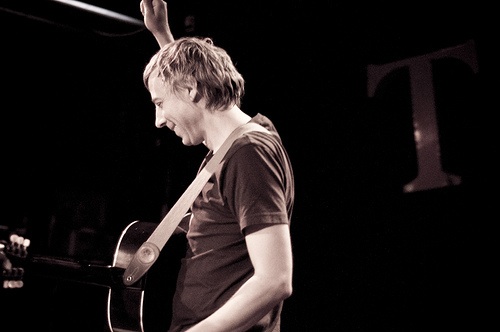 We're sad to report that by the time you read this post, this show will probably be sold out.
Somewhere in the depths of Tacoma this Wednesday night, a few dozen die-hards will be crowding the space of a stranger's living room to hear the sweet sounds of two imaginary favorites: none other than the esteemed Damien Jurado and John Vanderslice will be gracing us with their respective presence, in one room, at the same show. (We know. Seriously.) With the recent work these two gentlemen have seen fit to bestow upon the masses — Jurado's St. Bartlett making a slew of top ten lists of 2010, and Vanderslice's White Wilderness (out earlier this month) starting the 2011 off right — we can only surmise that this will be one hell of an evening.
There's a strict no-video rule, but if we're able to sneak off any stills of the evening, we'll be sure to post them here post-show. Stay tuned for more details, and if you were lucky enough to snag a seat from the Brown Paper Tickets site, we'll see you there!