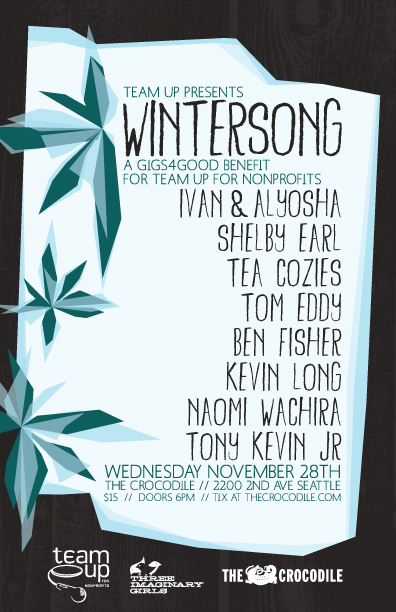 As promised, we're coming to you today with a bit more of an in-depth look at some of the artists playing Wintersong, the Team Up for Nonprofits benefit we told you about last week. On the odd chance you're holding off on buying a ticket and putting fifteen of your hard-earned dollars to work for the cause, let's see if we can't get you on board with the lineup:
Naomi Wachira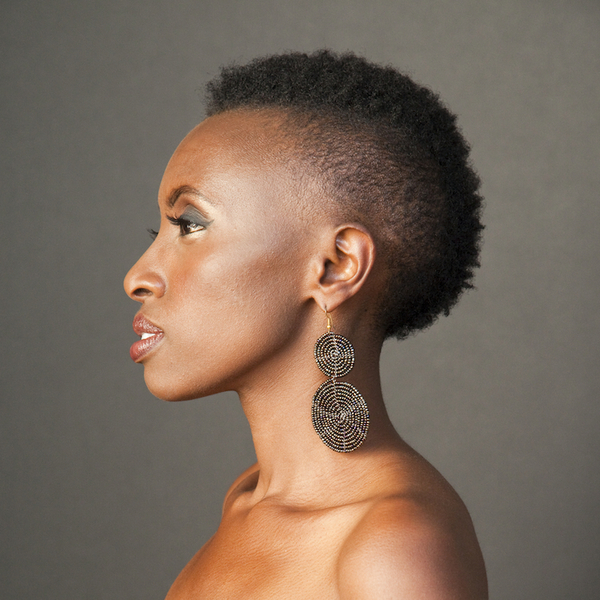 Naomi Wachira is going to be one of the artists starting the evening off at the Crocodile in a few weeks, and are we sure glad that we took the time to listen to what she's been putting out into the ether. Holy heaven in a soundbyte! Rooted in Kenya and now hailing from Seattle, this local artist has got a style all her own, with a sound that "blends elements of African rhythm, American folk, and soul" — all while dropping vocals like fine-tuned bells: punchy, clear and poignant in their every tone. Take your ears on over to the few tracks she's got up on her ReverbNation page, and be immediately sold. We can't wait to hear more at the show, and we'll be up front early on in the night to make sure we don't miss a minute.
Go-to track: "You Better." If you can get with Nathaniel Rateliff's hits-to-the-gut crosshatched through with African soul-sensibility, you'll love this brand of groove.
Kevin Long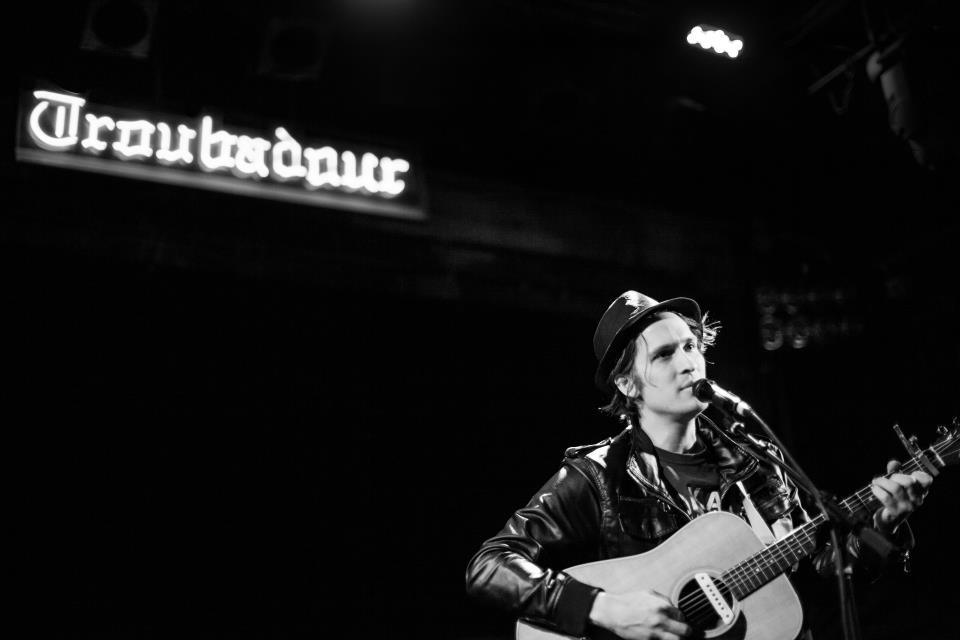 This one's short, sweet, and to the point: for fans of the next round of local singer-songwriters, look no further, because Kevin Long is your person. He's got that classic, gentle-yet-provoking sound, and will undoubtedly make a lovely addition to the Wintersong lineup. Want proof? 2011's Small Town Talk opens up with references to local avenues and eases the listener into a warm bath of achy ballads, and proceeds on a journey through his countless capabilities during the dozen tracks. He's nothing if not painfully earnest in relaying his message.
Sounds like: hometown-spun James Taylor, without the yachting contingent. Head on over to his bandcamp page and see if it moves you.
Stay tuned — there's much more ahead, as we get into more artist profiles and interviews in the weeks leading up to the show!
{Wintersong happens on Wednesday, October 28th and is a 21+ event. Tickets are $15.00 in advance and are on sale now over at the Crocodile's website. Photo of Naomi Wachira courtesy of her ReverbNation page. Photo of Kevin Long courtesy of his website.}