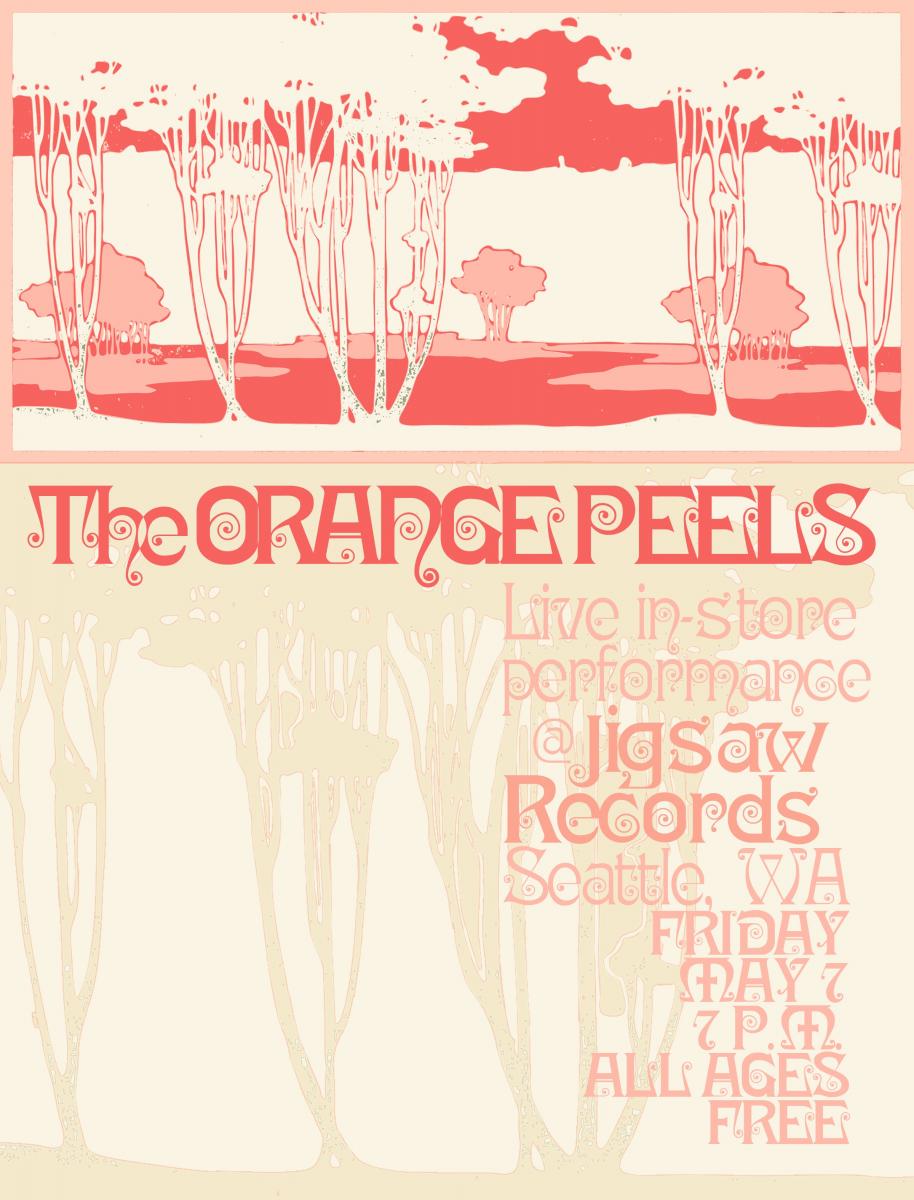 *UPDATE* The Orange Peels have added another show at Darrell's Tavern at 18041 Aurora Ave N on Saturday, still with the Tripwires! Party in Shoreline!
Boy are we lucky! San Francisco's Orange Peels are gracing our fair city with not one but two shows in Ballard on Friday! You may remember how much we loved them in at San Francisco popfest last year (we really, really did).
Here's a video of "Something Strange Happens" from last year's set.
[video:http://www.youtube.com/watch?v=YJ9sGXCVGa4]
OK, now that you're on board with their delicious classic power pop sounds, come see them on Friday! The first show is FREE! at our favorite indie pop record store Jigsaw Records (5459 Leary Ave N, 2nd Floor) and starts at 7! Then, with enough time to grab dinner and a drink, head on over to the Sunset and catch them again at 10pm with Seattle power-pop favorites The Tripwires and Spanish for 100! Look, we just planned out your whole Friday night!
Countdown the rest of the work week and see you on Friday!