Tacoma band The Elephants' debut self-titled release was one of my absolute favorite records of 2005. The three-piece were known locally for their wistful blend of psychedelic pop-songs as well as their sloppily brilliant stage shows; I saw them nearly every opportunity I could, and the record is still in high rotation here at imaginary headquarters.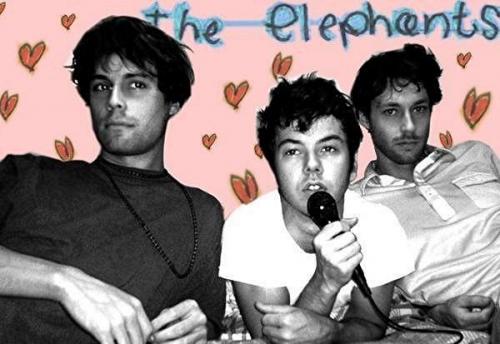 Then, sadly, conflict broke the band apart. I don't know the personal details, but I know Elephant Jason Freet left the band (and has gone on to another fine Tacoma band, The Drug Purse). By 2006, it seemed the Elephants were no more.
But good news!!!! I just got an email from Trevor Elephant, who said that he and Cody Elephant have reformed the Elephants and will be, "playing out all wild summer long!" He also let me know that they've posted a new track to their MySpace page, a tender love ballad by Cody called "Mona" that Trevor posted: "He told me not to, BUT IT'S SO DELICIOUSLY GOOD!." writes Trevor.
Go have a listen, and make sure you also play "Oh Tina," still one of my favorite songs, ever.
PS ~ Where oh where will the Elephants be playing out this summer? No dates on their MySpace page yet, but I'll let you know as soon as the band let's me know.