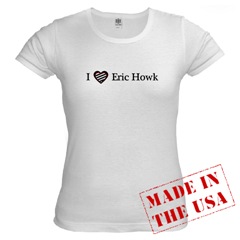 As has been reported in the news recently, Eric Howk (aka Eric Lashes) needs everyone's help and support.
This Thursday (May 17) the McLeod Residence is hosting a special benefit happy hour with a donation-supported bar from 6pm – midnight; All donations for Eric's drink of choice (well whiskey drinks) will be donated toward Eric's hospital bills; a donation jar will also be available.
The McLeod Residence website is also taking online donations with a goal of raising $1,000. Donate on the dropcash website.
For all those who haven't been to the super swank McLeod Residence, behold the fancy decor and bevy of fun folk. The Residence is right near the Crocodile at:
    McLeod Residence
    2209 2nd Ave.
    Seattle, Washington 98121
        (between Bell and Blanchard)
At 10pm there will be a performance by "The Adventures of Bubble Girl and Accordian Boy" (aka Shayne Eastin and Nate Lashes)
And if you're looking for some pretty snazzy threads, you can also buy a shirt to support Eric.