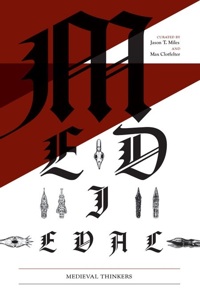 Seattle-based, world-slobbered, excellent comics and dazzling-arts publisher Fantagraphics is really going all out for their 4th Anniversary Party this Saturday, December 11, 2010. It will be thrown at their awesome store in Georgetown, and promises "the season's most festive party featuring amazing music, comix, art, and more!"
Coinciding with the Georgetown Art Attack, and featuring a probably incredible (and very rare) turntable set from famed Fall Out Records founder DJ Russ Fallout, the evening includes performances by cherished troubadour and Low founder Zak Sally, who has comics published by Fantagraphics as well as from his own exquisitely hand-made La Mano imprint; also on board is Pacific NW legend and firebrand Mark Pickerel.
According to Fanta's ace PR, Sally will be marking the debut of his "ambitious Kim Deitch File portfolio project, among other recent La Mano offerings" before entertaining the bookstore party-goers with Pickerel, who has released high quality music since inspiring many fans and fellow musicians since the early 90s. He now kicks up a storm of expert soul-folk with Mark Pickerel's Praying Hands, in addition to owning and running downtown Seattle's "pop culture emporium" Damaged Goods. (When's the graphic novel about Screaming Trees coming out, Mark? Just kidding. But really, you should write one. Those were bats in the belfry and March hare days and everyone has stories about you and the musicians you've worked with.)
During the festivities and surrounding the live music will be a brand new exhibition of comix art curated by local creators and (IMHO, underground crowquill virtuosos) Jason T. Miles and Max Clotfelter, in association with Friends of the Nib, and spotlights fresh work from rising cartoonists. Don't worry though, Seattle illustration/painting master Jim Woodring and some other long-time comrades in the comix-related art world will have their work present too — as well as some of them being actually present. All will be sublime and well worth your time to eyeball. (Full disclosure: My wife's in the show described below.)
That night's opening for the gallery of "Medieval Thinkers" features original artwork by Peter Bagge, Bruce Bickford, D. J. Bryant, Chris Cilla, Max Clotfelter, Eleanor Davis, Kim Deitch, Heidi Estey, Kelly Froh, Justin Green, Gerald Jablonski, Megan Kelso, Jason T. Miles, Nate Neal, Bob Rini, Zak Sally, Dash Shaw, Matt Tamaru, Drew Weing, Jim Woodring, Mary Woodring, Max Woodring, Martine Workman, and Chris Wright.
Jason T. Miles, Nib co-curator, says of the ink-action: "Many of these artists work with antiquated materials most commonly associated with 19th and 20th century cartooning, specifically the metal dip pen or crowquill pen nibs, although use of these tools was not a requisite for inclusion. What brings these artists together is an imagist approach to picture-making and a willful ignorance of the aesthetics, fashion, and politics of the fine art industry. Medieval thinkers organize their experience by executing lessons in perspective, balance, humor and alchemy."
Meanwhile, while you're there, do not hesitate to pick up some great Fantagraphics books if you haven't yet: Two of the very best are Weathercraft by Jim Woodring, and Artichoke Hearts by Megan Kelso. And of course there's always more new graphic awesomeness on the way!
Exhibition continues through 8, 2011.
Fantagraphics Bookstore & Gallery
1201 S. Vale Street, Seattle, WA 98108
206.658.0110
Open daily 11:30 – 8:00 PM, Sundays until 5:00 PM