It's another lace-your-sneakers up kind of Friday here in Seattle — so go get those kicks out of the back of your closet and get ready to hit the town.
Kurt B. Reighley's reading / booksigning at Elliott Bay Bookstore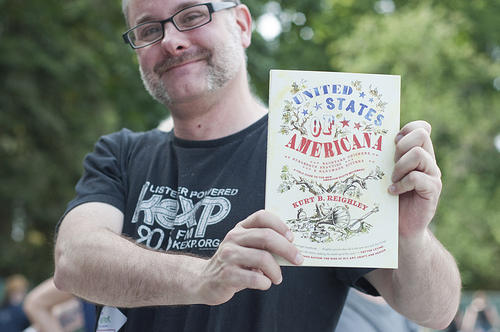 Prefunk your Friday night right with a stop at Elliott Bay Bookstore in Capitol Hill around 7p. That's where you'll find our good pal Kurt Reighley (who you may also know as DJ El Toro from KEXP) reading selected sections from his new book, United States of Americana: Backyard Chickens, Burlesque Beauties, and Handmade Bitters: A Field Guide to the New American Roots Movement. Come early, get a good spot, and get your listen on — and while you won't need an ID to get into this one, make sure you bring wallets along so you can pick up a copy.
Cataldo at the High Dive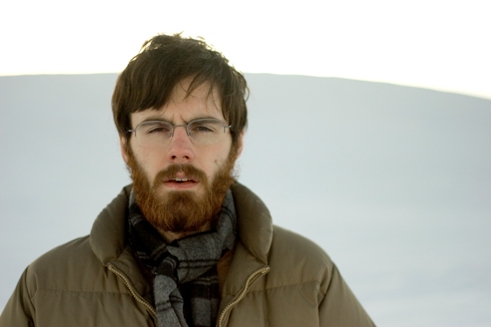 We recently heard from Matt Bishop, lead singer / songsterer extraordinaire from the alt.orchestra-pop outfit Hey Marseilles, who recommended we take a moment out of our busy imaginary days to give the band Cataldo a listen — and we're sure glad we did! Cataldo's sparse-but-loaded, sometimes twangy, always heartstring-yanking sound swept us right off our Mary Jane-wearin' feet. We can't wait to dig on the live show at the High Dive after Kurt's book party —  get there early to check out the warmups, as Red River and Drew Victor open.
If that doesn't suit your taste, mosey on over to check out Wheedle's Groove at Neumo's or "The Best of the New" at Columbia City Theater — both are guaranteed to get your weekend started right. Wheedle's Groove will be taking the stage with DJs Mike Nipper and Marc Muller from the Emerald City Soul Club, putting on a night to remember as a fundraiser for Mother Maxine Hill. (Mother Maxine passed away recently, and funds are being raised to help cover the family's medical and funeral expenses.)
Out the other end of town, you can check out an awesome gig over at Columbia City Theater, where great new sounds from Lemolo, Kimo Muraki, Luke Stevens, Kirsten & Travis, Bryan John Appleby, and Youth Rescue Mission will be bringing the bliss — for free. That's a lot of band for no bucks!
And after your night's said and done, throw back some espresso and meet us over at Lo-Fi — for five bucks, you can dance the rest of your night away the night to the city's finest rare & vintage soul cuts at DUG.
We'll see you out at the show(s)!