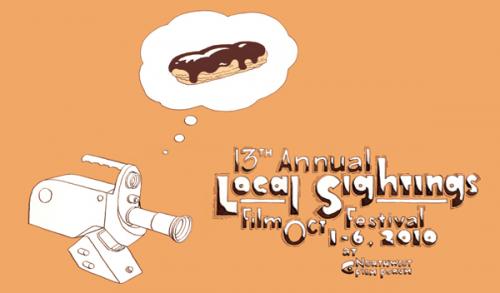 Once again, the Northwest Film Forum is bringing us the Local Sightings Film Festival. Now in its 13th year, 2010's program includes the Northwest premiere of six feature films, and the world premiere of the documentary Citizen Mayor. Seventy-five short films (!!!) will be screened, as well as the historic film Darkness Rising.
It's all kicking off this Friday (October 1st) with the opening night film, Bummer Summer at 7pm, followed by the opening night party at 9pm, entitled "Party like it's 1995" – which is also celebrating the 15th Anniversary of the NWFF itself. There will be cupcakes! And waffles! And drinks! And a DJ spinning 90s tunes!
The opening night film Bummer Summer will follow the party. Closing night (Wednesday, October 6) features a new documentary about poet Jesse Bernstein, I am Secretly an Important Man, at the Moore Theatre. And in-between: tons of great NW Indie Film goodness in the form of features and shorts, including (listen up TIG readers!) LOTS of music videos, including stuff by Grand Hallway, The Vaselines, and Fleet Foxes.
You can view the full schedule and purchase tickets online here.