As Northwest music festivals' line-ups start touting more of the national big guys, like Bumbershoot and Capitol Hill Block Party, the niche for local festivals comprised of mostly local acts is filled with more and more festivals. Personally, I'm a sucker for festivals; the more the merrier I say, even if I have no time for other things on the weekends this summer!
One of the freshest festivals this corner of the country has to offer is wedged in the southern Seattle neighborhood of Georgetown, and is chock full of bands solely from Boise, Seattle, Portland, and Spokane (and of course in-between). I spy several TIG favorites on the roster. Let's see, there will be Aqueduct, Ms. Led, The Lashes, PWRFL Power, Carrie Akre, Tennis Pro, and a handful more I have listed below at the third annual Georgetown Music Festival.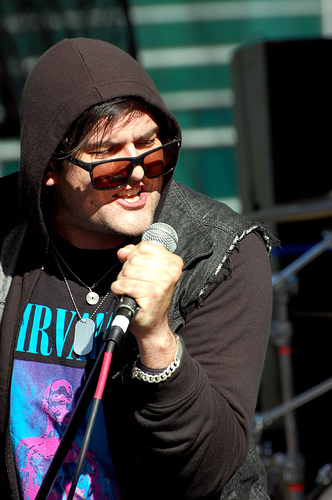 Although I'm sure you'll probably be supporting charity with the amazing line-up Noise for the Needy is offering every evening this week, there is still plenty of Friday and Saturday afternoon to catch the route 60, 131, 134, or 170 to catch this little festival with a big Northwest line-up, which will only cost ya $26 for both days! Here is the full schedule.
Let's cross our fingers for some real June weather!