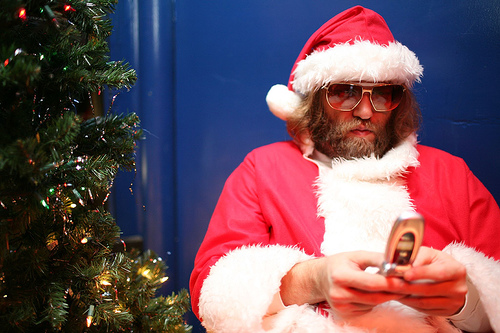 Join us Saturday, December 27th at Chop Suey to celebrate all the great holidays of December! (Which will include, among other things, my birthday!)
To mark the occasion in grand style we're putting together a bill of some of our favorite bands and we've lined up Indie Rock Santa John Roderick grace his Santa throne for the evening. The lovely and talented Laura Musselman will be on hand to take free photos of you and Santa for your mantel.
All proceeds from the evening's festivities will go to benefit Solid Ground, an organization that builds community to end poverty. Each year they give 33,000 families each year the services, resources and support they need to overcome homelessness, hunger and despair. They also mobilize people to create public and private policies that are responsive to the needs of low-income people.
As I mentioned, we're still firming up the exact bill, so expect big news about that in the very near future. But, in the meantime, mark your calendar for the big night and start gathering your posse of finest tinseled friends.
This is our 5th year celebrating the holidays in the most imaginary way and each year it is my favorite night of the year. Here's some evidence of last year's good times.